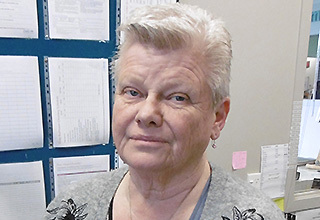 Linda Lang, Centre Manager
Why did you decide to pursue a career in early childhood education?
It inspired me. I started my journey as a mother help at my children's centre, then as a special needs teacher aide. That made me want to do more for children, so I started my training. I've been working in ECE for 30 years now!
What do you love most about what you do?
Every day is different, and I treasure the ability to make a difference and advocate for the children and families.
What makes your centre special?
The teachers and the connections they have made with the families – we are a very family orientated centre, and the environment we create is like a home away from home. We also enjoy the cultural diversity that comes with having children and staff of different nationalities.
What's your favourite time of year at the centre?
I love celebrations such as Easter and Christmas as it gives us the opportunity to become more creative and have fun.
What do you like to do in your free time?
I enjoy beach combing, walking our Jack Russell, gardening, bead work and jewellery making.
Certificate in Childcare ECE, Diploma of Teaching, Higher Diploma of Teaching, Certificate in Management ECE, Bachelor of Teaching and Learning ECE.
more