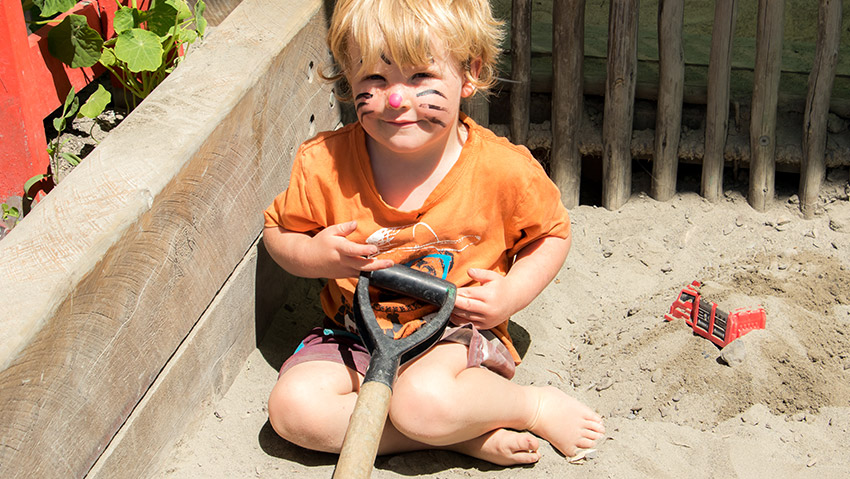 At Albany Lollipops we aim to provide a nurturing environment, where children feel a sense of warmth and belonging. Our teaching practice focuses on respect, reciprocal learning and recognising the importance of the environment as the third teacher.
The child is central in all that we do.
Children are respected as individuals, we recognise and respect that children come to us with different experiences and learning styles. Our educators are committed to Te Tirito O Waitangi and the uniqueness of Aotearoa, New Zealand. We work towards seeing our families and their cultures reflected in the centre, and building strong relationships with families, whanau and our local community, valuing their communication and input.
We acknowledge children as competent capable learners who are able to initiate and build ownership of their own learning with support and guidance from our educators, using the frame work provided by the New Zealand early child hood curriculum (Te Whaariki). We believe that a holistic approach to learning which includes physical, social, emotional, intellectual, language and spiritual development is needed for a child to have a good sense of well being. Children are encouraged to self regulate their own behaviour, with educators providing clear consistent boundaries, listening, showing trust and encouraging and supporting children to be active participants in their learning.
We reflect on our teaching practice and curriculum, reviewing and planning with the support of our families /whanau and of course the children, so that we can best achieve positive outcomes for the children at all times.