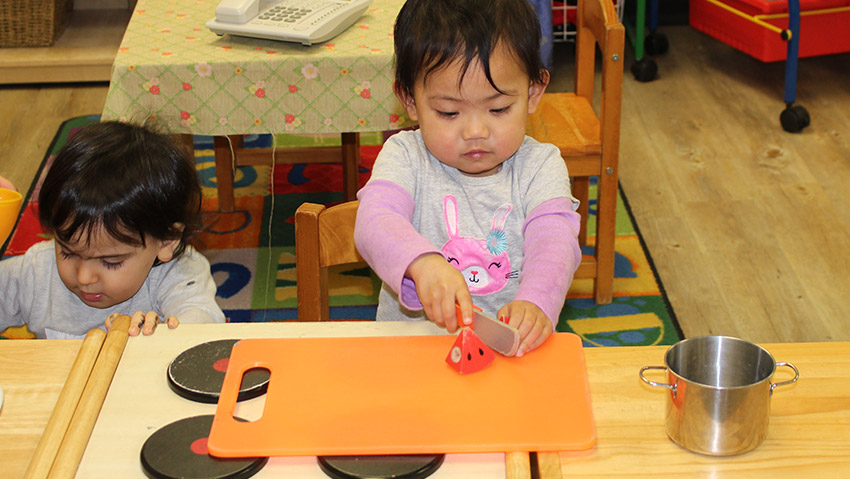 When our clients choose Lollipops Bell Block they are trusting us to help care for and educate their children. We understand the responsibility that this entails and the expectations that our customers have of us.
We therefore undertake to:
Ensure our Environment and Practices are Safe
We take health and safety very seriously and while we can't guarantee there will be no cuts and scrapes, we can guarantee a commitment to safety and a compliance with relevant legislation and best practice. We recognise that our teachers are responsible for ensuring that Lollipops Bell Block is a happy place and for ensuring that antisocial behaviour is not allowed to take hold.
Maintain High Standards of Health and Hygiene
Yes, bugs do go around in childcare centres, but no that doesn't mean we can't try to control their spread. We have documented and audited health procedures which cover issues such as: Food handling; resource sterilisation, sickness exclusion and toileting hygiene.
Communicate effectively with our customers
We understand that knowing what is going on in your child's day is important to you. It may be a major occasion such as your child's first steps or something more routine such as a successful painting. Regardless, we undertake to communicate with you about your child's time with us. Our staff will always be available to talk to you and we will ensure that other forms of communication such as newsletters, photo displays, presentations and individual portfolios, will be produced on a regular basis.
Ensure our Educational Content is High
While care routines are an important part of the day, our staff are trained and qualified teachers and their job is to help prepare your children for their next steps in life. Developing their social skills is a large part of this journey, and we do this well, but in addition we concentrate on the development of literacy and numeracy at a pre-school level.
Be Available
We know that you will sometimes have concerns that need to be discussed and we have procedures to make this easy for you. Our Customer Services Manager is available to discuss any issue that you have.