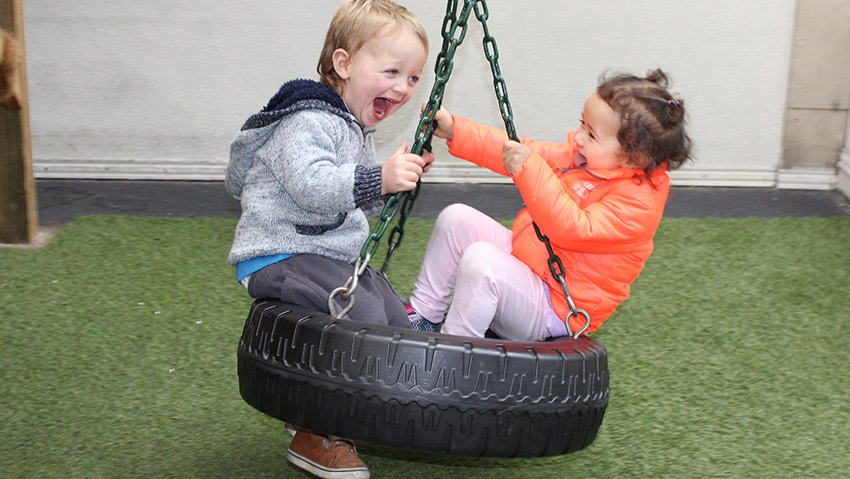 We feel really lucky to have a purpose built centre in such a beautiful location, this means we have a fantastic mix of modern resources in a natural environment.
Some of the resources the children get to enjoy at Lollipops Coatesville include:
Nature
We have an extensive range of our pet farm animals. The children begin to learn about the world around them through a hands on approach.
Music
This allows the children to develop a sense of rhythm, a good memory and a creative way to express themselves. We host weekly music and drama sessions run by teachers from performance net.
Technology
We know this is increasingly important in today's world so we have a range of technology to promote learning. Our comprehensive IT environment includes everything from PCs and iPads to children's own digital cameras.
Adventure Play & Movement
Children love to move and through this they learn to use their bodies as they grow and develop coordination. We have weekly targeted classes that boost children's confidence and skills in a range of sporting activities. Our large outdoor area allows the children to run free with none of the restrictions that a city childcare centre may have.
Transition to School Programme
Our 4 year olds join the before school club called the Kea's where they spend time on project work to gain the necessary skills for primary school. We have a great relationship with Coatesville Primary School and we arrange visits to the school once a term to make the transition as smooth as possible.