Our Story
Lollipops Central Park caters of children between the age of 0 to 5 and has been providing high quality early childhood education since 2003. It was closed for renovations for 12 months and re-opened in August 2015 with state of the art learning resources to help our children learn and grown in their new learning environment. The Centre reflects inspiration from Reggio Emilia philosophy and provides a wide range of natural resources for children to explore, learn and develop. The Centre has a large outdoor play area for over 2's and also a separate outdoor play area for under 2's.
Since re-opening in August 2015 after the renovation, the Centre has built a strong team of 6 teachers, a cook headed by the Centre Manager. 4 of the teachers hold Bachelor Degrees or higher and have combined early childhood teaching experience of over 50 years. Our Centre Manager, Sangeeta Sharma has been with Lollipops Central Park for the last 12 years joining as a new graduate teacher to being the Centre Manager for last 3 years.
At Lollipops Central Park we pride ourselves in providing rich learning experiences to our children that reflects their existing skills and knowledge. We build positive relationships with parents, whanau and the wider community with a common goal of helping our children learn, grow and develop in their learning environment at Central Park.
ERO Report
The Education Review Office (ERO) is the New Zealand government department that evaluates and reports on the education and care of students in schools and early childhood services. ERO's reports are used by parents, teachers, early childhood education managers, school principals and trustees, and by government policy makers.
Early childhood services are reviewed on average once every three years. Reviews will be more frequent where the performance of a school or centre is poor and there are risks to the education and safety of the students, or less frequent where a school has a stable reporting history and demonstrates good self-review processes and use of its assessment information.
You can read our centre's ERO review here.
Centre Information
Centre Hours:
Monday - Friday
Full Days: 7.30 am to 6 pm
Saturday, Sunday & Public Holiday Closed
Ages Catered For:
0 to 5 years.
Centre Capacity: 
Under 2 – 24 children
Toddlers – 20 Children
Pre-School – 30 Children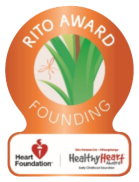 I enrolled my daughter Jia with Lollipops Ellerslie centre about 6 weeks ago. She was new in the country when she started with them and I am happy that we chose Lollipops (Ellerslie) as her first childcare in New Zealand as it has turned out to be the best decision. When she started , she didn't know the language at all and hence settling her down was little more challenging compare to other kids. But the teachers in the centre are so supportive that they went extra miles to give her that level of comfort and not just took care of her but encouraged her to get involved in different activities and used multiple ways to communicate with her. The teachers are so friendly with her that she settled down really quickly and even on the weekends she is talking about going to school now!! I can see that my daughter is learning something new every day and that's what we want as parents. Thanks you Lollipops!!!

Shakira had a great start on her first day at primary school yesterday without an orientation! Huge thank you to Sangetta and her team for being part of Shakira's learning journey.

Shakira have develop her social skills, independence, speech and learning to share with the other kids at this centre.

Being a busy parent is important to choose a daycare that will make a big impact on your kids learning journey and I will highly recommend lollipop Central Park to any of my friends n work mates.

once again Shakira will be missing her friends and the lollipop Central Park team!!

Thank you Sangetta!!!

Apologies for the late comment regarding mothers day but I wanted to say a huge thank you! It was my third mothers day celebrated at the centre and the staff and children always put in an amazing effort, this year was fantastic! The picture wall was a huge highlight :)

A huge congratulations to deandra also. Charlotte and I will miss you SO much but we cannot wait to see your inevitably gorgeous bundle of joy xx

Mellisa and Nathan Belleville (Charlot and Connor's Parents)


I would like to mention that he had such a great time and lot of learning in your centre. You and your teacher's are doing great work in making centre a fun and vibrant place for all the children. Tejas has gained so much confidence and this make us all proud. Keep the good work up.

Tejas and I will surely miss you all.

I just wanted to send a quick message out to everyone involved at Lollipops Central Park. Tomorrow will be Adele's last day at Lollipops and I sincerely want to thank every one of you as part of Adele's extended family. To all her friends and their families - thank you for being part of our lives, we often hear stories about you during the weekend and I know how much your children love and care for adele, some of the older ones give Adele a pat or kiss on the head goodnight! Which is just awesome! It has been a pleasure to receive hugs, smiles and watch your children grow alongside ours. To Sangeeta & her fabulous team - every hour of every day that Adele has been in your care over the last year has been crucial to her amazing development. Your care, love, understanding and desire to give these children only the best is evident and I truly can't thank you all enough for everything you have unlocked in Adele. You have been encouraging and supportive with our views/feedback and we can only recommend/advocate for the center.

I just wanted to thank you and the teachers so much for all your help with Bethany and Daycare. You all are so wonderful and attentive. She has grown leaps and bounds just from being there with you all in the past year. She is with her Dad these holidays and they have gone away on a trip so sadly she won't be in for her last day to say bye to her friends and everyone. I will definitely pop in myself when I can to thank everyone. I will be back at work September and for sure will be putting Baby Heaven in with you all. Her account has be paid up to day just done had now. Thank you again for all your help and hard work with her. xox God Bless.

Our two boys attend Lollipops and we've seen them excel under their guidance.

The staff have been excellent; they are kind, professional and supportive and have have quickly become great mentors for the children. 

My name is Rosita Tangi and my daughter Totoa Tangi has been attending Central Park since Janurary 2014 .

The day I decided to take Totoa to this center I not only wished that she will be well taken ca re of but to also learn and grow in this center.

I could say it was the best choice I made to bring her to this  centers

Totoa is always looking forward to go to school every morning. She loves her teachers and friends and will tell me how her day went

I have watched her grow and I do know that the teachers in the center have helped her become the person she is today     so full of energy, confident and cheerful Totoa is a very helpful little girl and loves to learn new   things      I believe that the teachers do play a huge role into preparing her for primary  schools

I am tru ly grateful for these wonderful teachers , my daughter spends most the day with these teachers and they have been truly amazing

What I love about this center is that they celebrate different festivities . I have also participated in a few and It makes me so happy to see the children excited and happy to be dressing up

Since Totoa has been in Central park we have celebrated Mothers Day, Fathers Day, Diwali, Mataliki Day , Chinese New Years . Its just amazing to see them celebrate these important festivities and I do know that they will continue to .

Totoa has turned 5 and will start Primary school next year and I will like thank Sangeeta and her staff for all their hard works thank you for teaching , caring for my little Totoa. People may not tell you every day how much you do for their children but please know that your hard work is noticed and very much appreciated

I will strongly recommend Central Park to anyone