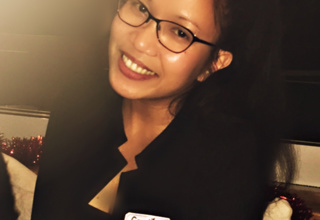 Candice Tubalado, Center Manager
What inspired you to work in ECE?
It is humanitarianism that brought me here. There is no better way to promote the welfare of human kind than to advocate for and protect the rights of the human child.
How long have you been working in this sector?
Here in New Zealand, I have been in the ECE sector for a decade, but overall, I have been providing education and care to tamariki for more than twenty years. Before I became an early childhood teacher, I was a babysitter/nanny, an academic tutor, and a play coordinator at Starship Children's Hospital.
What do you love most about what you do?
I love how I am able to make a child feel loved every day. I love how I am entrusted by parents with their most precious taonga. I love how I am able to inspire my colleagues to be the best version of themselves in order to be the best resource available to our tamariki.
What is your favourite time of the year at the centre, and why?
Auckland Anniversary Day – we celebrate being Aucklanders
Waitangi Day, Matariki – we celebrate being bicultural
Maori Language Week, Pasifika Language Week, Sign Language Week – we celebrate being multilingual
Aroha Day (Valentine's Day), Kindness Day (Anti-Bullying Day), Red Nose Day – we celebrate kindness and charity
Chinese and Vietnamese New Year, Japan Day, Saint Patrick's Day, Junina Festival, Diwali, United Nations Week – we acknowledge and celebrate diversity
Mothers' and Grandmothers' Day, Fathers' and Grandfathers' Day – we celebrate the most important people in our lives
Christmas Celebration – we wrap up the year and celebrate generosity and gratefulness
The days that we celebrate events that are meaningful to me, my team, our tamariki and their whanau are my most favourite days of the year. These days are when we get together, get to know each other and strengthen our bond.
What do you like to do when you are not working?
I never work, I do what I love every day, and happen to get paid for it!
Bachelor of Education – Secondary, NZ Certificate in Early Childhood Education and Care, Graduate Diploma in Teaching – ECE, Certificate in Mauri Ora.
more
Sarita Dangwal, Nursery Team Leader
Sarita Dangwal is the Team Leader in infants' room. Sarita has been working at Lollipops Greenlane for more than 12 years. She is a fully qualified and registered teacher who strongly believe in building meaningful relationships with children and their families. Parents, children and staff value Sarita for her compassion and patience with people around her. Sarita's experience in working with infants for several years is an asset for the centre.
''I especially enjoy working with infants, witnessing and supporting them achieve their developmental millstones,'' Sarita.
Bachelor of Teaching - ECE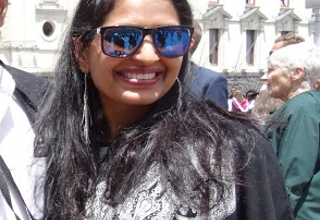 Archana Gupta, Kauri-Preschool Room Team Leader
Kia Ora/Namaste,
My name is Archana and my family consists of two lovely children Krishna and Nandini and my husband Shashi. I have earned a Bachelor of Arts, with a major in psychology and have completed a Graduate Diploma of Teaching with the University of Auckland. I believe learning is an ongoing process as I love meeting new people and exploring new ideas. 
My teaching pedagogy revolves around respecting children and their competency in exploring new things on their own. I believe in empowering tamariki to reach their own potentials and in focusing on their holistic development. I have started my teaching profession fourteen years ago at Lollipops. My teaching journey has provided me with opportunities to develop strong communication, organizational and leadership skills which allow me to cultivate a supporting learning environment and reinforce the early childhood curriculum. I am privileged enough to have worked alongside children in a range of age groups and am fortunate enough to be a part of many children's development from infancy to preschool.
Graduate Diploma in Teaching ECE