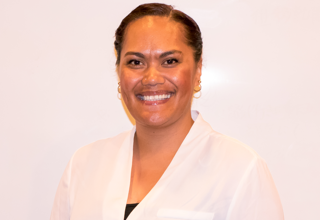 Kana Tere-Taylor, Centre Manager
What inspired you to become an early childhood teacher?
A special woman called Ingrid Meulenbrugge who was a primary school teacher at Mahora Primary School. She was loving, caring and nurturing towards all children. She valued my thoughts and ideas and encouraged my love for music.  I continue to have a relationship with her as she continues to help me on my learning journey to be the best person I can be.
How long have you been working in this sector?
I have been working in the early childhood sector for 10 years. I have worked in the Manawatu and in the Hawkes Bay.
What do you love most about what you do?
I love being able to lead a dedicated team that is passionate and have our children at the focus of everything we do. I hear our children and staff  laugh and have fun. I enjoy observing our tamariki making connections within their world around them.
What makes Lollipops Hastings so special?
We provide healthy nutritious food and nappies for our tamariki
We have a large indoor and outdoor environment
We have five rooms that cater to our children's learning development, age and needs.  Each room represents children's culture and their learning is everywhere you look
Throughout our five rooms, each child has a key teacher. Parents will meet with their child's key teacher once a term for parent-teacher interviews. These interviews are a great chance for the teacher and parents to talanoa (discuss) their child's learning development


What is your favourite time of the year at the centre?
Christmas! This is where we celebrate with our tamariki and whanau and acknowledge all the hard work that has happened over the year.
What is your personal ECE philosophy?
Learning is a journey that begins before birth and continues throughout life. I am blessed that I get to be part of a child's learning journey and develop positive and reciprocal relationships with children, whanau, my team and the community.
Bachelor of Education (Teaching) in Early Years 0-8, First Aid Trained, Fully Registered Teacher, Level 5 Certificate in Te Reo Maori and Tikanga
more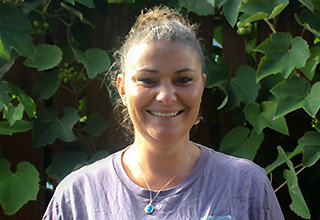 Anna, Team Leader of the Under three's Mana and Wairua Room
Kia Ora, my name is Anna. I am a qualified and fully registered teacher. I have over 10 years teaching experience including previous team leader experience and I have also been a centre manager. I am very passionate about providing the best learning outcomes for nga tamariki ma and leading a strong team to achieve the highest standards. I have worked within Evolve for a few years and have a great understanding of their policies and procedures. I love working with children and thoroughly enjoy being part of the fantastic team that makes up Lollipops Hastings.