Located a stone's throw from the city's much-loved Hagley Park, Lollipops Hazeldean is a welcoming, nurturing and highly resourced early childhood centre in Addington. Purpose built, with a spacious and engaging outdoor area, we offer high quality education and care delivered by a team of dedicated and experienced teachers. Your child will love our safe and inspiring environment, which is carefully designed to optimise learning through fun and play. With high teacher to child ratios, an engaging curriculum, and three separate rooms for different age groups, it is little wonder that Lollipops Hazeldean is the centre of choice for so many local families.
Join our family and set your child up for a bright future. Contact us today to arrange your visit.
Centre Hours:
Monday to Friday:  7:30 am – 5:45 pm
Saturday, Sunday & Public Holidays: Closed
Ages Catered For:
3 months – 5 years
Our son went right through the Lollipops Hazeldean classes (from 6 months old and is now at school) and our daughter has done the same (and is now in the prep room).
We would highly recommended this fantastic preschool as the teaching staff and management/admin are very friendly, skilled, and supportive, and have helped immeasurably in shaping the lives of our children.
Also with delicious and nutritious meals provided and the ability to adjust hours to suit makes it so convenient. We never considered another preschool option, and have never changed our mind that Lollipops Hazeldean is the best place for us and our children!
Nathan and Dawn Fletcher
Hazeldean
I'm so pleased that we found Lollipops Hazeldean when we were looking for a day care for Archer. Being new to Christchurch the team were so welcoming and friendly and helped us all settle into our new home and routine quickly. We loved that the children slept outside on the deck and noticed very quickly, how much healthier Archer was because of this!
Archer adores his teachers, the time they spend with him extending on his interests has really seen him grow and continue to be challenged. We know he is happy, learning, eating better than he ever eats at home and having a great day, every day with his friends.
Lollipops Hazeldean has been a life saver for me and our family! I want to thank each and every one who has been apart of my sons learning while he has been at your centre. I would recommend any family who wants their child to come along to a centre where they get loads of learning, support and love! He has learnt a lot in a small space of time especially where his feelings are validated and cared for and he's getting the opportunity to do things for himself which is important to me. The team are a gorgeous bunch of women and always have time for a quick chat xx
My son loves getting dropped off to the nursery each morning, and seeing his friends at Lollipops Hazeldean. Mason is fed wholesome fresh meals daily, The Storypark interaction is amazing and The staff are supportive. Us parents have a great network of family & teachers to aide our babies to a brighter future. Ka Rawe – Great work! Couldn't have wished for anything better as a first time mum. Highly recommended.  
What's On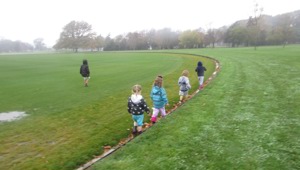 The Preschoolers from Lollipops Hazeldean in Christchurch embraced the wet and the cold for a visit to Hagley Park.