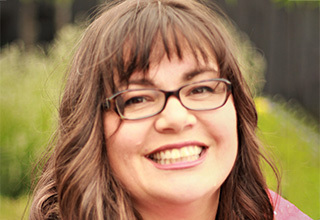 Marie​ Reynolds, Centre Manager
What inspired you to become an early childhood teacher?
After initially studying commerce at Canterbury University, I made a bold jump and began my training as an early childhood teacher, with my immediate goal being to go to London and work there as a nanny. After my return I was given an opportunity to work in an early childhood centre in Auckland, and I really enjoyed having the opportunity to make a difference in the lives of so many families.
How long have you been working in this sector?
I began my training in 1994, before travelling overseas to work as a nanny in London. Upon returning I completed my Diploma of Teaching and have been working in centres since 2002, stepping into a Centre Manager position in 2003.
What do you love most about what you do?
Seeing the delight upon the faces of children, when they make a discovery, when they do something they didn't know they could or when they see the face of someone important to them.
What is your philosophy in regards to ECE?
I have a number of influences that shape my personal philosophy. I have been lucky enough to travel to Reggio Emilia, Italy for a study tour and undertaken a lot of professional development related to the work of Emmi Pikler, I admire much about these approaches but also am very grounded in the belief that our curriculum needs to reflect the country and culture of Aotearoa, New Zealand. Respect and relationships are at the core of my philosophy.
Diploma of Teaching (ECE), Bachelor of Teaching (ECE)
more