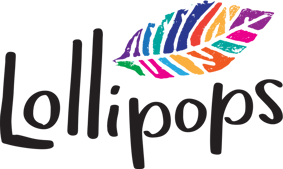 A beautiful, purpose built centre in the heart of Kumeu, Lollipops Kumeu offers quality care and education to the families of our community and beyond. Our children receive nurturing and inspiring quality care and education, thanks to our passionate teachers, excellent staff to child ratios, and engaging, child led curriculum. Our innovative learning environments capture children's imaginations and spark their curiosity, while our vast outdoor spaces provide the ultimate playground for fun and learning.
Looking for a childcare centre where your little one can play, learn and thrive? You've found it here at Lollipops Kumeu. Call us today to arrange your visit.
Centre Information
Centre Hours:
Monday – Friday  - 7:00am – 6:00pm
Saturday, Sunday & Public Holiday Closed
Ages Catered For:
3 Months – 5 Years
Centre Capacity:
Infants: 20 – 25
Toddle: 20 - 30
Preschool: 35 – 45
Lollipops is a great centre. My son has built strong relationships with all of the teachers in his classes. He is thriving under their care. Their creativity, fun and firm attitudes are a real asset to the centre. Not only does he enjoy going but he comes home with wonderful stories from his day and beautiful manners. I see all the children with big smiles when collecting my child which makes me feel comfort in leaving him there each day.
We love Lollipops Kumeu! We couldn't think of a safer, loving or more fun environment for our children to be in every day. We have such a strong connection with all the teachers and staff and they have such a great understanding of our children!
We love our Lollipops family!
Lollipops Kumeu is a fantastic center filled with love and happiness! We have such comfort knowing our daughter is going to her second family each day and returns home with a big smile on her face. Thanks Lollipops team for making our day-to-day life that much easier!
Steph's kind, caring approach while still maintaining professionalism is a credit to her. It's great having a warm welcome when we enter which puts my son at ease. I know I can come to Steph with any query and the children all adore her. My son is thriving at Lollipops and this I believe is due to Steph and the wonderful teachers' creativity, plus their fun but firm attitudes to caring for our children.
Great family focused centre, with positive, staff who are anticipating the needs of all children. I have watched my daughter grow and flourish in this special environment.
What's On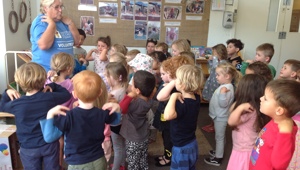 The past couple of weeks Lollipops Kumeu have been doing a food collection for the Auckland Ronald McDonald House.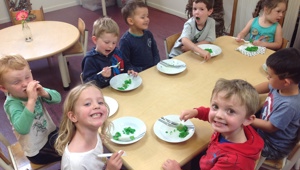 Lollipops Kumeu is currently running a really fun "holiday program" with their pre-schoolers. Some of the most exciting features thus far have included Green Eggs and Ham Day, Whacky Wednesday, and Pirate Day!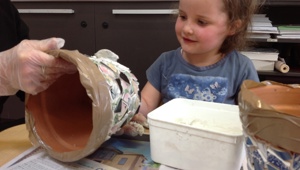 Lollipops Kumeu raised $1550 to donate to Hope Foster Care NZ and Autism NZ through a very successful art exhibition. This beautiful event brought the community together and gave the children a great sense of belonging and pride. Our teachers, parents, grandparents and visitors to the centre were beyond impressed by our children's work.