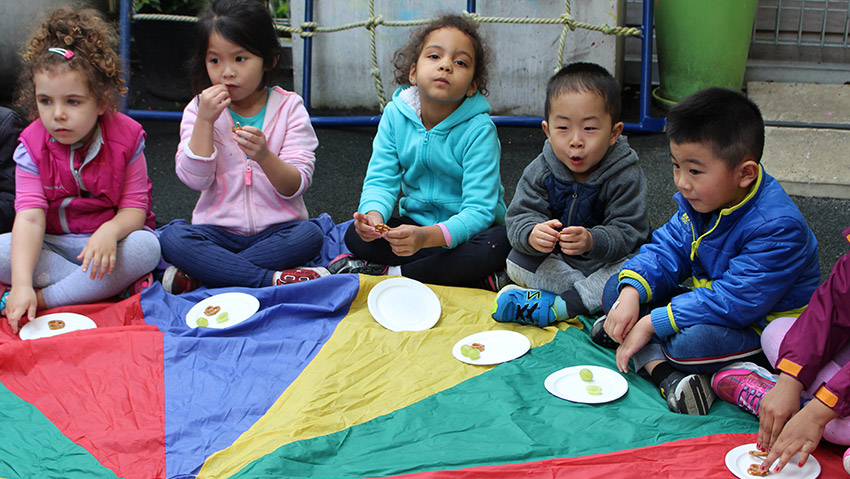 We are a reflection of a unique community of people connected through: children, parents, whanau, management, teachers, cooks ... who:
are driven by children's/tamariki excitement and wonder for life
hold an image of the child as a unique soul, one who can express themselves through multiple intelligences
choose to deeply engage with children through play, to foster their individual identities, their thinking and creativity may soar to new heights
warmly embrace learning landscapes that invite inclusiveness, provoke curiosity and encourage children's desire to learn
 We are a reflection of a learning community in Aotearoa New Zealand who: 
nurture and empower tamariki to engage in respectful relationships with the natural world. These 'Taonga' have intrinsic beauty and Mauri /life force that both nurture a child's wāirua/spirit and foster their creativity and expression
embrace partnerships with tamariki, whānau, teachers and researchers both within our local and wider communities, guided by Ata, the principle of growing respectful relationships
rely on the pedagogies of listening and relationships, as platforms for thinking and moving towards meaning with sensitivity and courage
incorporate thinking and teaching practices underpinned by Te Tiriti o Waitangi and by NZ's Early Childhood Curriculum Te Whāriki, which recognise Māori as Tangata Whenua
 We are a reflection of the world we live in:
a community of lifelong learners who: welcome children from this generation – leaders of the future
embrace change, innovation, discovery, research and theory
acknowledge the holistic nature in which we all develop through the multidimensionality of learning
celebrate the rich diversity of the languages and cultural experiences that families bring to our centre.
Our Reggio Inspired Centre
The programmes are anchored on two pillars of education: Te Whāriki- the New Zealand Early Childhood Curriculum and the values of the Reggio Emilia educational programme.

Our Reggio Emilia-inspired approach to learning and teaching focuses on fostering relationships amongst children, teachers, parents, community, and the environment, building on the premise that each child is unique, has an in-built desire to connect with others and engage in meaningful learning.