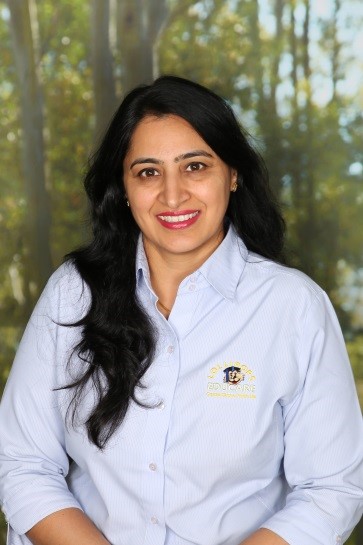 Anita Vohra
Centre Manager
Kia ora, everyone!
My name is Anita Vohra and I am the Centre manager for Lollipops Millennium. I have been in this industry for over 14 years now. I have one daughter and have been married for over 20 years. I have a Bachelor's degree in ECE as well as tertiary degrees from overseas. My goal is for our centre to be a community of learners based on mutual respect for all individual differences. We endeavour to help your child to develop into a positive, confident and capable individual and form a strong foundation for later learning.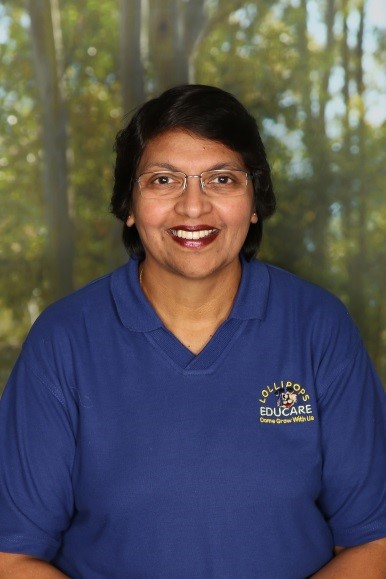 Olivia Alburqueque
Head teacher – Fantails Room
My name is Olivia Alburqueque. I am an Indian, born in Uganda, grew up in Goa, India. I migrated to NZ in 2004. I am honest, kind, empathetic and always polite. I am a mother of two grown up sons and I have a loving and supportive husband. I hold a Bachelor of teaching and am a fully registered teacher.  I am passionate about working with infants. It gives me happiness and job satisfaction when I see infants content and reaching their milestones. It's a great privilege to be a part of each infant's journey. I am always ready to go the extra mile to ensure that children are safe and the colleagues in my team are happy and enjoying their job.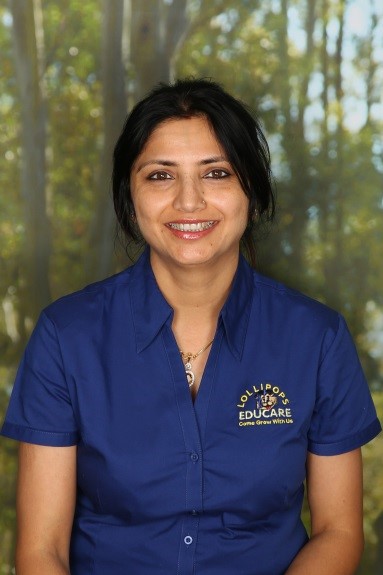 Karishma Handa
Head teacher - Toddlers room
My name is Karishma Handa. I am happily married with one daughter. I have been in ECE since the last 7+ years after completing my Graduate Diploma in ECE. I have been working with Lollipops since 2013 and have recently undertaken the team leader positin. My utmost priority is to maximise and maintain collaborative relationships with parents, whanau and caregivers. I also like to provide opportunities where children can feel safe, happy and enjoy the learning experiences.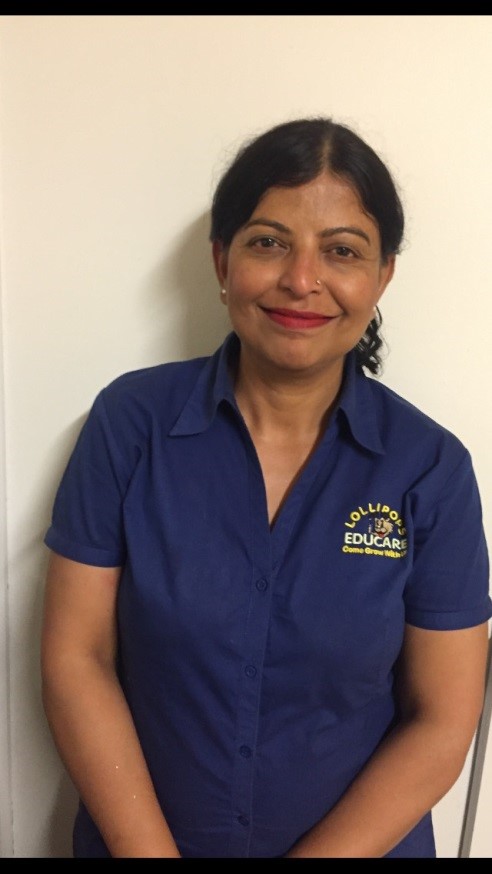 Rachana Dugala
Head teacher- Preschool- Kiwi room
Namaste! My name is Rachana Dugala and I'm working as a Head Teacher here at Lollipops Educare Millennium with the pre-schoolers. I've been born and brought up in India. I did my Bachelor of Science and Bachelor of Education from India. In India I was a secondary maths teacher. I moved to New Zealand six years ago. Here I did Graduate Diploma in Early Childhood Education (Level 7).  I am a single mom of two adult children. As an early childhood teacher, I strongly believe that family and the wider community are a crucial component of a child's wellbeing, growth and learning. I believe that children learn the most from play; we should always be there to scaffold and support their learning by providing them with a consistently stimulating and challenging environment. I have a strong belief in the Reggio Emilia approach, as it promotes opportunities for children to express themselves, and because it emphasises the teachers' roles as co- learners and collaborators. I believe that teachers are the nation builders.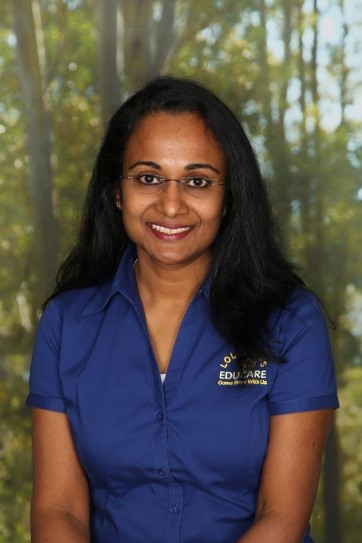 Anjana Andrews
Head Teacher- Preschool- Pukeko room
Kia ora/Namaskaram
I am Anjana Andrews and the team leader for Preschool – Pukeko room. I come from Kerala and am happily married with one daughter. I have a Graduate diploma in ECE and have a 7 year + experience in ECE. I have been with Lollipops since 2009 and this has given me the opportunity to grow and develop in my ECE career. Curriculum planning is one of my major strengths and I enjoy working with young children, planning appropriate learning experiences to develop their interest and strengths and be a support and facilitator in their learning and development. I also believe in developing respectful and reciprocal relationships with children and their families, staff members and management. I will continue to contribute all my efforts, ideas, strengths and teaching strategies for the benefit of our Tamariki and the overall goals of the organisation.