Our Story
We are a small centre and don't divide our children into separate rooms, the children thrive as there is no stressful transitioning between rooms and the younger children learn skills from the older children and the older ones take pride in teaching their peers new things. Our children also get to spend their whole time with the same teachers, allowing them to develop a deeper understanding of each child's strengths and needs.
4 of our teaching team are fully registered teachers (our teaching team is only 6 with our lovely centre cook Glenda making our team a total of 7!
We are working on our Rito Healthy Heart Award
Wild Garden – we have a lovely environment that is full of nature. Trees, vegetable garden, compost bin and a soon to be added worm farm
ERO Report
The Education Review Office (ERO) is the New Zealand government department that evaluates and reports on the education and care of students in schools and early childhood services. ERO's reports are used by parents, teachers, early childhood education managers, school principals and trustees, and by government policy makers.
Early childhood services are reviewed on average once every three years. Reviews will be more frequent where the performance of a school or centre is poor and there are risks to the education and safety of the students, or less frequent where a school has a stable reporting history and demonstrates good self-review processes and use of its assessment information.
You can read our centre's ERO review here.
Centre Information
Centre Hours:
Monday – Friday  - 7:30am – 5:30pm                   
Half Days/Full Days -  we offer a shorter day 8:30am – 3:30pm
Saturday, Sunday & Public Holiday Closed
Ages Catered For:
2 to school age.
Centre Capacity:
40 children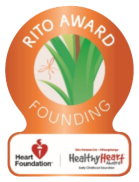 Lachie has absolutely loved his 2 years at preschool – we can't quite believe we wont be seeing you all each day. We thank you for the positive impact you have all had on Lachie during his preschool years and setting him up socially, mentally and emotionally for his next step into school.

We will miss you – thank you again for everything

To the wonderful team at Lollipops Oteha Valley – Thank you for your thoughtful, respectful and caring approach to your work – Rosa has loved being at preschool, and this is because of you. With love

Dear everyone at Lollipops Oteha Valley, thank you so much for all of the love and support you have given to Georgia and our family over the past year. You have helped make her totally ready and confident and have embraced her individual spirit and love of dress ups. Without you guys life would be very tricky for us and it is lovely to know that when you drop your child off they are happy. Thank you so much

Kate, Jon, Aiden and Georgia


I was so pleased to see the wonderful display of Makaton at daycare that Jo had constructed.

Sophia has been learning Makaton as a way of communicating for 2 years now due to a delay in her speech language development and we have found it so helpful for her and us.

Embracing Makaton at daycare is so inclusive, as a mum that initiative from Sophia's teachers is just so wonderful to see.

It is also a useful skill for the teachers and other children to learn.

Thank you Jo!!