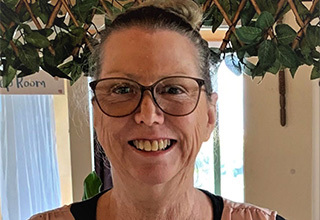 Lynette Naylor, Centre Manager
Tell us a little about yourself
I have been teaching for 20 years and love what I do. I was born on the North Shore and grew up in Milford. I come from a yachting family, and love everything about the ocean including swimming, boating, beaches and even shells. I enjoy painting and, of course, it's the ocean I paint!
What makes Lollipops Oteha Valley so special?
Lollipops Oteha Valley is such a warm welcoming centre with teachers who have big hearts. We are all passionate teachers who fill your child's day with love, laughter and learning. Our centre has huge inviting spaces to play, with an outdoor area that provides the children with natural beauty.
What is your personal ECE philosophy?
My personal philosophy is that children respond and learn more effectively when they feel secure, loved and respected. As the centre manager, I am committed to guiding this centre into a continuing journey towards excellence in our unique environment.
Diplom in ECE, full teacher registration, current first aid
more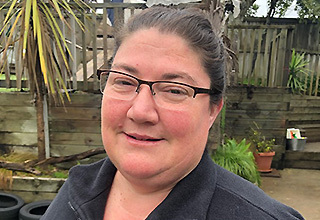 Jaydene Willson, Teacher
I have been in New Zealand for 14 years, and am originally from South Africa. I am also lucky enough to speak English and Afrikaans, which has been an asset when settling children from South Africa. I am mum to two beautiful girls. I have a love of children and a passion for cooking and baking. My girls enjoy helping me in the kitchen making dinner and doing baking.
Qualified and Certified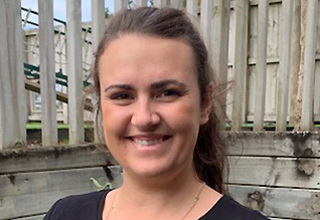 Kathy Turner, Teacher
Kia Ora my name is Kathy.  I have been in the teaching profession for 10 years and am fully qualified and registered. I have two of my own children Declan (6) and Milah (5). I am originally from South Africa, but moved to New Zealand 20 years ago. I have grown up on Auckland's North Shore and enjoy spending time at the beautiful beaches with my family. I implement Reggio into my teaching philosophy and believe all children thrive through our natural environments, learning about the natural world around them.
Qualified and Certified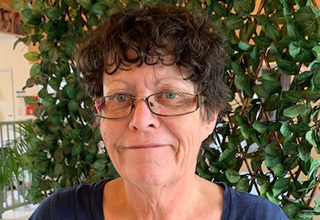 Wendy Old, Centre Cook
I am a mother of six tamariki and two mokopuna. I have been a centre cook for the last six years. I am passionate about nitro and getting tamariki to enjoy healthy kai. I love working with children.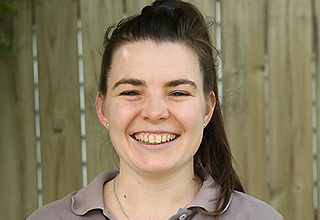 Joanne Hewitt, Teacher
Hi, my name is Jo. I have been working for Lollipops for three years. I have spent that time mainly with the under 2s and now I am enjoying working with the older children. I have always loved working with children. I love to create a fun environment where children learn as they play. I like to encourage great parents, teachers and partnerships by communicating every day with our families.