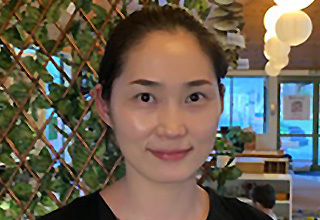 Youngju Lee, Area Manager
I have been teaching in ECE for over 15 years and my passion is to provide a nurturing and caring homely environment for the children and their families. I believe that strong and positive partnerships between me as a teacher and parents/whanau are the key to the success of what we do for the little tamariki. I have two energetic boys and they are the ones who remind me of what good teaching practice should be like. I would always treat the children as unique individuals with respect and dignity. 
Qualified and Certified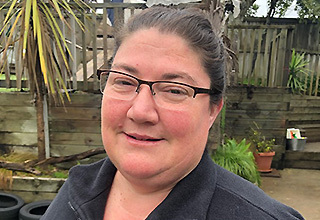 Jaydene Willson, Teacher
I have been in New Zealand for 14 years, and am originally from South Africa. I am also lucky enough to speak English and Afrikaans, which has been an asset when settling children from South Africa. I am mum to two beautiful girls. I have a love of children and a passion for cooking and baking. My girls enjoy helping me in the kitchen making dinner and doing baking.
Qualified and Certified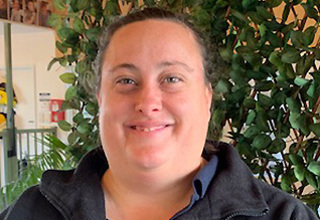 Shannon Helps, Teacher
I have been working at Lollipops Oteha Valley since 2013. Being with children is my passion and I enjoy working with them and I love watching them grow. I have been travelling around Europe and love meeting new people. I would like children to feel the centre is their home away from home.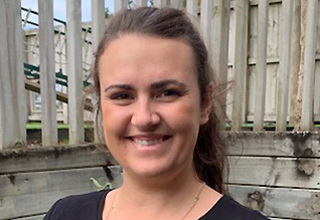 Kathy Turner, Teacher
Kia Ora my name is Kathy.  I have been in the teaching profession for 10 years and am fully qualified and registered. I have two of my own children Declan (6) and Milah (5). I am originally from South Africa, but moved to New Zealand 20 years ago. I have grown up on Auckland's North Shore and enjoy spending time at the beautiful beaches with my family. I implement Reggio into my teaching philosophy and believe all children thrive through our natural environments, learning about the natural world around them.
Qualified and Certified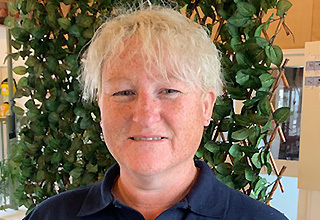 Jackie Dean, Teacher
Hi, my name is Jackie. I have been teaching since 2009. I have two boys Cameron and Bradley and am happily married to my husband Karl. I have grown up in Auckland on the coast where my second home was the beach and horses. My hobbies are soccer, cooking with my children, karate and spending time with my family. I am passionate about watching children learn and grow through interests that are child led. I enjoy the challenge of expanding their interests and making their imaginations come to life. I am passionate about our Pathway to School Programme for our tamariki.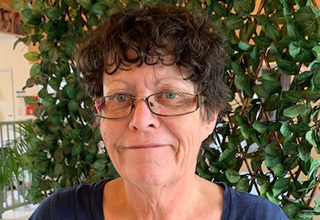 Wendy Old, Centre Cook
I am a mother of six tamariki and two mokopuna. I have been a centre cook for the last six years. I am passionate about nitro and getting tamariki to enjoy healthy kai. I love working with children.