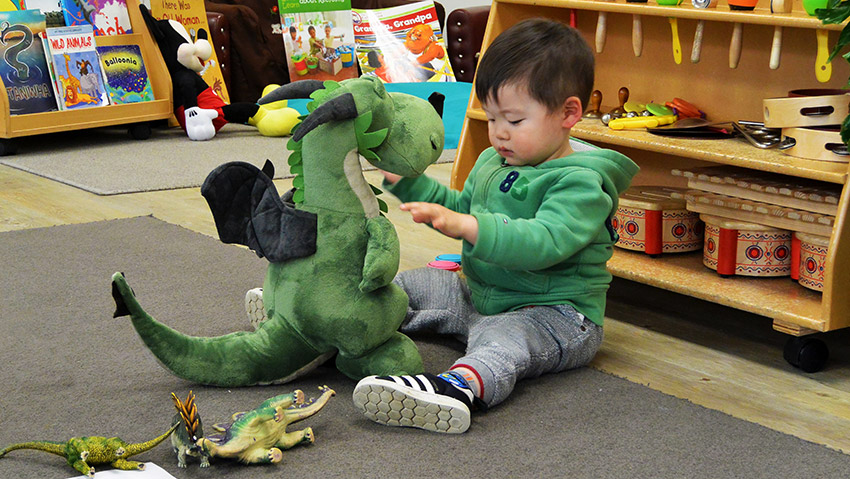 Separate Learning Areas
Nursery (0-2 years)
Toddlers (2-3 years)
Preschool (3-5 years)
Our beautiful centre offers three separate areas, designed to allow for smooth, worry-free transitioning for the children. The nursery area also has a quiet sleep room.
We strongly believe that all children are capable and competent individuals. Our motto is to respect yourself, others and the environment and with the help of strong, reciprocal relationships with parents/whanau and the community, we have confidence that we can uphold this ideology.
Getting to know each other
We have an open door policy and encourage parents/caregivers to spend time at the centre getting to know our educators and the routines that we incorporate into our programme, but for any new enquires it is advisable to make an appointment so that time can be spent with you showing you around our centre.
Nutritious Meals
Children are provided with nutritious, balanced morning and afternoon teas and lunches. Late afternoon snacks are also provided for children staying after 5pm.
Outdoor Play
Each area has an age-appropriate outdoor playground, allowing the children to enjoy safe, fun activities that inspire discovery and learning.
Staff
Our centre is committed to employing the best possible educators for your children. Staff are supported with regular opportunities to attend professional development courses and in-house training. Parents and caregivers are part of our family, able to communicate with our teachers and be supported as we work together for the well-being of your wonderful children. There will also be many occasions to network with other parents, to share stories and form new friendships.