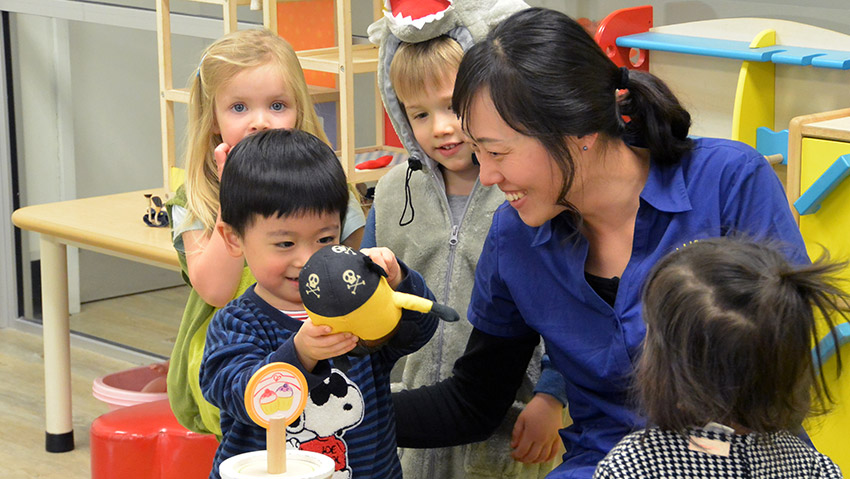 Welcome to Lollipops Patten where we believe that every child is unique and we aspire to build their confidence and identity as successful learners.  We aim to teach and nurture children within a safe and caring environment where the early childhood curriculum Te Whaariki forms the basis of both planned and spontaneous opportunities.  Our centre and teachers are inspired by the Reggio Emilia Philosophies, and implement aspects within  our planning and environments.
We recognise that children's cognitive, social, cultural, physical and emotional development is holistically woven together through the education and care that we offer.  Our planned programme and provocations, (an inquiry or discovery activity) provides opportunities for children to develop in all these areas.  Children are encouraged to take responsibility for their own learning theories and behaviour as they explore, discover and take risks.  Respectful relationships are modelled consistently to enable children to grow in their understanding of themselves, others and the environment.  Teachers support children's current thinking, questioning and interests focusing on the process not the answer or the product.
Partnership with parents and families is fostered as we strive to build strong links between home and the centre.  We value the differing cultural backgrounds and beliefs that families bring and celebrate the diversity and richness that this contributes to our centre.
We are committed to the bicultural heritage of Aotearoa New Zealand and all children will have opportunity to increase their knowledge and understanding of Maori language, culture and practices.