Our Story
We have been providing early childhood education for children aged 3 months to 6 years in the North Canterbury area since Pegasus subdivision opened in early 2013. We are popular thanks to our professional, dedicated teaching team who are passionate about growing lifelong learners through our Reggio Emilia inspired approach.
We have a strong belief of primary care in our Nursery, where our youngest tamariki build trusting and long-lasting relationships with a key carer. We also have an enticing art studio where the tamariki can indulge their artistic side and an inviting kai room where the tamariki can dine in a home-like environment fully catered for by our very talented fulltime chef!!
We know that we wouldn't be able to provide such a high level of care without input from our wonderful whānau, so we really value getting to know you and your aspirations for your tamariki. Forming these trusting and lasting relationships is very important to us, so please do not hesitate to discuss anything with us at any time.
ERO Report
The Education Review Office (ERO) is the New Zealand government department that evaluates and reports on the education and care of students in schools and early childhood services. ERO's reports are used by parents, teachers, early childhood education managers, school principals and trustees, and by government policy makers.
Early childhood services are reviewed on average once every three years. Reviews will be more frequent where the performance of a school or centre is poor and there are risks to the education and safety of the students, or less frequent where a school has a stable reporting history and demonstrates good self-review processes and use of its assessment information.
You can read our centre's ERO review here.
Centre Information
Centre Operations
Licenced for 65 children (up to 16 under 2's)
Age: 3 months - 5 years
ECE subsidy: Yes, 20 hours ECE subsidy for 3-6 yr. olds                          
Monday – Friday - 7:30 am – 5:30 pm
Saturday, Sunday & Public Holiday - Closed
Session Times
Morning Session – 7.30-1.00 (Minimum 4 hours)                     
Afternoon Session – 1.00-5.30 (Minimum 3 hours)
Full Day – Minimum of 6.5 hours applies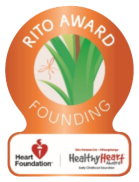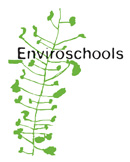 We are proud to be part of the Enviroschools Programme
Find out more
I just wanted to thank you and ALL staff for the way you have supported …, myself and her Dad transition to the preschool. Your kind, caring and very approachable manner has meant that I can officially start work today knowing that my baby is in amazing hands. The fact that I have rung everyday and have never felt that any staff member annoyed because it's 'that Mum' ringing again. The fact that nursery staff pack her bag at the end of the day ensure they that give me a detailed run down on her day has all contributed to a wonderful experience.

We are truly so thankful our local preschool is so great! Thanks again for your flexibility, support and care!

I know I have made the right choice at this point in Noah's schooling to enrol him back at Pegasus. I love walking in every morning and witnessing the teachers be engaged with groups and individual children in activities. There is a true sense of calm and the feeling of security within the centre.

I am thankful to see so many of the teachers still working there that I dealt with last time he was enrolled and I felt very welcomed back.

The range and variety of resources and equipment is great to see and I am always seeing new and different things set up.

Thank you so much to all the staff at Lollipops Pegasus for making it a home away from home for Louie.  He has been fully supported by all of the staff in learning, play and making great lifelong friendships.  The staff have created special bonds with him and myself that we will treasure and remember forever.  We will sadly miss you all when we leave to primary school in a few weeks time.

To the Lollipops Pegasus Team

Thank you for your wonderful care and attention of our daughter over the past four and a bit years. She has loved coming and has made some lovely friends. All the best for the future.