Tash, Acting Centre Manager
I've been working in ECE for the past seven years with most of my experience being with infants and toddlers. I gained my provisional registration early 2018 and have been working with 2 - 5 year olds since.
I am passionate about our environment and sustainable practices. I believe children should be at the heart of all that we do and in partnership with Whanau as teaching professionals we are able to achieve this. 
more
Jill Waterman, Teacher in Training – Nursery
I have a very strong belief that all children should grow up loved, protected, happy and reach their potential.  I started my studies last year so I could be a part of making this happen.
I am studying my Bachelor of Early Childhood Education with the Open Polytechnic of New Zealand. My family and I have just moved from the West Coast in January.  We now live at Leithfield Beach. I am loving the East Coast!
The beach is my happy place.  I love fishing, plants, biking and creating and building anything around my home and garden. There are quite a few creations that come off the beach between me and my nieces! My family and I spend a lot of time at motocross for my son, camping and helping the younger riders.
more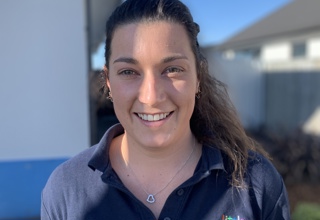 Paige Arney, Teacher
Hi, my name is Paige, I graduated from the University of Canterbury in 2014 with A Bachelor of Teaching and Learning in Early Childhood. I was lucky enough to start at Little Wonders in 2020 after returning from a 2 year stay in Canada.
Working with children has always been something that has interested me. I love seeing the development they go through and seeing their excitement when they learn something new. I have a love for the outdoors myself and really value the importance of children being outside and discovering their environment. We are so lucky at Little Wonders to have the opportunity for tamariki to be able to go on trips, to the forest, beach and even the library. These trips are where we can really help the children explore and learn from their environment.
more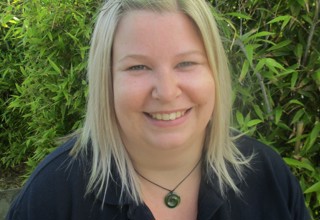 Monique Barnes, ECE Certified Teacher
Kia ora,
My name is Monique Barnes and I have been Qualified since June 2014 with a Bachelor in Teaching (ECE). I have a Certificate intikangaa Māori. I am from Whanganui and moved to Kaiapoi in September 2011. In my spare time I enjoy doing photography and working on my Arbonne business.
I am passionate about providing a learning environment that is inviting and allows the children to use their funds of knowledge to extend their learning. I believe that children come with their own knowledge and we are just supporting them to extend and gain more knowledge and skills.
I cannot wait to get to know you and your children more and support their learning journey.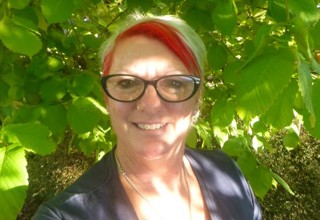 Letitia Wilson, ECE Teacher
Kia Ora Whanau,
I'm Letitia Wilson and I have been teaching all ages of children in ECE since 2000. I am privileged to be able to play a small part in the learning journey of your children, and thank you for the trust you place in me.
I am married and have 4 daughters, a sassy, beautiful granddaughter, and a wonderful grandson. I grew up and reside in Rangiora and totally love being a part of this learning centre.
Jess, ECE Teacher
Hi I'm Jess.
I am a Mum of 3 and passionate about making healthy meals for kids to enjoy.
In my spare time, I enjoy hiking and living a fit and healthy lifestyle. I love my role here at Lollipops and enjoy providing children with yummy, healthy meals daily.