Art. The visual dance of the imagination.
Tamariki in Tupu experimented with paint as a medium this morning. Their creativity extended beyond the egg cartons provided, into a beautiful interaction of colour all around; on the table, on their hands, on their sleeves and even a few of their gorgeous faces were complimented with paint.
Art precedes oral language as a form of expression allowing even our littlest cherubs to communicate their ideas, construct knowledge and develop a sense of the world around them.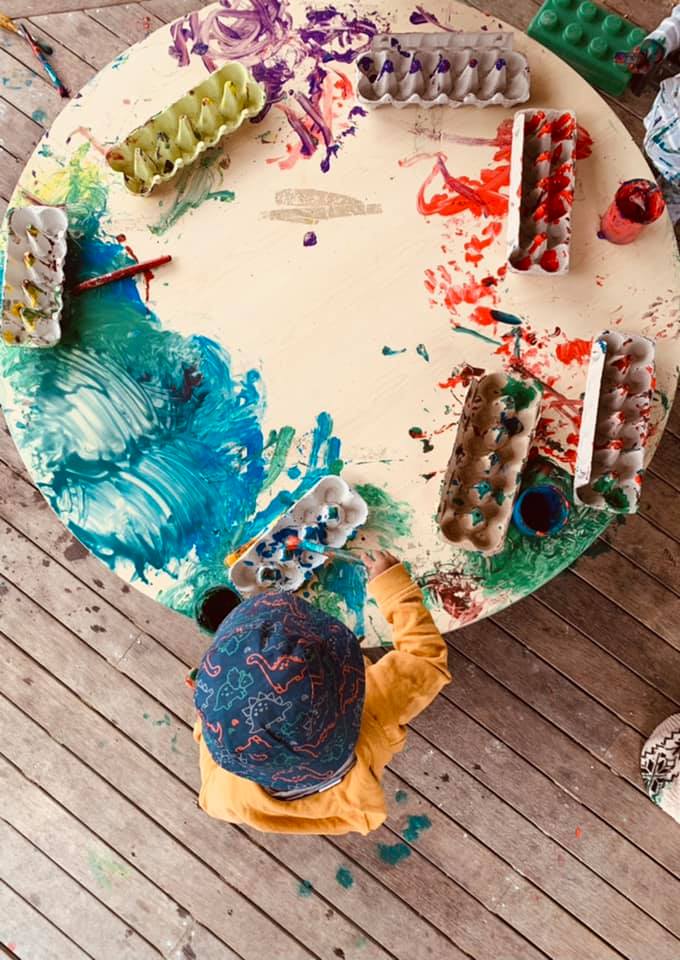 )