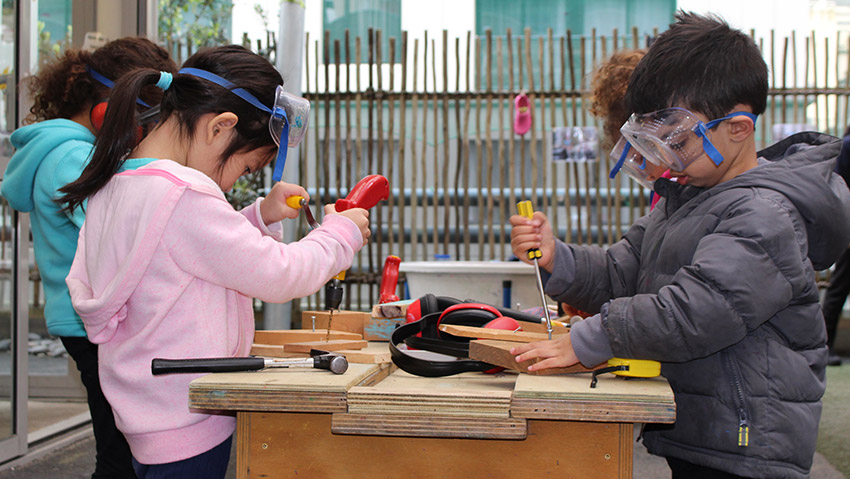 At Lollipops Takapuna we believe that the four principles of Te Whariki underpin our philosophy on how the children within our care learn and develop. Our staff acknowledge and support that our curriculum is multi-cultural and our practices within the centre reflect this.
Empowerment
We believe that for children to develop positively it is the role of our educators to provide opportunities for children to be empowered regularly.
Holistic Development
We believe that in order for children to develop holistically our educators must gain knowledge of the children within the centre. We believe that all children must be treated as individuals and respected for their uniqueness.
Family & Community
At Lollipops Takapuna we believe in and value our partnership with family and our community. We believe that the partnership that we build with our parents forms the cornerstone for our children's learning and development. Therefore, our partnership with our family and community is highly valued. As a result, we support the inclusion of family and the community as an integral part of the positive development of a child.
Relationships
At Lollipops Takapuna our staff are committed to role modelling and supporting positive relationships and building trust. Reciprocal relationships are paramount in the positive development of relationships, in forming unity between staff, parents, and children.
Supporting Practices
Empowerment
Our staff are aware of the developmental levels, strengths and interests of each child and use information to consistently provide opportunities that will foster a child's self-confidence and learning.
Where possible, children are given opportunities to make choices
Our staff use caring positive and encouraging language.
Children and their families are encouraged to share their culture within the centre.
Holistic Development
Our staff are proactive in learning about and introducing children to the various cultures within their centre.
Our staff are respectful of the beliefs of individual families and accommodate these beliefs where possible.
Our staff provide an environment that is interactive, age appropriate, stimulating, caring and safe, where play is valuable meaningful learning process.
Our staff encourage children to enjoy the nutritious meals sitting around the table enjoying a sense of togetherness. Our meals follow the recommendations of the Healthy Heart menu and caters for the individual requirements of all children.
Family & Community
Our staff strive to make strong connections with our parents as we recognize the importance of children's first attachment to their parents. Through fostering these relationships we understand that children will then be enabled to attach successfully to their teachers. This opens up the doorway to learning and teaching.
Our staff take children into the community where possible and the community visits the centre where appropriate.
Our staff are aware of what resources are available in the community to support the centre, children and families.
Relationships
We provide a child-centred environment where children have the opportunity and are given the time to contribute and therefore promote a sense of belonging.
Our staff are committed to being an effective team by ensuring a peaceful, orderly and quality environment.
Our staff use a variety of ways to ensure communication is open and effective e.g. daily conversations, newsletters, informative notice board and online parent portal (EDUCA).