Rabbits at Lollipops Te Rapa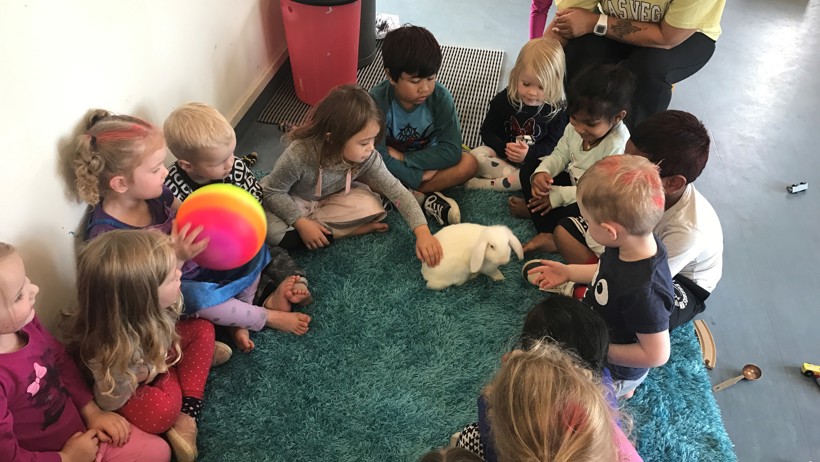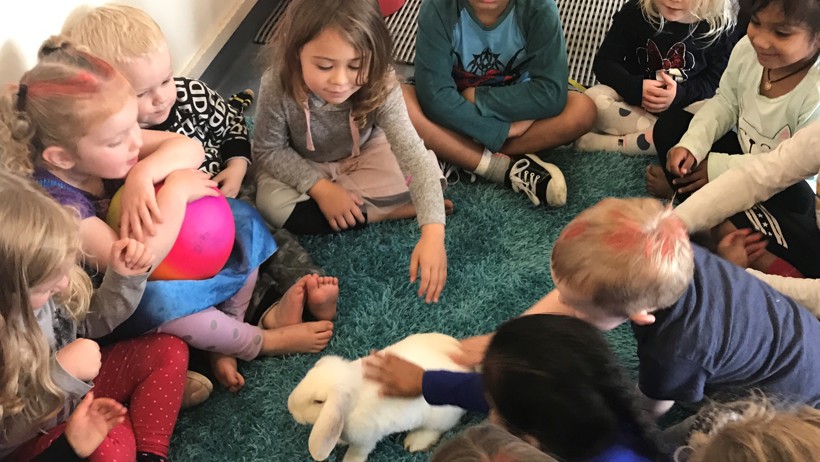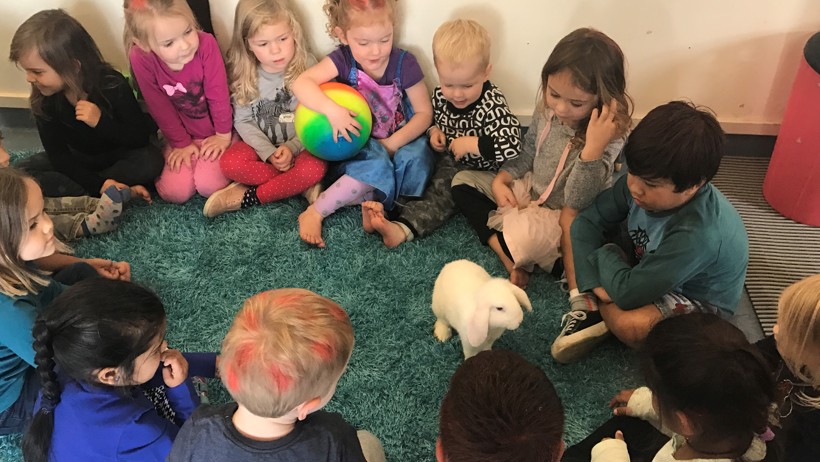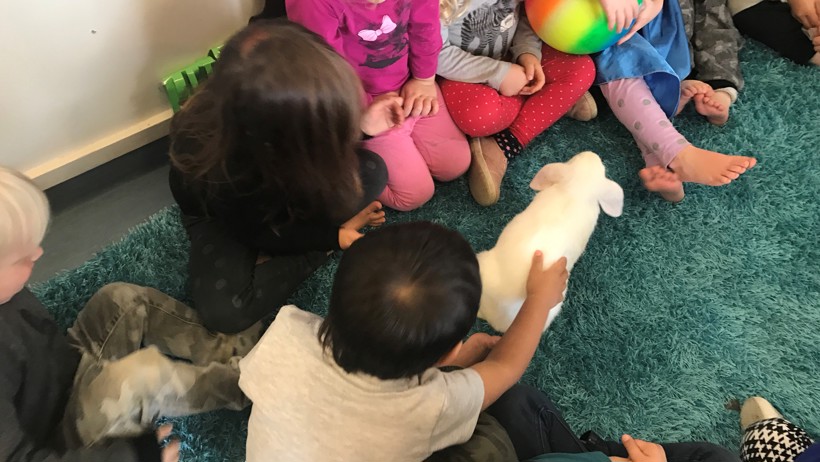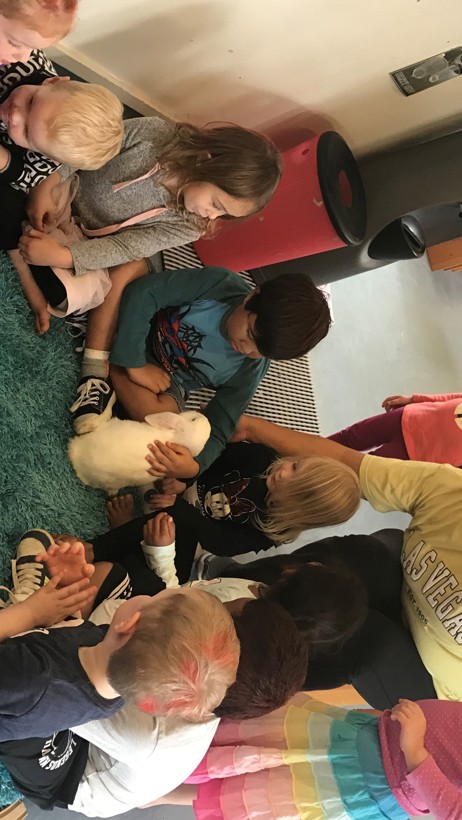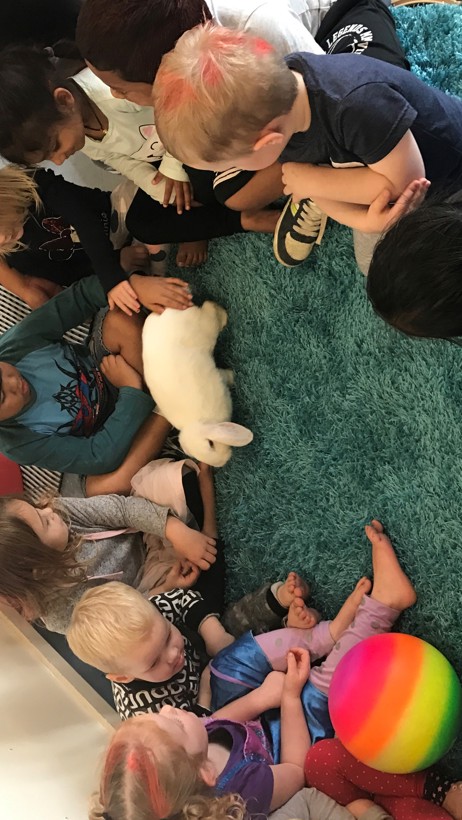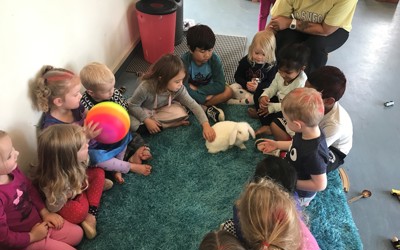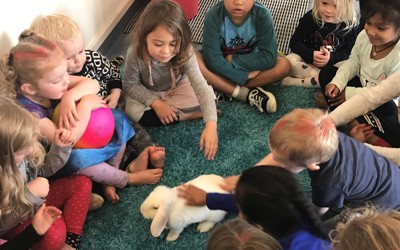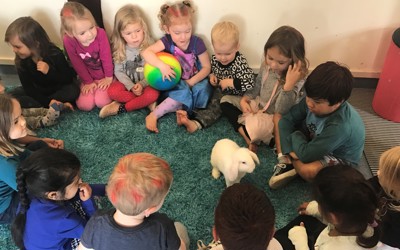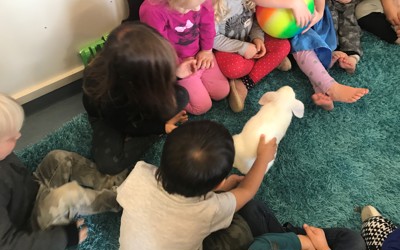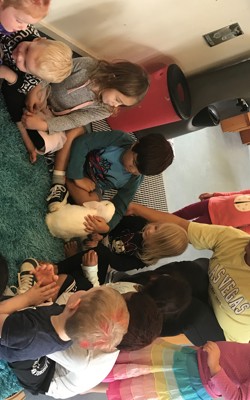 The past few weeks have been super exciting at Lollipops Te Rapa as we welcome two new friends to our family. We are lucky enough to have two mini lop rabbits join us here at Te Rapa. In these photos you can see Vanilla (our female rabbit) exploring her new environment and getting used to new smells. The children sat super still and quiet and waited ever so patiently until Vanilla made her way around the circle. Vanilla is quite cheeky and managed to escape a few times but she always came back.
Having rabbits is a great way for children to learn about respect and taking care of animals. Through these different opportunities the children have the chance to learn about bunnies, their behaviours, habitats and how to take care of them.