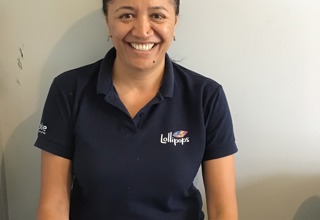 Shelley Nikora , Centre Manager
What inspired you to become an early childhood teacher?
I am passionate about shaping tomorrow's leaders and as a working single parent I am driven to support parents and whānau who trust the responsibility of the care of their tamariki to us. I love watching the growth and development of tamariki when they are engaged and learning. Our tamariki are our strongest indicators of whether we are doing things right or wrong and it is imperative that we read and pick up on those indicators.
How long have you been working in this sector?
I got involved in ECE when my youngest started kohanga reo seven years ago. Getting involved in early childhood was not on my radar at that time but I decided to do some formal study to find answers to some of my own questions and curiosities. Since then I have been involved in lots of opportunities and experiences that have helped me grow and I am very thankful for them.

What do you love most about what you do?
It probably sounds cliched, but I definitely love being on the floor with tamariki. They are just fun and so, so smart. It really is a privilege to be a part of how they view and interpret the world.
What are three things that make your centre special?
At Lollipops Te Rapa we truly believe that we are a home away from home. When people visit, they tell us exactly that, 'wow, this centre has such a lovely feeling'. We work very hard to uphold that feeling, we value relationships, we value aroha, respect and kindness.
What is your favourite time of the year at the centre, and why?
I have only been at this centre for five months but so far my best time has been Matariki. The teachers really got into it, we sought external support and our Matariki night was amazing. The feedback we got from whānau was, can we do it again?
What is your ECE philosophy ?
I believe great centres need great teachers. As centre manager I firmly believe in succession planning through role modelling strong leadership.  I live my own life according to aroha, respect and kindness. I use these values to support teachers, to help grow and fulfil their potential. If teachers feel valued and respected, this filters down to our tamariki. Our tamariki become the recipients of positive and high quality teaching. We are not just a group of teachers, we are a family and taking care of one another is a win, win for everybody.
What do you like to do in your free time?
I am honestly selfish with my free time. I like time with whānau but I also like silence and quiet. I meditate and karakia, I need to get back to the gym, I like great coffee and Volare pastries. I love Lee Child books and lately I have developed an interest in reading the tribal histories of my people, Te Whakatōhea.
GDip ECE, M.A, Current First Aid.
more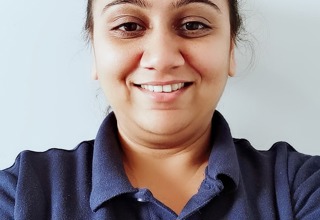 Mansi Doshi, Head Teacher - Tuakana-Tui Room
Namaste,  kia ora, my name is Mansi. I am originally from India and have been in New Zealand since 2009. I have a GDip ECE and I joined the Lollipops whānau in July 2018. I enjoy working with tamariki and find it very motivating and rewarding. I believe tamariki flourish best in an environment that provokes wonders and curiosity. The first five years of a child's life are the most significant for their development. During these years they build the foundation for lifelong learning, health, wellbeing and success. I believe that all tamariki can learn and develop in an environment that is stimulating, comforting and age appropriate.
It is a pleasure for me to be head teacher in the Tuakana-Tui Room, and I enjoy working with such a supportive team. I believe that life is all about gaining knowledge and sharing what we have learnt from others. I am looking forward to enhancing my experience and knowledge towards my practice.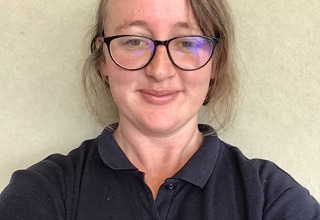 Ninna Stewart, Primary Trained Teacher
Kia ora my name is Ninna and I have been working here at Lollipops Te Rapa for just over five years. I am a primary trained teacher who also has a degree in environmental planning. I taught in Thailand for a year at a bilingual school in a city called Khon Kaen. On my return, I found this job at Lollipops Te Rapa and haven't looked back.
My passion lies with this age group, and the freedom of learning through play and inquiry based learning. My degree in environmental planning has instilled in me a love of the natural world, which I get to share with our tamariki through our many trips to the park (just next door). I believe that I am very creative, and I love exploring textures, patterns and design with the children through art.

Apart from my year in Thailand, I have lived here in Kirikiriroa for the last ten years with my partner and our beloved dog Pippi.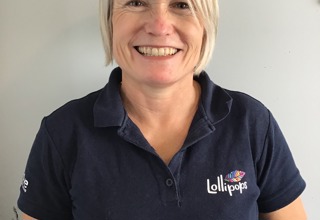 Donna Huriwai, Teacher-in-training
Kia ora
Ko Donna Huriwai ahau.
Nō Te Kuiti ahau engari e noho ana ahau i Kirikiriroa inaianei.
He tauira tau tuatahi ahau i Te Rito Maioha, e whai ana ahau i te tohu paetahi.
Nō reira, tēnā tatou katoa.
I have worked with 'little people' for the past 15 years. I have four grown children of my own and one grandson. I am passionate about working with children and being a part of their learning journey.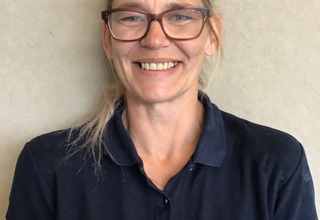 Olivia Paley, Teacher
My name is Olivia and I have been teaching for the past 11 years. I am experienced with all age groups and I am currently working with babies and toddlers. I am a mother myself and I have three older children 13, 16 and 20.
I am passionate about being physically active and encourage the children to be physically active throughout the day as well. I keep myself fit through the gym, training, judo and lots of walking. I have a degree in ECE.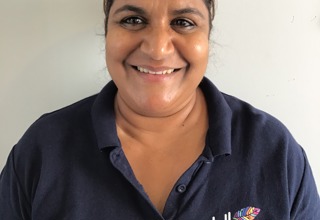 Jane Moonsamy, Centre Cook
My name is Jane and I am originally from Durban, South Africa. I studied early childhood in South Africa in Christian education and I currently head up the children's ministry at our local church in Hamilton.
I am passionate about children and their wellbeing. I love working with children and I have studied food and hygiene at Wintec. I enjoy cooking healthy meals for our children in line with the Healthy Heart requirements. My goal is to achieve the Healthy Heart gold award. Lollipops Te Rapa is my home and I love coming to work everyday and being welcomed by the warm smiles and hugs from our tamariki.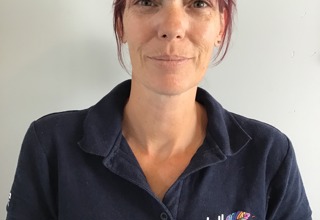 Natasha Callagher , Van Driver/Teacher Helper
My name is Natasha. I was newly married in January to my partner of six years and together we have five amazing children. In my spare time you can find me at the racetrack watching my husband race his circuit car or watching any other motor racing. I have a passion for baking and love creating new designs.
Before I had my own children, I used to work as a nanny and went into relieving in day care centres. I also studied youth work and supporting people with special needs. After being away from childcare for a long time I felt it calling my name and had the need to be working with children again.
I love my job as the van driver and teacher helper at Lollipops Te Rapa and am excited to watch all of the children here grow.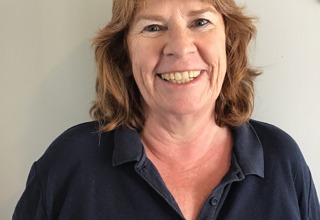 Rochelle Kinvig, Centre Administrator
Hi, my name is Rochelle. I am the office administrator here at Lollipops Te Rapa. I have been with Lollipops for over six years. My role is to support the centre manager with office duties and managing parents accounts. I enjoy seeing all the wonderful families that have made Lollipops Te Rapa their own.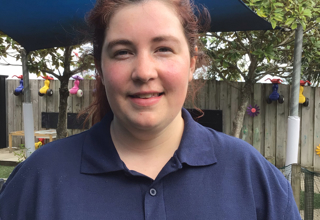 Jaynee Millar, ECE Qualified Teacher
Hi my name is Jaynee, born and raised in Hamilton, I hold a Bachelor degree of Teaching in Early Childhood education that I received at the University of Waikato in 2019.
My focus of interest is incorporating art and music in to programs that enrich children's learning and creativity.
In my personal life I enjoy all media's of art (painting, drawing, crocheting, knitting, playing and listening to music). As well as caring for my guineas, taking my dog on walks, and photographing nature and my friends and family.
My Christian faith is a big part of my identity, and my Christian community is a key aspect of my sense of belonging.
I look forward to the opportunities that await me at Lollipops Te Rapa and am excited to be apart of this amazing community of families.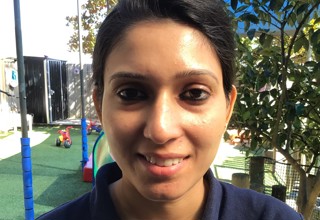 Heena Mahajan, ECE Qualified Teacher
Namaste, Kia ora
My name is Heena. I am from India and came to New Zealand in 2019. I did a Graduate Diploma in Early Childhood Education and have been working with children since I was a student teacher. I joined Lollipops Te Rapa in November 2020.
I believe the early years of tamariki are the most crucial years of their life. Therefore, I believe in providing a safe and healthy environment for the children where they can learn and grow. Alongside building a healthy and strong relationship with children and their whanau, as effective communication is very important because parents are the first caregiver of the child.
I am a teacher in the Purerehua room- Babies room. I am excited to learn a lot of things, not only from my colleagues but also from the children. As a professional ECE teacher, I will encourage the children to become curious, confident, and positive, and to be brave enough to explore the environment around them.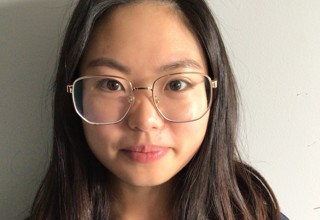 Helena Hsu, ECE Qualified Teacher
Hello I'm Helena.
I'm from Auckland and have moved to Lollipops Te Rapa.
It is my pleasure to join this big Whānau and become a team member.
I believe all children are individuals and that every child's values are equal and cherished.