Our Story
At Lollipops on Vickery we aim for children to become lifelong learners, to develop a strong intellectual curiosity and a thirst for knowledge and discovery. We are a wonderful centre who follows the Emmi Pikler theory of primary care, nurturing and respect based practice. We also follow the emergent curriculum which is based on inciting wonder and curiosity and growing the interests of each child in our lovely environment. We value nature and all it has to offer so we provide an environment that reflects this both indoors and outdoors and we also run a weekly Bush Kindy where children can experience and value our natural world first-hand. 
We have a management and teaching team ranging from beginning teachers to teachers with over 25 years of professional experience in the early childhood education sector some of which have been at the centre since opening in 2010.
With four separate areas for varying age groups, every child has access to age-appropriate, fun learning opportunities. With plenty of space to play and explore, from our littlest learners to our busy preschoolers, children can choose from a range of experiences where they can thrive.
ERO Report
The Education Review Office (ERO) is the New Zealand government department that evaluates and reports on the education and care of students in schools and early childhood services. ERO's reports are used by parents, teachers, early childhood education managers, school principals and trustees, and by government policy makers.
Early childhood services are reviewed on average once every three years. Reviews will be more frequent where the performance of a school or centre is poor and there are risks to the education and safety of the students, or less frequent where a school has a stable reporting history and demonstrates good self-review processes and use of its assessment information.
You can read our centre's ERO review here.
Centre Information
Centre Hours:
Monday – Friday  - 7:30am – 5:30pm
6 hour sessions & 4 hour sessions available
Saturday, Sunday & Public Holiday Closed
Ages Catered For:
3 Months – 6 Years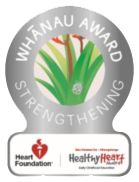 We can't thank you enough for the love & care you have given Blake and Finley over the past 20 months. They have thrived because of you all! Thank you

Lollipops Vickery, what a wonderful place, they treat our kids like stars. The teachers there are a friendly bunch and we share a friendly laugh.  My girl Zoe loves her teachers, her friends and bush kindy.  I love to hear all the stories that have happened during the day.  I love the fact that some of the kids like to sit down with me and read a book before I go to work.  I couldn't think of a better place to put my child while I work.  She has been there since she was one and she has learnt so much from all the cool experiences and teachers and especially the friends she has made.

The team are great - professional yet friendly.  I feel confident leaving my daughter with them as I know she is supported in a caring and nurturing environment with people who genuinely care about her.