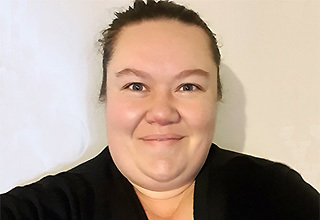 Madia Hull, Centre Manager
What inspired you to become an early childhood teacher?
I have always loved working with children. I studied to become an early childhood teacher in my 20's after travelling the world. I thought that this would be an exciting career for me. I've been working in in early childhood for 11 years now.
What do you love most about what you do?
I love being with children and getting involved in their play, and I love the unique and honest conversations you can have with the tamariki.
What are three things that make Lollipops Vickery Street so special?
Our children, our staff and our parents.
What is your favourite time of the year at the centre, and why?
I love all the events we have – they are a great way to meet parents and spend time with our tamariki and their families.
What is your personal ECE philosophy?
I am all about play-based learning and long uninterrupted play. I value independence and I feel that having a deep connection with parents and children is a must. A great centre starts with teachers, children and parents working together as one.
What do you like to do in your free time?
Spending time with my four grandchildren, getting amongst nature and travelling with my husband.
Bachelor of Early Childhood Education; currently studying towards a Postgraduate Diploma in Mentoring and Leadership
more