Anna Barnard, Centre Manager
Kia ora Koutou! Goeie dag!
My name is Anna Barnard. I live in Snells Beach and I'm the Centre Manager for Lollipops Warkworth!
I have been teaching in Early Childhood for more than 20 years and I'm so excited to be working in this wonderful community! I'm passionate about being involved in children's Learning Journeys and I see every child as strong, capable and resilient.
Part of my philosophy is to provide tamariki with many opportunities to explore and discover Nature through all the senses, enhancing their well-being as well as teaching and learning with them about sustainability and respect for Papatūānuku. We love to learn and grow at Lollipops Warkworth!
I believe children's identities, culture and whakapapa are so important and we want to celebrate our uniqueness and share it with one another through trusting, communicative relationships. Those that encourage our Community of Learners to express themselves through korero, waiata and dance, as well as to be a part of many cultural celebrations and community events to come.
I'm really looking forward to seeing you at Lollipops Warkworth. Please pop by to say hello.
more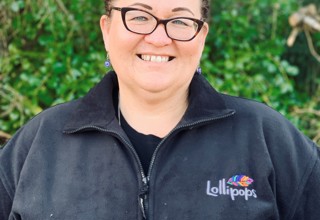 Lisa Crisp, Head Teacher: Piwakawaka Room
Kia Ora, my name is Lisa! I am the Head Teacher in the Piwakawaka Room.
I have lived in the area my entire life and love the connection with my community and have been teaching at the centre for the last 11 years. I have family roots that go a long way back into NZ history.
Nurturing our tamariki and creating strong links with our whanau are an important part of my personal philosophy.
As a Regio Emilia Inspired centre, I find our project-based learning a wonderful way for all tamariki to be included and valued.
I believe children are capable of building, directing, and engaging in their own learning.
I am a mother and  wife and I love spending time with my family and our furbabies.
Welcome to Lollipops Warkworth, I look forward to meeting you.
more
Sumaiya Akter, Teacher
Salaam, my name is Sumaiya. I grew up in Bangladesh, where I married my husband and have since become a mother.
I enjoy nurturing the children in my care and love seeing them grow and discover new understandings.
Warkworth is now my home and my family, and I enjoy exploring all this beautiful area has to offer.
Welcome to Lollipops Warkworth, I look forward to meeting you.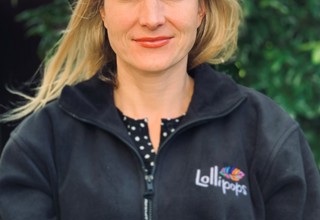 Janne Radtke, Teacher
Kia Ora, Guten Tag, Hallo. My name is Janne and I have been teaching at the centre for the last 11 years.
Originally from Germany, I have lived in the area for a long time, both my children were born here and attend Warkworth Primary.
I hold a Diploma of Early Childhood Education and Primary Teaching; therefore, I have often gravitated to leading our Pre-school programme and enjoy supporting children with their journey to school.
"Ko te ahurei o te tamaiti arahia o tatou mahi"
"Let the uniqueness of the child guide our work"
Welcome to Lollipops Warkworth.
I look forward to meeting you.
more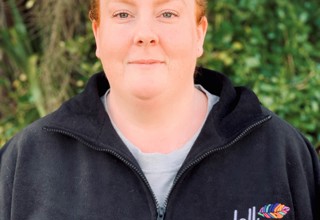 Jamie Weber, Teacher: Infants, Toddlers
Kia Ora my name is Jamie.
I have discovered a passion for ECE teaching and am thoroughly enjoying working with the infants and toddlers of The Nest.
As a mother I have gained experience and knowledge of these early years. I love seeing children reach milestones and make daily "discoveries" as they grow.
Living in this area my whole life has given me strong connections to the people and places of our area.
Welcome to Lollipops Warkworth so look forward to meeting you and your whanau.