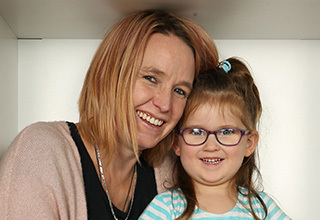 Tracy Bedford, Centre Manager
What inspired you to become an early childhood teacher?
I moved to England from Zimbabwe so that I could do a course in teaching, and I've never looked back. That was 17 years ago! I'm a qualified Montessori teacher, however I ended up pursuing a teaching career focussing on the Reggio inquiry based learning path and have ended up also completing a Diploma in Teaching and a Bachelor of Education. I have a real love for children and a passion for learning everything I can about how to best develop and help a child grow into the best person they can be.
What do you love most about what you do?
I love going above and beyond our job description to help those in need. I have such a caring nature and a need to help people. This job absolutely fulfils that.
What are three things that make your centre special?
Our community spirit, warm and welcoming environment and sense of everybody being there for each other.
What is your favourite time of the year at the centre, and why?
Matariki - Maori New Year - because we do a big hangi at the centre, all parents bring the vegetables and the centre provides the meats. Oteha Valley College comes in and performs the haka for us. Everyone comes together as a community and it's a fantastic day.
What is your ECE philosophy?
Using positive guidance to support the emotional wellbeing of the child. Sometimes a child doesn't know what to do with their feelings at such a young age, I love helping them navigate their way through these emotions and helping them develop into an emotional aware little human. Sometimes all these little kids need is a big hug.
Montessori Diploma, Diploma of Teaching, Bachelor of Education
more