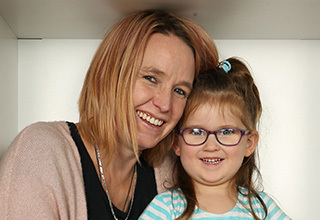 Tracy Bedford, Centre Manager
What inspired you to become an early childhood teacher?
I moved to England from Zimbabwe so that I could do a course in teaching, and I've never looked back. That was 17 years ago! I'm a qualified Montessori teacher, however I ended up pursuing a teaching career focussing on the Reggio inquiry based learning path and have ended up also completing a Diploma in Teaching and a Bachelor of Education. I have a real love for children and a passion for learning everything I can about how to best develop and help a child grow into the best person they can be.
What do you love most about what you do?
I love going above and beyond our job description to help those in need. I have such a caring nature and a need to help people. This job absolutely fulfils that.
What are three things that make your centre special?
Our community spirit, warm and welcoming environment and sense of everybody being there for each other.
What is your favourite time of the year at the centre, and why?
Matariki - Maori New Year - because we do a big hangi at the centre, all parents bring the vegetables and the centre provides the meats. Oteha Valley College comes in and performs the haka for us. Everyone comes together as a community and it's a fantastic day.
What is your ECE philosophy?
Using positive guidance to support the emotional wellbeing of the child. Sometimes a child doesn't know what to do with their feelings at such a young age, I love helping them navigate their way through these emotions and helping them develop into an emotional aware little human. Sometimes all these little kids need is a big hug.
Montessori Diploma, Diploma of Teaching, Bachelor of Education
more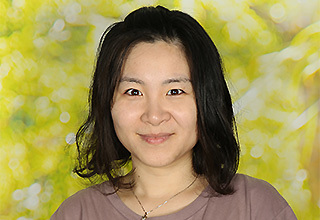 Shanshan Zhong, Head Teacher - Chicks Room
Kia ora/Ni hao,
My name is Shanshan. I come from China and have lived in New Zealand since I was 15 years old. After graduating from high school in NZ, I decided to study early childhood and become a teacher. I have worked with different age groups of children for over 10 years.  I also have a five-year-old son who ensures my life is full of fun and many surprises.  I value each child's individuality as every child is unique with different interests, backgrounds and developmental stages. I believe that quality education and care is achieved through the development of strong partnerships between home and the centre.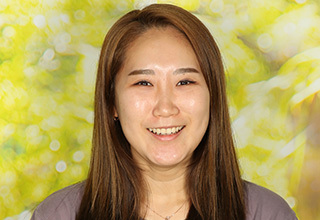 Jessie Joo, Kiwi Room
Annyong hase yo, Hi, Kia Ora Lollipops Albany Whanau and family
My name is Jessie, I studied my Bachelor of Early Childhood Education and am currently going through my registration. I was born in South Korea and came to New Zealand when I was 13 years old as an international student. I am so excited to be here, and I look for forward to getting to know both you and your child. It is going to be a time full of fun, learning and lots of adventures.
Provisionally registered teacher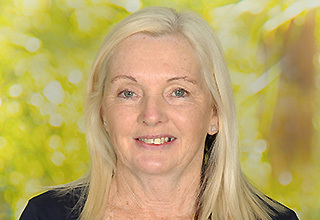 Debbie Reichert, Kiwi Room Teacher
Hi! My name is Debbie. I am originally from South Africa where I owned and ran my own early learning centres. I have five children of my own and am super lucky to have eight beautiful grandchildren, who I treasure. I have over 20 years' experience in the early learning industry and have a passion for babies and helping that transition between home and centre for new families. In my spare time I enjoy cooking and baking and spending as much time as I can with my family.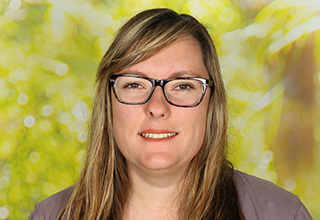 Chanel Morse–Iles, Assistant Manager/Head Teacher in Chicks Room
Kia Ora my name is Chanel,
My passion for children and their learning began when my niece and nephew were born. I studied education majoring in early childhood and have been in the industry for over six years. I strive to create a warm welcoming environment with natural resources. The children are at the heart of what I do every day, they bring as much joy to my life as I hopefully bring to theirs.
Fully registered teacher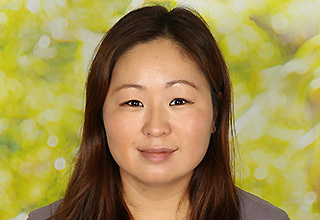 Sarana Nasantogtokh, Chicks Room Unqualified Teacher
Kia Ora my name is Sarana, I come from Mongolia and have been living in New Zealand for over 11 years. I have been working at Lollipops Albany for over four years. I strive to create an environment where children feel happy and safe around me as well as in their learning environment. My favourite part of being a teacher is being able to set up activities which will encourage the tamariki to reach their goals and develop their skills.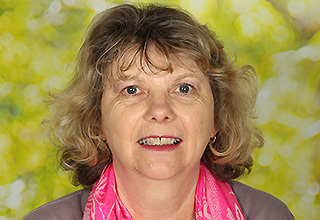 Joyce Meldrum, Chicks Room Teacher
Hi my name is Joyce. I moved to New Zealand in 1986 from Scotland with my two children. I love the New Zealand culture, country and casual life. I thoroughly enjoyed being given the opportunity to raise my children in New Zealand, and now I get to enjoy my grandchildren as well. My greatest passion in life is my family and getting to spend as much time as I possibly can with them. I have worked at Lollipops Albany for over six years and enjoy the love, fun and adventures we provide the tamariki in our care as they go along their learning journey. We have a great team environment, and we all have the best interests of the tamariki in our care at the heart of everything that we do.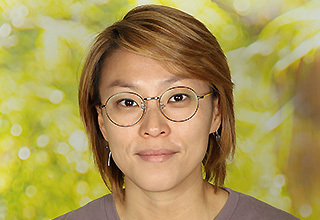 Jin Kim, Chicks Room Unqualified Teacher
Hi my name is Jin. I am originally from Korea. I have over three years experience of being a teacher but over five years experience of being a mum. I got into early childhood education because of my son. I love my job and helping the tamariki in my care make sense of this amazing world.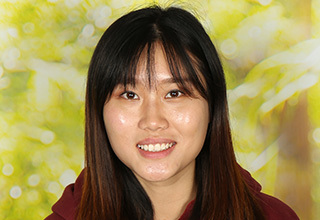 Joanne Li, Head Teacher in Pukeko Room
Kia Ora, My name is Joanne and I have been working with tamariki for over four years. I am currently working in the 3 year old room. I enjoy every aspect of teaching and have realized in my years that they can teach us as much as we teach them. This is one of my favourite things about being a teacher.
Provisionally registered teacher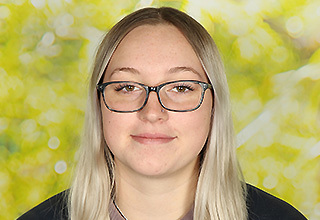 Emma Humphries, Pukeko Room Teacher
Hi, I'm Emma.  I studied at the Aston Warner Nanny Academy in 2018 and graduated with my Level 5 Diploma in Early Childhood Education. I am looking at continuing my studies and getting my Degree in Early Childhood. I am passionate about children's learning, and I believe that every child has a voice that should be heard. They are all able to make decisions for themselves and plan for their learning, with teachers like me to scaffold and guide them to reach their targets.
Diploma in Early Childhood Education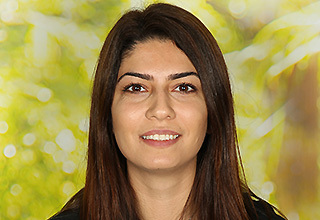 Maryam Bahrami, Pukeko Room Teacher
My name is Maryam and I am from Iran. I have been in New Zealand for over ten years. I live with my lovely daughter who is in primary school and my amazing husband. I graduated with my Diploma in Early Childhood Education in 2018. One thing I have learnt about being a mum is the importance of communication skills with children, as well as patience, understanding their needs, and even just being with them in the moment and enjoying life as much as they do. Everything is so exciting and new to them and it is a great way to see the world. I am passionate, caring, patient, loving, understanding, open minded and cooperative.
I am honoured to work at Lollipops Albany as a new teacher, where I have the privilege of getting to know the children, their parents and families.
Diploma in Early Childhood Education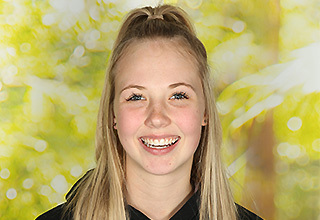 Hayley Love, Pukeko Room Teacher
Hi, I'm Hayley, I am new to early childhood education. While I was at high school, I did some Gateway experiences at early learning centres, and that's where my passion for early childhood started. I am passionate about seeing children learn and grow into their own people. I feel honoured being one of the teachers that gets to help them make sense of the world as they develop. I look forward to starting my Bachelor of Teaching (Early Childhood Education).
Tiffany Shi, Head Teacher in Tui Room
Kia Ora my name is Tiffany and I am the team leader in the Tui room at Lollipops Albany. I am a New Zealand trained, qualified and fully registered teacher with a diverse range of teaching experience in all 0-5 year ages and leadership roles. I have being in the early childhood profession for over 10 years and still love it. While my roles may have changed over my teaching career, my passion for providing excellence in quality teaching and practice has always remained constant.
I truly believe that children need to be respected and cared for with the same degree of respect that we would give to adults. Hence, I have a passion for the RIE, Reggio and Pikler philosophy and feel that providing quality care and nurture for young children is extremely important. As a teacher, I am very passionate about children's learning and providing them with experiences that will teach them skills in order to become confident, competent, and life long learners. I am also committed to empowering and supporting children and their families in the transition to school process.In my spare time I enjoy spending time with my family and friends,doing yoga and going to the gym.
Registered Teacher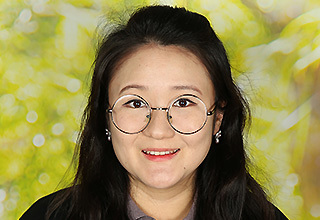 Dorothy Im, Tui Room Teacher
My name is Dorothy, I studied a bachelor of fine arts at the University of Auckland. After I graduated, I had an opportunity to teach young children in a kindergarten in Korea. After two years I moved back to New Zealand and studied my graduate diploma in early childhood education. I have been working at Lollipops Albany since 2011 and have had two children since being here. Both my children attend Lollipops Albany with me. I believe all children are unique, my teaching philosophy is to provide many opportunities within a free play environment, so children can experience and experiment through their play. Whilst doing this they are building their own knowledge of their world and realise what their strength, interests and goals are.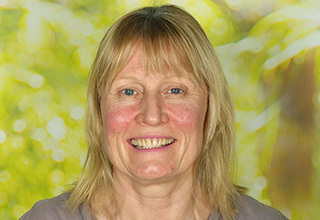 Trudy Neels, Tui Room Teacher
Kia Ora my name is Trudy, I enjoy working as part of the wonderful team at Lollipops Albany. I am primary trained  but discovered a passion for working with children under 5. I love being in the Tui room, as I feel with my primary experience, I can help prepare our tamariki for their next step of going off to school. I enjoy working with the children and their families and helping the children in our care to become confident and capable learners.
Fully registered primary trained teacher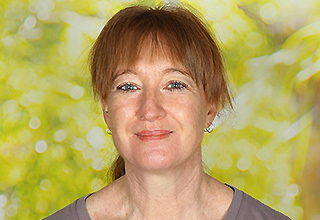 Michelle Hobson, Tui Room Teacher
Hello, Kia Ora my name is Michelle. I have two children and one grandchild. I have been working in early childhood education for over ten years, and mostly in home based education. I moved to working in an early learning centre when I completed my Bachelor of Teaching. I am passionate about child led learning and love exploring and having adventures. Aroha Nui
Bachelor of Teaching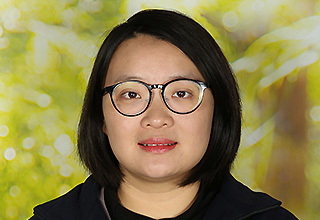 Keni Qiu, Tui Room Provisionally Registered Teacher
Hi, my name is Keni, I moved to New Zealand over three years ago with my family. I have a son, who I have had the privilege of raising with my husband and everyday watching him grow has been magical. I love to work with children, and I love to learn alongside the tamariki in our centre. I believe when children see a teacher passionate about learning, they too develop that passion and learn alongside you. I love being creative and coming up with creative ways for children to learn. I believe that children learn in many different ways, and we should adapt how we teach them to ensure we are engaging all tamariki.
Provisionally registered teacher