For early childhood learning.
Lollipops is a family-centred brand. These are high quality centres, with a natural theme. Lollipops embraces the spirit of freedom that every Kiwi child has the right to feel, our purpose-designed centres feel like the loving home our children left this morning. This is a uniquely New Zealand experience where your children blossom in partnership with our dedicated teachers, learning through Ako principles.
Find a centre
About Us
Wonder, explore, learn.
These words capture the child-led learning environment that children so love about Lollipops: a place where children learn self-empowerment, finding their own solutions through doing practical things.
Lollipops embraces the spirit of freedom that every 'kiwi kid' has the right to feel. Our family–orientated purpose designed centres feel like the loving home our children left this morning. This is a uniquely New Zealand experience where your children blossom in partnership with our dedicated teachers.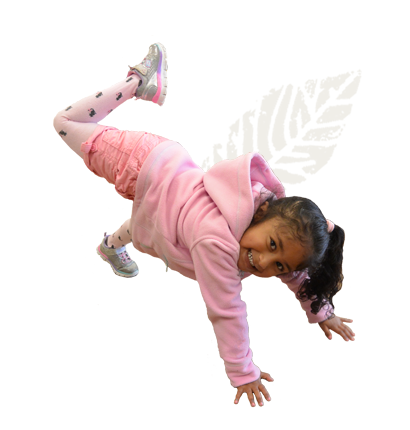 Testimonials
18 months old daughter loves Lollipops. How do I know? Because she is smiling when the lift opens in the morning, because she waves and smiles to everybody we meet in the hall, because she gives high fives, because she hugs her teacher, because I see joy on her face when I arrive in the afternoon. That is why I love Lollipops, too.  

A massive thank you to Liz and the team for organising the trip to Staglands. Olly had so much fun and told us all about the bus and the animals he saw. Debbie said the trip was well organised and Liz did a very good job running the day and making sure everyone was safe and having a good time.

Hopefully Next time I can come too.

Your induction into the centre and settling procedures have really helped, I feel I can totally trust that my baby will be cared for and happy after spending the past two weeks in the Centre doing settling visits.  I never thought they would be so happy. I feel that you understand

We enrolled our daughters, Ava (3) and Talei (0) into Greenlane Lollipops just over two years ago in and are now into our third year with Lollipops Greenlane. In February 2017, our little Ava, who had turned 5 during the Christmas break successfully graduated from Kindergarten at Lollipops and started her journey in primary school.  This was an emotional day for everyone, the team and support staff who had looked after Ava, nurturing and caring for her, bid farewell her with mixed emotions. These mixed emotions showed to us the passion, energy and commitment put into the caring of our little girl. Her farewell song and well wishes were met with sincere happiness and sadness only because they were losing not just a student but as a valued member of the Lollipops family. 

Ava's first and last day at Lollipops ended quite similarly, with tears. She arrived as a shy little 3yr old who wouldn't let mum or dad leave without tears.  By end of that first day Ava was so happy and comfortable she did not want to leave only to repeat this process for 3- 6 months.  As parents, it was heart breaking to drive off and see our little Ava peeking out the window with eyes full of tears. But what was most comforting to us was- closely behind her there was always a staff member comforting her, caring and allowing her to express herself until she was ready to settle into her day.  It was this approach that gave us great comfort and confidence in Lollipops safe learning environment and the philosophy they so professionally and loving shared with the families that enrolled. Throughout the two blessed years Ava learnt the fundamentals of social interaction among peers, grew a love for reading and numbers and more importantly Lollipops enforced our family values of obedience, commitment, love and self-worth.  The implementation of Story Park allowed us to see all these wonderful and lovely things unfold.  Thank you so much Lollipops, Rashmeek and her team especially Charlotte.

Peter and Delvene
Greenlane

The ladies at Lollipops care for my children as though they are their own. When I bring my children in every day I go away knowing they are being cared for in a loving and kind environment .My children are always happy and are eager to tell me about their day and what they have learnt. As parents we have also met life long friends with other mums, dads and staff.

As parents it is impossible for us to stop worrying about our child. But at the back of our minds we are at peace because we know C is in the good hands of teachers like you. We appreciate your time, your patience and all your hard work. Thank you for the cuddles. Thank you for understanding his body language. Thank you for the kisses that wiped away his tears. Thank you for making a difference in his life. Thank you for being there.

I can't believe my child eats so well when he is at Lollipops, he loves Ela's cooking and tells me mine isn't the same as Ela's.  You offer such a variety of healthy meals I don't need to worry!

It was such a tremendous feeling dropping our  little girl off at a safe and caring environment. Thank you all so much for what you have done for Gabby and us for the last 4.5 years.  Thank you so much.

I would like to mention that he had such a great time and lot of learning in your centre. You and your teacher's are doing great work in making centre a fun and vibrant place for all the children. Tejas has gained so much confidence and this make us all proud. Keep the good work up.

Tejas and I will surely miss you all.

I love how Tracy and Libby are with Ihaia they have so much love for him and are always bubbly.