For early childhood learning.
Lollipops is a family-centred brand. These are high quality centres, with a natural theme. Lollipops embraces the spirit of freedom that every Kiwi child has the right to feel, our purpose-designed centres feel like the loving home our children left this morning. This is a uniquely New Zealand experience where your children blossom in partnership with our dedicated teachers, learning through Ako principles.
Find a centre
About Us
Wonder, explore, learn.
These words capture the child-led learning environment that children so love about Lollipops: a place where children learn self-empowerment, finding their own solutions through doing practical things.
Lollipops embraces the spirit of freedom that every 'kiwi kid' has the right to feel. Our family–orientated purpose designed centres feel like the loving home our children left this morning. This is a uniquely New Zealand experience where your children blossom in partnership with our dedicated teachers.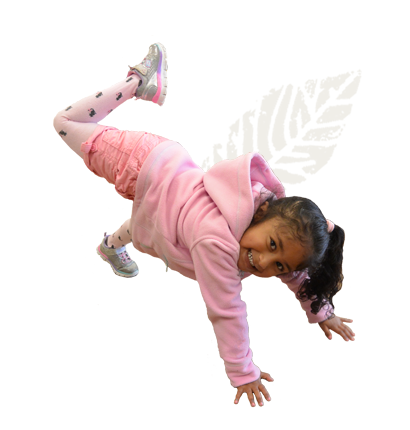 Testimonials
I love how Tracy and Libby are with Ihaia they have so much love for him and are always bubbly.

Lollipops Greenlane is one of the best decisions I have made. To call this place a day care would not be fair. This is my daughter's second home basically. She loves it. The curriculum doesn't JUST include playing outdoors on the swings, but it actually includes exciting activities. From painting to making mosaics and from play dough to baking cakes. All the teachers are amazing. They understand how hard it is for families to leave the kids at the centre and they look after the kids as their own. WE ARE ALL ONE BIG FAMILY….

Ash - Zara's Mum
Greenlane

We can't thank you enough for the love & care you have given Blake and Finley over the past 20 months. They have thrived because of you all! Thank you

Since day one the teachers have always shown such care and appreciation for the kids in their classroom.

The staff are very friendly and always available for any questions or concerns I may have.

They take their time to explain how my son is doing at day care, and we enjoy the story park stories they put together.

He has developed so quickly in the 6 months we have been taking him there and look forward to being part of the Lollipops community until he is ready for school.

Lollipops Aubrey Street has enabled my children to flourish by encouraging them, respecting them as individuals and building exceptional relationships with them. I know from the feedback and insights I get from the Kaiako that my children are nurtured here and their achievements noticed.  I feel like the centre is an extension of my family, a relationship I will miss when my youngest moves on to school.  It's always a welcoming and fun place to come as a parent, and to me this means it's a great place to come for my children.  

Astrid Haesli
Lollipops Aubrey Street

We have enrolled our daughter Aroha in Lollipops since she was 1 year old. We have examined approximately 4-5 day care centres in Pukekohe but we finally choose Lollipops as we heard from our friends that the staff here are really welcoming nature and experienced. When we sat the appointment and went there we received a very pleasant welcome from the director, Abashia and her staff. She is very kind, understanding, experienced and professional. She answered all of our questions and assured us that our baby would do great and we could call her anytime to check how she is doing.

After the enrolment, for a few weeks it was uneasy and daunting for me to leaving Aroha but was rest assured that my baby was in the best capable care. I truly appreciated the effort they all made to settle her in the first few weeks and I noticed whenever I went to pick her up I  always seen her cuddled and snuggled with one of the teachers,

Since then Aroha has grown confidence. She made a good connection with her teachers. One of the key tools which helped us watch Aroha progressing was the regular updates on Story park. We are really happy with her development and the skills she has developed from the past 1 and a half years. We are proud that we  have made a good decision by enrolling Aroha in Lollipops.

I would happily recommend Lollipops to anyone who is looking for a safe , nurturing and friendly environment for their kids.

Little World is different to the other preschools, different in the sense of support that they provide to the children to settle in, learn and explore. The environment is always welcoming, caring and loving. They are based on the building of relationships with each and every child and all the staff are thoughtful and caring when it comes to looking after the children. So, in short I would say that Little World is the best place for little kids and I am glad that I made the right choice and would definitely recommend it to my friends. Thanks a lot for all the support provided to N in settling in.

I'm so pleased that we found Lollipops Hazeldean when we were looking for a day care for Archer. Being new to Christchurch the team were so welcoming and friendly and helped us all settle into our new home and routine quickly. We loved that the children slept outside on the deck and noticed very quickly, how much healthier Archer was because of this!

Archer adores his teachers, the time they spend with him extending on his interests has really seen him grow and continue to be challenged. We know he is happy, learning, eating better than he ever eats at home and having a great day, every day with his friends.

We would like to express a HUGE thank you for all your hard work. We cannot tell you enough just how grateful and happy we were to leave Rares in your care. We know every first time parent would probably feel the same but you are such an amazing team of teachers and it shows.

Thank you

Rares, Iuliana and Dragos Florea


The Lollipops North Harbour Team have cared for my daughter since she was seven months old. During her time her at Lollipops North Harbour she has grown into a confident two year old.

She loves her time at Kiwis and often does not want to leave at the end of the day. I know she is in caring and kind hands when I leave her at Lollipops.