For early childhood learning.
Lollipops is a family-centred brand. These are high quality centres, with a natural theme. Lollipops embraces the spirit of freedom that every Kiwi child has the right to feel, our purpose-designed centres feel like the loving home our children left this morning. This is a uniquely New Zealand experience where your children blossom in partnership with our dedicated teachers, learning through Ako principles.
Find a centre
About Us
Wonder, explore, learn.
These words capture the child-led learning environment that children so love about Lollipops: a place where children learn self-empowerment, finding their own solutions through doing practical things.
Lollipops embraces the spirit of freedom that every 'kiwi kid' has the right to feel. Our family–orientated purpose designed centres feel like the loving home our children left this morning. This is a uniquely New Zealand experience where your children blossom in partnership with our dedicated teachers.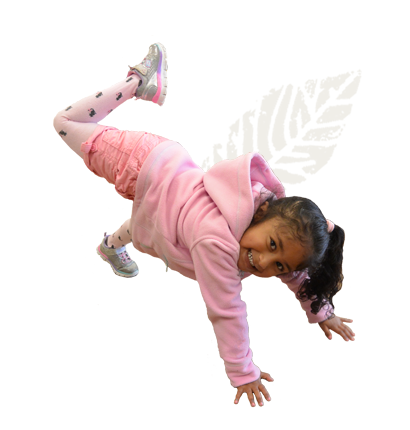 Testimonials
Lollipops Greenlane is a great centre for our 3 boys. The teachers always make an effort to keep us informed of their learnings. Storypark has been a great addition to keeping us informed. The children are always happy and love their teachers. The environment is safe and caters to their interests and learning needs. Thanks so much for loving our boys as much as we do.

I can't believe my child eats so well when he is at Lollipops, he loves Ela's cooking and tells me mine isn't the same as Ela's.  You offer such a variety of healthy meals I don't need to worry!

My daughter Leah started at Lollipops Newton Road in May this year and has been so happy ever since.

All her initial visits went without a hitch and she was ready to say goodbye well before the time agreed upon.

Her social and communication skills have improved greatly and she comes home every day happy, contented and is always excited to talk about what she did that day.

I believe this is down to the dedication of Supriya and her team who put great effort into the planning of activities and tools needed for the toddlers' learning. Each week there is something new introduced and the centre often embarks on excursions which are hugely beneficial.

On the rare occasion where I have observed Leah to be upset when picking her up, the staff are genuinely caring and attentive to her needs and I have seen this same attitude and patience demonstrated with other children as well.

We have full faith Leah will continue to thrive at Lollipops Newton Road and commend the team for creating such a lovely environment for children to grow and develop.

We would like to express a HUGE thank you for all your hard work. We cannot tell you enough just how grateful and happy we were to leave Rares in your care. We know every first time parent would probably feel the same but you are such an amazing team of teachers and it shows.

Thank you

Rares, Iuliana and Dragos Florea


Shakira had a great start on her first day at primary school yesterday without an orientation! Huge thank you to Sangetta and her team for being part of Shakira's learning journey.

Shakira have develop her social skills, independence, speech and learning to share with the other kids at this centre.

Being a busy parent is important to choose a daycare that will make a big impact on your kids learning journey and I will highly recommend lollipop Central Park to any of my friends n work mates.

once again Shakira will be missing her friends and the lollipop Central Park team!!

Thank you Sangetta!!!

Luke joined Lollipops Greenlane shortly after his first birthday and we can truly say that this has become his home away from home.

All the teachers have treated him with best care and I can leave him there every day with confidence knowing that he is loved and well looked after.

He has grown in leaps and bounds becoming a confident little 2-year-old boy.

Thank you to all at Lollipops Greenlane who fill his days with fun and laughter and wipe away his tears when I am unable to do so.

I first visited Lollipops St Lukes in the early stages of my pregnancy in 2011 to see what it was like before enrolling my child.

I was welcomed into a warm, friendly and bright centre. The baby room was clean and warm and every person in the room was engaged with a child.

As a nervous first-time parent this put me at ease straight away.

I enrolled my son and he has attended full-time since the age of 11 months

In every stage of his learning journey he has been lucky enough to have excellent teachers. I can say this honestly and without exception. In a few months, he leaves for Primary school and we are confident he will be very school ready. The support I have received from the teachers has also been very meaningful and I have formed some great friendships within the centre.

My baby daughter also now attends the centre and has settled well. The Centre Director Catherine, and my daughters' teachers in the Pariko Room have been very accommodating to us and welcome my lunchtime visits to breastfeed my baby. They even provided a chair for me to feed her in the nursery for morning drop off 😊

The centre encourages a feeling of belonging and the atmosphere is relaxed and intellectually stimulating for the children. The teachers are kind and loving.

The staff know my children well and speak freely and honestly if there are any issues or concerns and I know I can do the same.

I will be very sad to leave Lollipops Educare St Luke's when the day comes. They are a huge part of our daily lives as both my husband and I work full-time.

I would recommend the centre to anyone who is considering placing their child in day-care.

Lollipops Greenlane is one of the best decisions I have made. To call this place a day care would not be fair. This is my daughter's second home basically. She loves it. The curriculum doesn't JUST include playing outdoors on the swings, but it actually includes exciting activities. From painting to making mosaics and from play dough to baking cakes. All the teachers are amazing. They understand how hard it is for families to leave the kids at the centre and they look after the kids as their own. WE ARE ALL ONE BIG FAMILY….

Ash - Zara's Mum
Greenlane

To All the teachers at Lollipops- we are happy that DeAndre got a chance to spend time in the best preschool we have ever seen! Your school is top class and the teachers provide excellent care for our children! Deandre will leave your school with only happy memories and we will never forget the amazing experience we had at your centre! You centre is a parents dream come true! Thank you for giving Deandre the best learning, fun and care! We will miss all of you dearly! Keep up your amazing work, we wish you all the best!

I was so pleased to see the wonderful display of Makaton at daycare that Jo had constructed.

Sophia has been learning Makaton as a way of communicating for 2 years now due to a delay in her speech language development and we have found it so helpful for her and us.

Embracing Makaton at daycare is so inclusive, as a mum that initiative from Sophia's teachers is just so wonderful to see.

It is also a useful skill for the teachers and other children to learn.

Thank you Jo!!