For early childhood learning.
Lollipops is a family-centred brand. These are high quality centres, with a natural theme. Lollipops embraces the spirit of freedom that every Kiwi child has the right to feel, our purpose-designed centres feel like the loving home our children left this morning. This is a uniquely New Zealand experience where your children blossom in partnership with our dedicated teachers, learning through Ako principles.
Find a centre
About Us
Wonder, explore, learn.
These words capture the child-led learning environment that children so love about Lollipops: a place where children learn self-empowerment, finding their own solutions through doing practical things.
Lollipops embraces the spirit of freedom that every 'kiwi kid' has the right to feel. Our family–orientated purpose designed centres feel like the loving home our children left this morning. This is a uniquely New Zealand experience where your children blossom in partnership with our dedicated teachers.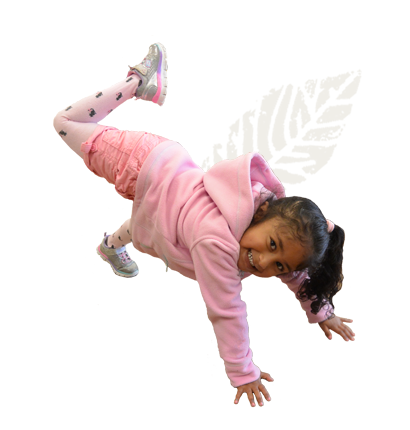 Testimonials
Thank you for everything you as teachers have done for Maiah during her time at your centre. She had so much fun and has gone off to school thriving.    Kerin

I tell everyone about how wonderful your centre is – I feel Jackson is so safe here and always happy when I collect him 

18 months old daughter loves Lollipops. How do I know? Because she is smiling when the lift opens in the morning, because she waves and smiles to everybody we meet in the hall, because she gives high fives, because she hugs her teacher, because I see joy on her face when I arrive in the afternoon. That is why I love Lollipops, too.  

We enrolled our daughters, Ava (3) and Talei (0) into Greenlane Lollipops just over two years ago in and are now into our third year with Lollipops Greenlane. In February 2017, our little Ava, who had turned 5 during the Christmas break successfully graduated from Kindergarten at Lollipops and started her journey in primary school.  This was an emotional day for everyone, the team and support staff who had looked after Ava, nurturing and caring for her, bid farewell her with mixed emotions. These mixed emotions showed to us the passion, energy and commitment put into the caring of our little girl. Her farewell song and well wishes were met with sincere happiness and sadness only because they were losing not just a student but as a valued member of the Lollipops family. 

Ava's first and last day at Lollipops ended quite similarly, with tears. She arrived as a shy little 3yr old who wouldn't let mum or dad leave without tears.  By end of that first day Ava was so happy and comfortable she did not want to leave only to repeat this process for 3- 6 months.  As parents, it was heart breaking to drive off and see our little Ava peeking out the window with eyes full of tears. But what was most comforting to us was- closely behind her there was always a staff member comforting her, caring and allowing her to express herself until she was ready to settle into her day.  It was this approach that gave us great comfort and confidence in Lollipops safe learning environment and the philosophy they so professionally and loving shared with the families that enrolled. Throughout the two blessed years Ava learnt the fundamentals of social interaction among peers, grew a love for reading and numbers and more importantly Lollipops enforced our family values of obedience, commitment, love and self-worth.  The implementation of Story Park allowed us to see all these wonderful and lovely things unfold.  Thank you so much Lollipops, Rashmeek and her team especially Charlotte.

Peter and Delvene
Greenlane

Lollipops is an inviting and inclusive community of teachers, children and whanau, where all children are valued as individuals and treated as such. We have loved the strong home/school connection where the teachers have worked with us to provide consistent care and gone above and beyond with creative solutions to meet the needs and goals of our son. 

Sammy loves going to Lollipops North Harbour. The Staff are very friendly and always greet us with a warm smile. It is a great feeling knowing your child is in a safe, nurturing and fun environment when you have to leave to go off for work everyday.

Lollipops on Ruapehu Drive has provided excellent education and care for both of our daughters since they were seven months old. The educators at Lollipops are lovely, warm and caring who build strong supportive bonds with the children. The kids are always happy, relaxed and confident to approach their teachers with stories, questions or just for a cuddle. Our eldest daughter has now moved on to school and Lollipops has provided her with such good preparation that the transition has been seamless. Our youngest daughter loves it so much there that it often takes a good half an hour just to convince her to leave at the end of the day.

Nappies and nutritious food provided throughout the day is great. Lollipops also take the time to investigate and implement extracurricular activities for the kids such as swimming lessons, bush walks, football lessons, and trips out of town such as to the Wellington Zoo. Nothing is ever too much trouble and the teachers are always available to talk about the kids' day. They also make good use of Storypark, an online journal of our child's activities which is lovely to see pop up at work.

We would happily recommend Lollipops on Ruapehu Drive to any parent and will be sad to leave this community when both our daughters are at school.

Our son went right through the Lollipops Hazeldean classes (from 6 months old and is now at school) and our daughter has done the same (and is now in the prep room).

We would highly recommended this fantastic preschool as the teaching staff and management/admin are very friendly, skilled, and supportive, and have helped immeasurably in shaping the lives of our children.

Also with delicious and nutritious meals provided and the ability to adjust hours to suit makes it so convenient. We never considered another preschool option, and have never changed our mind that Lollipops Hazeldean is the best place for us and our children!

Nathan and Dawn Fletcher
Hazeldean

Archie loves going to Lollipops Hazledean early learning centre. From the start they made the transition smooth and seamless. Every day that I drop him off he is so excited to go and see his teachers and friends. The teachers make him feel so welcome and really put alot extra into making his day enjoyable. I cannot recommend this centre enough, and I know Archie agrees!

Mark, Chloe and Archie
Hazeldean

My husband and I have been very happy with the standards of care and have never had any concerns about leaving our son (&daughter downstairs) in their capable hands. Both teams go the extra mile and look to actively engage the children on many levels, for example the Xmas fashion shows, gardening, waterplay. Our son has thrived under the care of Sunita's team and through their commitment to learning he has developed more rounded interests ie drawing and writing not just cars and activity. Similarly our daughter is happy under Janelle and her teams care and love, and has honestly never fretted at being left in the loving embrace. There is evidence all around that the centre's child-centric approach is more than a value written on paper.

Teachers - The teachers are excellent and have been very supportive of us as parents, discussing any concerns we may have and more than willing to address areas we have raised as important to us. The use of both story park and written communications help us feel engaged and a part of our children's day and learning. The staff: child ratios are excellent and as mentioned previously there is a real feeling of affinity and connection between the children and the teachers.

Sunita and George. George is the friendly face who greets us and takes an interest in our family. He has dealt with any queries or changes efficiently and has been very accommodating of schedule changes. He runs a clean, well maintained, friendly warm centre which is a home away from home for our children. Sunita likewise is a happy bubbly presence in the centre who seems to get the best out of both her colleagues and the children, if the plays and mothers day events are examples. Sunita is knowledgeable and experienced which shows in the regular changes in the activities and experiences available to the children. Janelle is equally skilled and loving.

Thanks for being our "day parents" and for taking such excellent care of our babies.

A massive thank you to Liz and the team for organising the trip to Staglands. Olly had so much fun and told us all about the bus and the animals he saw. Debbie said the trip was well organised and Liz did a very good job running the day and making sure everyone was safe and having a good time.

Hopefully Next time I can come too.