About Us
Wonder, explore, learn.
These words capture the child-led learning environment that children so love about Lollipops: a place where children learn self-empowerment, finding their own solutions through doing practical things.
Lollipops embraces the spirit of freedom that every 'kiwi kid' has the right to feel. Our family–orientated purpose designed centres feel like the loving home our children left this morning. This is a uniquely New Zealand experience where your children blossom in partnership with our dedicated teachers.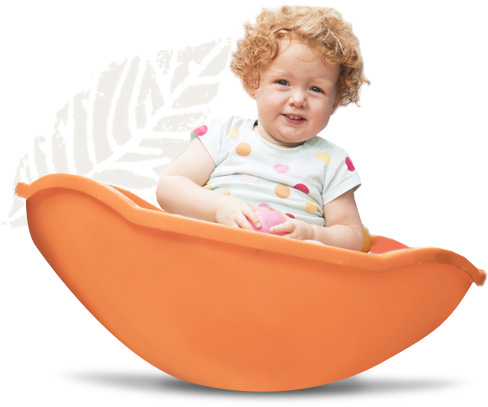 Whats New
More articles coming soon.
Please check back later.
Testimonials
I have a high health needs child and Kids Inn Fantails have gone above and beyond to not only keep her safe (no hospital trips related to daycare this year!) but to include her!

They can alter the activities to keep things safe for everyone. Seeing her face the first time she was able to help make and then eat something not made at home was delightful.

I continue to recommend Lollipops North Harbour to anyone I hear looking for a family environment for their littlies!

We enrolled at Lollipops Hastings in 2013 when Stella was 3 months old. Words cannot express how grateful our family is for each and every one of the amazing Lollipops early childhood teachers and staff who have shared in our lives. At times, in Stella's life so far, when all around us is chaos and changeable the one constant has been Lollipops; our second home.  Warmest regards, Josie and Stella Morris.

When it was time to return to work after the birth of our first child, I was apprehensive about choosing a child care centre. From my first visit to Coatesville Learning Centre, I was impressed by the genuine care shown by the staff and teachers. Since attending, our daughter has grown in confidence and at the end of each day she is eager to tell us about the activities she has taken part in.

Parents are kept well informed about their children's progress and the lines of communication are always open. It's wonderful dropping a happy child off in the morning, knowing that they will be nurtured in every way. The large open playground is a huge bonus! Thank you Coatesville Learning Centre for giving our daughter a great start to her early education. 

Thanks Peta, to you, Sue, and the staff. You have all been of enormous support to our family, and especially to me during the time Kate was away, of which I can't thank you enough. Your teaching and culture that you instilled into Grace, and James for the time he spent with you, has been fantastic.  Kate and I couldn't have asked for a better start to life for Grace which has definitely given her the tools to succeed going forward into school and later.

We are going to miss the outgoing personalities and those positive smiles we always received from you all when it was time for drop off, especially needed when I'd been up all night with a sick or unsettled child, it just seemed to make mine and Kate's day.

Sammy loves going to Lollipops North Harbour. The Staff are very friendly and always greet us with a warm smile. It is a great feeling knowing your child is in a safe, nurturing and fun environment when you have to leave to go off for work everyday.

My first child started at Lollipops Greenlane when he was 13 weeks old, and my daughter started at 6 months. Both were welcomed into the day care with genuine love and care, and all the teachers were endlessly accommodating for me. At times, I was jealous of the love between my children and their caregiver, but I know it was the best thing for my children to have those strong bonds at home and at day care. I am fully grateful that the teachers give all of themselves to each and every child. This is wonderful place, that strives to teach and develop its children constantly, with new and creative activities introduced frequently.

To all amazing teachers at Lollipops- I would like to thank you all for looking after Natalya since she was 7 months old. You guys did such a great job guiding and teaching her over the years. She achieved a lot already and started school this week and I truly believe that you helped her build confidence and passion for learning and people and life. I could not imagine her spending the last four years in another place. This centre is by far one of the best ones. Thank you once again

To all teachers at Lollipops- My daughter Ashley has been attending Lollipops since she was 14 months old and she will be 5 years old soon. As a parent of Ashley, we'd like to take this opportunity to thank you for the excellent achievements and learning you have imparted to my daughters progress. Thank you so much for being there for Ashley, teaching her and loving her. You help and guide my daughter every single day in building the foundation of her knowledge. It is nice to feel so confident and safe knowing she is in your care and you are the reasons behind these wonderful achievements. We will miss you more than you know. Thanks for everything

Lollipops Greenlane is one of the best decisions I have made. To call this place a day care would not be fair. This is my daughter's second home basically. She loves it. The curriculum doesn't JUST include playing outdoors on the swings, but it actually includes exciting activities. From painting to making mosaics and from play dough to baking cakes. All the teachers are amazing. They understand how hard it is for families to leave the kids at the centre and they look after the kids as their own. WE ARE ALL ONE BIG FAMILY….

Ash - Zara's Mum
Greenlane

Apologies for the late comment regarding mothers day but I wanted to say a huge thank you! It was my third mothers day celebrated at the centre and the staff and children always put in an amazing effort, this year was fantastic! The picture wall was a huge highlight :)

A huge congratulations to deandra also. Charlotte and I will miss you SO much but we cannot wait to see your inevitably gorgeous bundle of joy xx

Mellisa and Nathan Belleville (Charlot and Connor's Parents)