For early childhood learning.
Lollipops is a family-centred brand. These are high quality centres, with a natural theme. Lollipops embraces the spirit of freedom that every Kiwi child has the right to feel, our purpose-designed centres feel like the loving home our children left this morning. This is a uniquely New Zealand experience where your children blossom in partnership with our dedicated teachers, learning through Ako principles.
Find a centre
About Us
Wonder, explore, learn.
These words capture the child-led learning environment that children so love about Lollipops: a place where children learn self-empowerment, finding their own solutions through doing practical things.
Lollipops embraces the spirit of freedom that every 'kiwi kid' has the right to feel. Our family–orientated purpose designed centres feel like the loving home our children left this morning. This is a uniquely New Zealand experience where your children blossom in partnership with our dedicated teachers.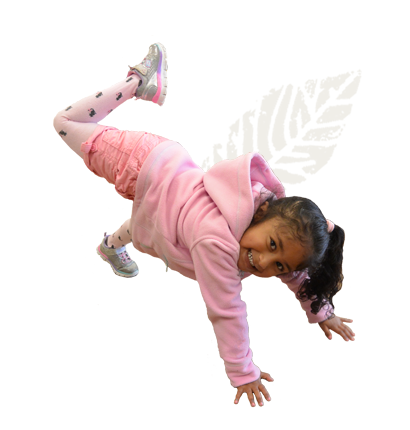 Testimonials
Our daughter had been attending Lollipops Greenlane for the past three years. My previous occupation was an early childhood teacher, therefore I had experience of what to look for in a centre. Lollipops Greenlane was the one that ticked all the boxes. The teachers and staff were like family to us from day one! Not only were the needs of our daughter met, but we were made to feel welcome and valued.

The teachers and staff ensure that the children's learning and development on daily basis is fun and progressive. We know our child is getting the best care and educational experiences, in preparation for school and the wider world.

We have recommended Lollipops Greenlane to many other families, and will continue to do so.

The teachers and staff do an amazing job. Thank you for ensuring that our children get the best possible start!

Jayne and Lisa - Harper's Mummies
Greenlane

Lollipops Aubrey Street has enabled my children to flourish by encouraging them, respecting them as individuals and building exceptional relationships with them. I know from the feedback and insights I get from the Kaiako that my children are nurtured here and their achievements noticed.  I feel like the centre is an extension of my family, a relationship I will miss when my youngest moves on to school.  It's always a welcoming and fun place to come as a parent, and to me this means it's a great place to come for my children.  

Astrid Haesli
Lollipops Aubrey Street

As parents it is impossible for us to stop worrying about our child. But at the back of our minds we are at peace because we know C is in the good hands of teachers like you. We appreciate your time, your patience and all your hard work. Thank you for the cuddles. Thank you for understanding his body language. Thank you for the kisses that wiped away his tears. Thank you for making a difference in his life. Thank you for being there.

Sue, ever since day one you have always been so polite and positive, always sharing how my child has interacted with others what he does on a day to day basis. Every morning and afternoon you are so churpee it's great.

I just wanted to thank you and the teachers so much for all your help with Bethany and Daycare. You all are so wonderful and attentive. She has grown leaps and bounds just from being there with you all in the past year. She is with her Dad these holidays and they have gone away on a trip so sadly she won't be in for her last day to say bye to her friends and everyone. I will definitely pop in myself when I can to thank everyone. I will be back at work September and for sure will be putting Baby Heaven in with you all. Her account has be paid up to day just done had now. Thank you again for all your help and hard work with her. xox God Bless.

The Lollipops North Harbour Team have cared for my daughter since she was seven months old. During her time her at Lollipops North Harbour she has grown into a confident two year old.

She loves her time at Kiwis and often does not want to leave at the end of the day. I know she is in caring and kind hands when I leave her at Lollipops.

To the teachers in the Rising 5's and all the teachers throughout the centre who have supported Braden.  Thank you for all your hard work.  It has been a fun and also challenging journey and we will miss you all.  Braden would not have come as far as he has without the work you have put in, Lollipops Hastings.

Thank you very much for everything you've done for us, especially for Milla. It's been a great journey with you Milla has grown into a very confident and happy girl. Wish you all the very best, with Love Milla and Irena.

Our daughter has thrived in the nurturing environment created by the wonderful team at Lollipops Patten Street.

I have a high health needs child and Kids Inn Fantails have gone above and beyond to not only keep her safe (no hospital trips related to daycare this year!) but to include her!

They can alter the activities to keep things safe for everyone. Seeing her face the first time she was able to help make and then eat something not made at home was delightful.

I continue to recommend Lollipops North Harbour to anyone I hear looking for a family environment for their littlies!

The teachers are amazing with my child and what a great location.