Supriya Sharma, Centre Manager
What inspired you to work in ECE?  
Enthusiasm and passion drive me to unlock every child's door to learning.
How long have you been working in this sector?
I am a long-time member of the Lollipops family and joined Newton's team in March 2017. I am from India and have been living in Auckland since 2010. I bring with me a wealth of experience in early childhood education. I've also taught Science at primary level.
What do you love most about what you do?
I like to recognise and respect children's learning in social/cultural contexts (especially the home) which helps to impart quality learning outcomes. I believe that every child walks in with a unique personality and learning style and teachers must respect these differences and work with each child's style. My dedication, patience and great sense of humour combine to provide children with an open and exciting learning atmosphere ensuring they become confident, lifelong learners. 
What is your favourite time of the year at the centre?
I especially love early January and February, when we have many new families coming and transitioning into this new world. It gives me huge pleasure to help families with this process as this time gives us opportunities to understand parents' hopes and aspirations and together as a team we can plan the learning outcomes for each child.
What do you do with yourself when you are not working? 
I have a 16 year old daughter, so I love to spend time with her when I am not working. Also, I like to watch TV.
Fully Registered ECE Teacher, currently completing Post-graduate Diploma in Management and Leadership
more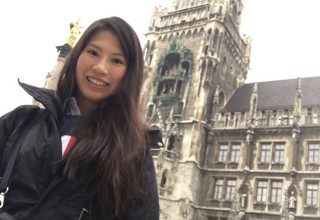 Candy, Preschool Head Teacher
Kia Ora, my name is Candy. I am originally from Taipei, Taiwan and have been living in Auckland, New Zealand since 2007. My passion is working alongside children and watching them grow and develop into their own person. I am most interested in promoting and guiding communication and social skills in an environment that encourages children to be confident and competent learners.
In my own time, I enjoy going on road trips, travelling, reading, shopping, cooking, and baking.
Bachelor of Teaching (specialising in Early Childhood Education)