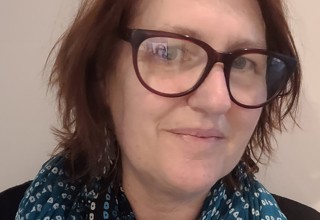 Karyn Wilcox , Centre Manager
What inspired you to become an early childhood teacher?
I love to be creative and saw ECE (back in 1986) as a way that was rewarding but also a way to be creative, expressive and hands on.
How long have you been working in this sector? 35years

What do you love most about what you do?
Seeing the joy in our tamariki when they conquer a challenge, seeing those moments of shared interactions and the way in which they will fully immerse themselves in play.

What are three things that make your centre special?
Central to everything, set within the buzz of the city. Open spacious outdoor space, kaiako who value tamariki and whanau relationships.

What is your favourite time of the year at the centre, and why?
Autumn, it's a beautiful time of year where nature shows us that there is beauty in change and transformation. It's a time that signals coming together, creating warm cosy and welcoming spaces.

What is your philosophy in regards to ECE?
My philosophy in life is kindness, this and my belief that relationships are the foundations to everything. When relationships are strong and reciprocal, then trust, security and a sense of wellbeing promote engaged play and learning. Creating connections and harmony within the centre community. Connecting with nature, treading lightly on God earth and using recycled open ended loose parts for play encourages imaginations, inquisitiveness and curiosity in the hope that "competent and confident learners and communicators, healthy in mind, body and spirit."

What relevant qualifications do you have? ECE qualifications, 1st Aid, Triple P facilitator,
more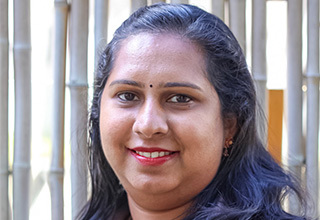 Ninu George, Head Teacher Babies Room
Kia ora, I'm Ninu George, the team leader in the Babies Room. I am from India and have been living in New Zealand since 2011. I was a secondary school teacher back home and decided to pursue my career as an early childhood educator in New Zealand.
I've always been passionate about understanding the aspirations of young children and addressing their needs and the way they learn to accomplish their goals. My four years of experience in the field has provided me with abundant professional knowledge and awareness of how children learn and develop through uninterrupted exploration and play. I am always keen on building relationships with the families and working with them to extend their child's knowledge and development.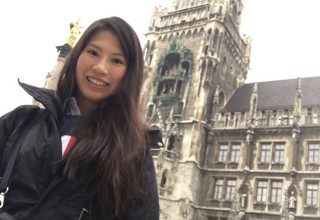 Candy, Preschool Head Teacher
Kia Ora, my name is Candy. I am originally from Taipei, Taiwan and have been living in Auckland, New Zealand since 2007. My passion is working alongside children and watching them grow and develop into their own person. I am most interested in promoting and guiding communication and social skills in an environment that encourages children to be confident and competent learners.
In my own time, I enjoy going on road trips, travelling, reading, shopping, cooking, and baking.
Bachelor of Teaching (specialising in Early Childhood Education)