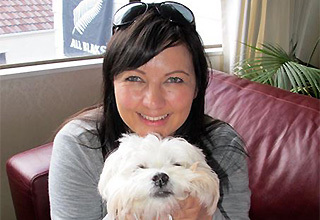 Trudy Schollum, Centre Manager
What inspires you on a daily basis?
No day is ever the same, every day is a different challenge, we are rewarded daily by seeing children develop, grow, succeed and enjoy. Every day I laugh at something, an idea, their play, questions. I currently love being part of my community and the connections with families, the local schools, being able to go to the park and see past and present people from Lollipops Green Bay.
What do you love most about what you do?
That every day is different, different challenges, new understandings, and ever evolving and developing philosophy and understanding of what it means to teach. My day is full of smiles, laughter and love.
What makes Lollipops Green Bay special?
We sit in a small tight-knit community within the metropolis that is Auckland – our connections are not lost when children move onto school. We are surrounded by nature, we sit on Motu Moana campgrounds which is full of trees and by the sea. It's a little natural sanctuary! We are an experienced consistent team that enjoys working together and we share similar views and visions for our centre.
What is your favourite time of the year at the centre?
I LOVE all the magical times of the year like Easter and Christmas – the times where children have an unwavering belief of something that is so exciting. I also love summer and being outside, digging in the sandpit, reading books under a tree.
Diploma of Teaching in ECE
more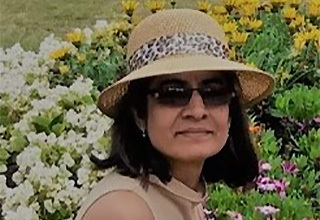 Diana Gomes, Team Leader Pohutukawa Room
My name is Diana Gomes.  I have been in the Education sector as a Teacher -Aide since 2001 and have been an Early Childhood Educator since 2008. I have always been passionate about working with preschoolers. I feel very privileged with the opportunity to shape our future generations by teaching them not only academically but holistically too. I hope to help them make new discoveries and develop a love for learning. I value the child's right to a fair and equitable environment where they are seen as an individual. My goal as a teacher is to provide children with a rich environment where they feel safe to explore, initiate learning, and feel free to express themselves.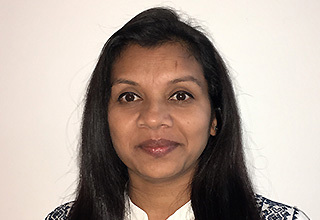 Ulka Joshi, Team Leader Koru Room
I am Ulka Joshi. My family includes my husband and two lovely daughters. I graduated in 2010 from the University of Auckland with an early childhood Graduate Diploma and have been working with Green Bay Early Childhood Centre since March 2016. I am passionate about providing quality early childhood education to children, parents and families.
My focus as head teacher is to maximise the collaborative relationships with parents, Whanau and caregivers to ensure the best possible outcomes for their children.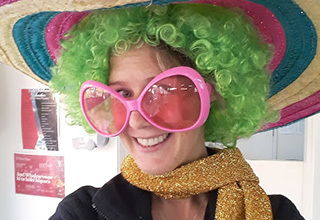 Sarah Middleton, Team Leader Kowhai Room
Kia Ora children and whanau, my name is Sarah Middleton and I am excited and thankful to be part of Lollipops Green Bay community. I have always enjoyed being around children as they are constantly surprising and amazing me with the things they can say, do, create and understand, and how fast their knowledge and skills can grow.
I completed the Graduate Diploma of Teaching in Early Childhood Education in 2008 and am glad to continue to expand my knowledge of children and teaching through growing relationships with our tamariki and my colleagues. Through my interests in food, dancing, music, exercise and the outdoors, I hope to offer another plate of knowledge to support the growth interests of our tamariki.