Our Story
We support under two and over two children to engage in learning with responsive teachers in a free play environment.  Children are encouraged to freely explore and engage in activities and the environment that is intentionally set to support learning.  We offer spontaneous mat/group times that are based on children's interests which supports specific identified learning.  Children are encouraged to be independent learners with freedom of movement between both the Teina (under two) and Tuakana (over two) spaces.  Leadership is supported as older children have opportunities to care for and support younger children.  Children are intentionally taught social skills such as sharing, turn taking, listening, helping, showing empathy, communicating, negotiating and articulating their points of view. The environment is set up to promote a welcoming and comfortable learning environment where whanau, children, and teachers feel a strong sense of belonging and respect for one another; Where children develop a strong sense of who they are, and each child's individual culture and sense of self is nurtured and celebrated.
Where learning comes naturally
ERO Report
The Education Review Office (ERO) is the New Zealand government department that evaluates and reports on the education and care of students in schools and early childhood services. ERO's reports are used by parents, teachers, early childhood education managers, school principals and trustees, and by government policy makers.
Early childhood services are reviewed on average once every three years. Reviews will be more frequent where the performance of a school or centre is poor and there are risks to the education and safety of the students, or less frequent where a school has a stable reporting history and demonstrates good self-review processes and use of its assessment information.
You can read our centre's ERO review here.
Centre Information
Centre Hours:
Monday to Friday: 6:45 am – 5:30 pm
Half Days/Full Days
Saturday, Sunday & Public Holiday: Closed
Licence:
70 children
Ages Catered For:
0 Months – 5 Years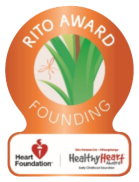 Most of the Teachers are friendly and sociable.  My daughter has really taken to a couple in particular.  The food the children are given always looks really yummy and nutritious.  During the summer the centre has good 'sun-safe' practices.    There are lots of opportunities to get involved as a parent and regular events for the whole whanau to attend.

Storypark took me a while to work it out.  The girls put photos up so I feel part of some of her events.  It is great.  Thank you

My children have been brought up by Leaps and Bounds (formerly Wrinkles).  For the last 10 years at least one of my children have been in their care. The Management and Staff are fantastic! The Centre has succeeded in creating a very friendly "family" environment.  The Staff are always trying to meet all children's specific needs.  Always involving the parents and asking for feedback.  10/10