Rebecca McLachlan , Centre Manager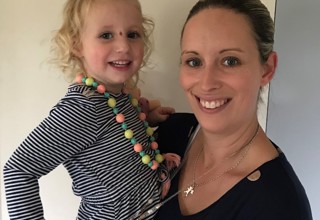 Amanda, Teacher
Bachelor of Teaching - Full 311559
Kia ōra tatou
Ko Amanda toku ingoa
Kei Waikanae Beach ahau e noho ana
Nō Kapiti ahau
Ko tōku tahi tamaiti, Ko Evie ahau.
Tena kotou katoa
Hi my name is Amanda and I'm a teacher in the preschool. I'm also a pedagogical leader which means I help develop how we use and practice the principles of Te Whariki (ECE curriculum) in the preschool (3-5 years), with the support of the other teachers. I grew up on the Kapiti coast, and now live in Waikanae Beach with my husband, our daughter Evie, 2 dogs and a cat. I studied in Wellington at Victoria University and I have now been teaching and involved in leadership roles for over ten years.  I love watching children grow and develop and being in the preschool gives me the opportunity to see children progress through the centre. I love helping them prepare them for their future! I enjoy making the most of my family time in the weekends. In the summer time you will find us at the beach, and winter hitting the snow.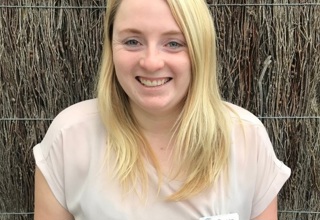 Becca, Teacher
Bachelor of Teaching - Provisional 359649
Kia ora Koutou
Ko Becca toku ingoa
Kei Kāpiti ahau, e noho ana
No Ingarangi (Portsmouth, England) ahau
Tena kotou katoa
Hi Everyone, my name is Becca, I am a teacher in the under 3's I have spent time in the fantail and the kiwi rooms. I am also the pedagogical leader for the under 3's, which means I get to develop how we practice the principles of Te whariki (ECE curriculum) in the unders' classrooms (0-3 years) with the support of the other teachers. I have been working with the 0-3 age group for over 5 years, graduating with my Bachelor of Teaching in 2016. As a teacher of our youngest tamariki, I believe in nurturing a child's individuality and encouraging them to learn in a way which they enjoy. I believe that relationships are at the heart of learning and feel that it is important for the child to be comfortable, settled and have a place of belonging. I was born in Portsmouth, England and moved to New Zealand with my whanau in 2005. I now live on the Kapiti coast, where I live with my husband and our BIG dogs. I spend most of my free time catching up with family and friends as whanau is very important to me.

Tori, Head Teacher
Ko Tori (Victoria) toku ingoa
Ko Paraparaumu beach ahau
No te whanganui a tara ahau
Tena kotou katoa
Kia ora my name is Tori (Victoria), I am the head teacher here at Lollipops, I was born and raised in New Zealand but as my family originates from both Holland and Italy, these cultures play a strong role in my everyday life. I graduated in 2017 with a Bachelor of Teaching (ECE) and I am working towards completing my full registration. I bring over 8 years of teaching experience to the nursery, this has helped me develop a set of beliefs about how I can best teach and support young children to learn and grow. I believe in a respectful, warm and calm teaching approach that demonstrates nurture and trust.  I enjoy building strong relationships with children, whanau and staff, and I strive to create and maintain an environment where your child can feel safe and secure while growing, thriving and exploring the world around them. I have been living in the Kapiti Coast since 2017 but have spent most of my time within the Wellington Region. In my spare time you will find me ….