Nestled in the heart of New Plymouth and surrounded by incredible natural beauty is Lollipops Aubrey Street, a warm and welcoming early childhood centre staffed by a team of experienced and passionate educators. 
Well resourced, with excellent facilities, we offer three spacious indoor environments catering for each age and stage, plus extensively-planted playgrounds laden with sandpits, huts and other adventure-inspiring spaces. Our thoughtfully considered curriculum encourages tamariki to tap into their own unique potential, in a fun and loving environment. 
Help your little one unlock their love of learning. Visit us today at Lollipops Aubrey Street. 
Centre Hours:
Monday to Friday:  7:45 am – 5:30 pm
Closed Saturday, Sunday & public holidays
Ages Catered For:
3 months - 5 years
Lollipops Aubrey Street has enabled my children to flourish by encouraging them, respecting them as individuals and building exceptional relationships with them. I know from the feedback and insights I get from the Kaiako that my children are nurtured here and their achievements noticed.  I feel like the centre is an extension of my family, a relationship I will miss when my youngest moves on to school.  It's always a welcoming and fun place to come as a parent, and to me this means it's a great place to come for my children.
My daughter Hazel loves the teachers and environment at Lollipops Aubrey Street. She feels comfortable and there are so many opportunities for her to learn.
Professional and easy to approach lovely staff. They make it very fun, creative and homely for the kids! Awesome outdoor space for exploring and learning. Great co-operation between teachers and parents. I have always felt well supported by the Lollipops family.
What's On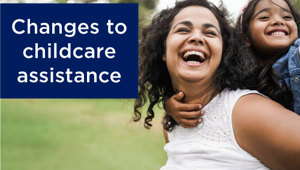 Effective 1 April 2023, more people will be eligible for subsidy and the hourly subsidy rates will increase.
The financial literacy skills of children across the country were given a big boost yesterday, and pre-schoolers at 12 Lollipops centres (36 of Evolve's early childhood education centres) were some of the lucky recipients.