Nestled in the heart of the Bell Block community, Lollipops Bell Block offers quality care and learning for the early years. Our professional passionate teachers, safe and nurturing environment, and well considered curriculum help to bring out the very best in each and every child. Purpose designed buildings and large outdoor play areas give tamariki the space and opportunity to embrace their individuality, while building independence and resilience. Children learn at their own pace, through activities and experiences that encourage discovery and exploration.

Give your little one the chance to thrive. Visit us now at Lollipops Bell Block.
Centre Hours:
Monday to Friday: 7:00 am – 6:00 pm
Closed Saturday, Sunday & public holidays
Ages Catered For:
3 months – 5 years
Amazing facilities, and great staff. Very happy to be able to send my child here.
My son is in the infant room, the teachers were so amazing at helping him settle in and work through his separation anxiety. Now he absolutely loves going. They are so friendly and caring with the little ones.
I have three kids- with my 2 older kids they attended kohanga reo and this is my whaanau's first experience with a daycare and there have been no regrets at the transition at all ! My daughter is thriving and growing as an individual in an environment which fosters and promotes independence. The teachers are amazing and the daycare is incredibly supportive of whaanau inclusiveness in any/all activities. My daughter is 1 years old and the daycare encourages whaanau to set goals and aspirations for our tamaiti. Could not recommend Bell Bock Lollipops enough! If you're looking for a center that promotes independence, nurtures your tamaiti's eagerness to explore and learn as well as providing the resources this is definitely the place for you and your whaanau :) Awesome clear, communication from teachers and the daycare itself !
My two children both go here and I couldn't recommend them enough. Points being 1. My children feel safe with the teachers and environment. 2. The teachers are friendly and always keep me post with my children's progress. 3. Love the optional lunch's they do for children, really affordable and nutritious lunches. In an addition to this they supply morning tea and afternoon tea. 4. Great classrooms and outdoor areas always new activities daily.
I could not recommend this daycare enough, so much so my sisters children attend here now. 5 stars for sure.
I have not long enrolled my son in lollipops, they have been so warm, welcoming and informative. Love the friendly service ! Any questions asked are answered I can definitely leave my son here with ease knowing he is in great care cheers guys!


My son is in the infant room, and we both love it there! Warm and welcoming environment with friendly, bubbly staff members. It makes drop off and pick up times so easy when my son is as happy to be there as he is!
Our daughter has settled in well here at lollipops bell block. The staff are lovely, kind and caring. The indoor and outdoor space is large allowing for lots of different play options and there are always fun arts and crafts resources on offer. Would recommend 100% to other families.
Lollipops Bell Block has become our child's second home as well as his family💙 he loves going to daycare everyday and loves his amazing kaiako who take such good care of him and show him so much love! We are so blessed to have our boy in this center and we have been amazed at how much he has grown and developed there!
My daughter is 4 and she is in lollipops day care Bell Block for the past two years and I really found her school setting safe place for her. The staff manager and members all are good and updated the story of the kids in the story park app which I found very interesting to read about my daughter activities at school. The staff members are very kind, the play area is safe, the inside play rooms for the children are very neat and clean and moreover the school has plenty of activities and play toys to keep the child busy throughout the day. overall, I rate the Lollipops Bell block day care school 5 stars ⭐️
What's On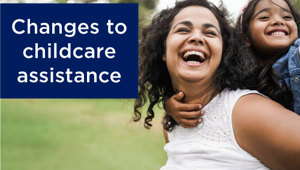 Effective 1 April 2023, more people will be eligible for subsidy and the hourly subsidy rates will increase.