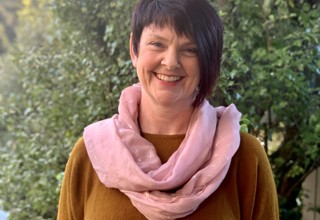 Joanne MacAskill , Centre Manager (Qualified, Registered)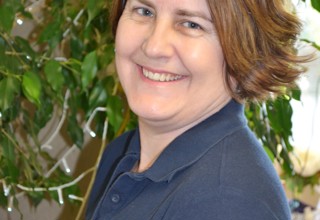 Catherine Sykes, Team Leader - Infant and Toddlers (Qualified, Registered)
Kia Ora, and hello. My name is Catherine Sykes and I was born in Auckland. I have a husband called Basil and one son called Oliver who is now in his teenage years. I graduated with a Bachelor of Early Childhood Education in 2002 and am a fully registered teacher.
I have been teaching in Early Childhood since then and have worked with a variety of ages. I have worked with Lollipops since 2008, my son Oliver attended when he was five and a half months old. Becoming
a mother has inspired my passion and interest with Infants and how they grow and develop. I transferred to Lollipops Birkenhead in 2018, working in the Infant rooom. After some time I was offered the position of Team Leader which I accepted. I now lead a small team of qualified, registered, and passionate teachers working towards the same goal to provide quality care for our Infants and young toddlers.
I feel very honoured to be looking after your precious tamariki and creating a home away from home while in your absence.

I believe all tamariki have the right to a loving and safe learning environment where they can grow and develop to their fullest potential regardless of their culture or background. We implement a key teacher system for our tamariki when they first start in our centre, this enables their emotional well-being to be fostered and supported along with creating strong and collaborative partnerships with their whanau and extended whanau to make the transition process smooth for everyone involved.

I look forward to welcoming new tamariki and their whnau into our beautiful centre. We thank you for choosing our centre and for trusting us to care for your precious tamariki. We teach from the heart and believe relationships are the care to all that we do.
more
Violet Isaac, Team Leader - Over 2's (Qualfied, Registered)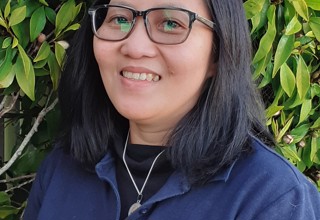 Gay Ragos, Trransition Teacher
My name is Gay Rago, I'm from the Philippines, came to New Zealand in 2007 and met my husband Nick. We are blessed to have four children Isaiah (12), Issachar (10) Ilyanna (5) and Isaac (2). I love reading, watching movies, gardening and spending time with my family.
I have been working in Early Childhood for nearly 12 years, fully registered teacher with a Graduate Diploma in Early Childhood Education from the University of Auckland.

Working in this profession requires dedication, commitment and a great deal of love for our little learners. My goal is to always make time to recognize our learners, listen to what they have to say, make them feel loved thereby giving them the security and the confidence to explore their learning environment.
more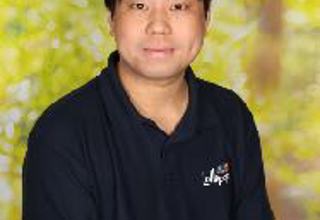 William Chi Zhang, Teacher - Over 2's (Qualified, Registered)
I come from China, and I have been in Aotearoa for more than ten years. I have a graduate diploma in Early childhood education at NZTC, and also I have a bachelor's degree in Finance at Massey University. I am passionate to learn about children's development and their behaviours.
 I really enjoy being
with children, listening to their
voices and documenting their
learning. I believe in the great
value that whanau's connection
and participation make in
children's learning journey. I can
speak Mandarin and English.
I would love to share with your
child's learning here at Lollipop
Birkenhead.
more
Jiajia Xu, Teacher - Over 2's (Qualified, Registered)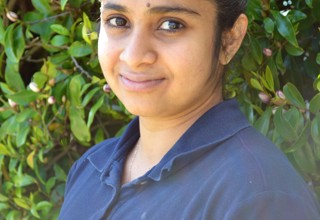 MG Hasangi Wickramsinghe, Teacher in Training (3rd year)
Jojo Guerzon, Teacher - Over 2's
Bonnie Wenchao Qin, Teacher - Infants and Toddlers (Qualified, Registered)
I graduated from New Zealand Tertiary College in October 2020. My major is Teaching (Early Childhood Education). After graduation, I have worked at Lollipops Birkenhead until now. I am currently a full-time teacher in the Infants and Toddlers Room.
As a qualified teacher, I hope to bring the most meticulous care and professional education to children. My teaching philosophy is as follows:
I believe that all the children are competent and confident learners.
I believe that teachers are important scaffolders on the path of children's learning and development.
I believe that whanau is the source of the children's funds of knowledge.
I look forward to getting to know the children and their families well over time.
Thank you.
more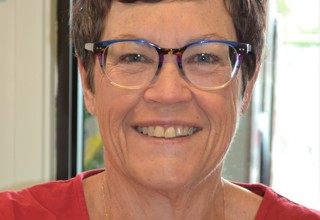 Anita, Administration
Dan Zhang, Teacher - Infants and Toddlers