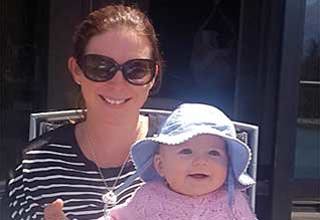 Juliette Thompson, Centre Manager
What inspired you to work in ECE? 
When I was growing up, I always wanted to work with children and be a preschool teacher.  I had younger siblings and I loved helping with them!  When I was old enough to babysit, I had several regular babysitting jobs which I loved.  I couldn't wait to start training to be a preschool teacher. 
How long have you been working in this sector?
I have been working in this sector for 20 years! As soon as I graduated with a Diploma of Teaching (ECE), I started my first job working in the nursery of a busy preschool.  Two years later I moved to an assistant supervisor position at another preschool, working with a small group of toddlers.  I worked my way up to a supervisor role and a year later became the centre manager at Lollipops Blighs Road and have been here for 10 years!
What do you love most about what you do?
I love getting to know families and helping them with their childcare needs.  I love seeing children move into the preschool until they are ready to start school and knowing that they have had the best possible opportunities here.
What are three things that set your centre apart?
The team here sets us apart!  Everyone is passionate about what they do and works hard to build genuine relationships with the children and their families. 
We are helping children grow up healthy and happy – we provide nutritious meals and lots of opportunities for physical activity as well as mindfulness!
Our Nursery area is the perfect home away from home for babies to grow and learn in!
What is your favourite time of year at the centre?
I love Christmas!  The centre is transformed into a Christmas Grotto by the awesome team, there is Christmas music playing, decorations everywhere and everyone is so happy!  We have a fantastic end of year Christmas Party with our preschool families.
What do you enjoy doing outside of work?
In my spare time I enjoy spending time with my family (I have four children, so life is very busy)!  We like going for walks, bike rides and working in the garden so we love sunny days!
Diploma of Teaching (ECE) – Honours, Registered Teacher, First Aid Certificate
more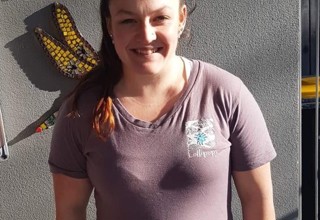 Hayley Gurden, Kiwi Room Team Leader
Kia Ora, my name is Hayley Gurden. I am team leader in the Kiwi Room working with 2-3.5 year old tamariki. I have worked at Lollipops Blighs road since June 2017 and have been team leader since January 2018.  Working with children is something that I have always wanted to do since I was younger, and I love working here.
I am passionate about working collaboratively with children, families/whanau, teachers and the community to create strong relationships. I believe in providing an environment that is fun and engaging for the tamariki which empowers them to be confident and competent learners. I believe in providing tamariki with learning experiences that are responsive to their individual needs and learning choices.
I am from the West Coast and moved to Christchurch to study towards my degree in 2014. I graduated at the end of 2016 with a Bachelor of Teaching and Learning (Early Childhood).
Outside of Lollipops I enjoy spending time with family and friends as well as time outdoors going for walks in the bush or up mountains. I am a competitive swimmer and train regularly for competitions and to keep fit and healthy.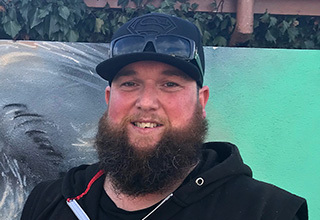 John Robins, Kiwi Room Teacher
Kia Ora,
My four beautiful children inspired me to pursue a career in Early Childhood and now I'm studying for a Bachelor of Early Childhood Education. I believe all children should be treated with love and respect, and I really enjoy working in the Kiwi Room with children aged 2 – 3.5 years.
In my free time I love spending quality time with my children, going to the gym, taking my dog for a walk, learning about World War Two history, and doing building and woodwork.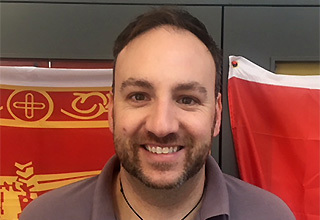 Simon Christensen, Pukeko Room Teacher
I love teaching children and implementing the pathways for them to learn skills for life, and respect for others. I have a big enthusiastic heart and I'm a big kid stuck in a responsible adult's body – so I know this is what I need to be doing! I'm currently studying for my Bachelor of Early Childhood Education through Open Polytech by correspondence.
In my spare time you'll find me walking our dogs, visiting a park or pool with my fiancé and beautiful daughter, or hitting some drums at private events or pubs. My main hobbies include sports and music and I've enjoyed great success in both. I can't wait to share my knowledge with your children!