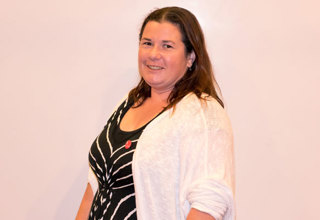 Jessica Ashford , Centre Manager
What inspired you to forge a career in early childhood?
Since a young age I have wanted to work with children - I think it came from helping to raise my younger brother.  As I ventured into gaining work experience, I quickly found my passion was in early childhood, supporting families and their children to grow and develop to their full potential was very important to me.
What is the most rewarding part of your job?
I enjoy watching the wonder and discovery in children's faces - no day is ever the same! Celebrating milestones and achievements with the children and their families is one of the most rewarding aspects of my role.
How long have you been working in the sector?
I have been working in ECE full time for over 16 years now, starting off as a student teacher working towards my Diploma of Teaching ECE and working my way up into a manager's role.
What is your own personal ECE philosophy?
Our R.I.E and Reggio inspired centre sits well with my own teaching philosophy, recognising all children as individuals, having the children and families feel supported and that we are working together for the best outcomes for the child. I enjoy supporting children to explore, problem solve and discover from as many different perspectives as we can offer, at their own pace.
What is your favourite time of year?
I love springtime at our centre, so much new growth and seeing our beautiful Japanese cherry blossom trees in flower. There are so many new discoveries to be made outside at this time of year and I love sharing that with the children.
Where can we find you when you are not at work?
My time outside the centre is spent with my own family. My two young girls and husband are my world and we enjoy going out exploring different places. In any free time I may encounter, I enjoy reading and cross stitching.
Diploma of Teaching (ECE)
more