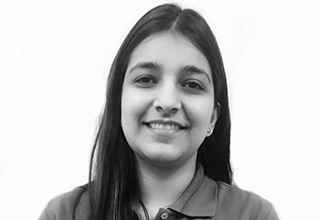 Rashmeek Sharma, Centre Manager
What do you love most about what you do?
I am passionate about working collaboratively alongside children, their families, teachers and the community, and building trusting and respectful relationships.
What is your personal ECE philosophy?
I believe in providing a fun, rich, play environment which empowers children to be confident and competent learners. This is achieved through a balance of intentional teaching and free choice learning experiences that are flexible and responsive to children's individual interests and learning styles.

What else do you find rewarding in your role as centre manager?
As a leader I am dedicated to empowering teachers to grow professionally, encouraging them to realise their own potential as well as build new strengths and embrace challenges.
Where can we find you when you are not at work?
When I am not at preschool, my husband Johno and our two beautiful school aged girls Ella and Lily keep me busy with a variety of interests such as motorbike riding, water sports, horse riding and hunting.
more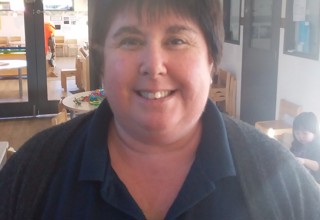 Tania Johnson , Assistant manager and Totara & Pohutukawa Team Leader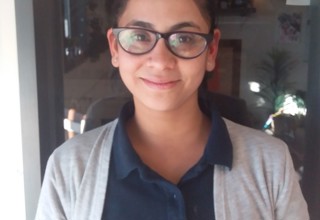 Ruchika Gupta , Teacher - Kowhai/Rata classrooms.
Kia Ora everyone! My name is Ruchika Gupta, and I have been working within ECE for almost 4 years and within this centre for almost 2 years. I started work as a reliever and then was fortunate to start working as a teacher in the Kowhai/Rata classrooms. I love working in ECE due to the building of strong relationship with tamariki and whānau, as I think it's the best way in helping tamariki their journey to play, learn and grow. 
In particular what I love about Lollipops Patten Street is our multicultural staff, whānau and tamariki. I love learning about different people!  In my time away from work I enjoy cooking different delicacies for my husband and myself,  but my favourite is still Indian spicy food! Other than that something that really makes me feel good is sitting on the beach side and having a pizza.
more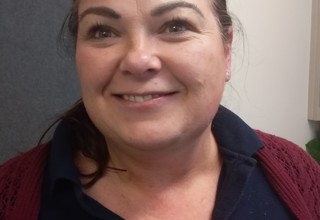 Jolene de Beus, Nursery - Team Leader
I love being part of ECE, seeing each child reach their milestones. I enjoy developing and growing relationships with kaiako, tamariki, and whānau.
I enjoy working at Lollipops Patten Street with a team of kaiako that support and encourage you to grow your teaching practice. I enjoy being part of a team that is passionate towards the learning for children.
Hobbies I enjoy are gardening, diamond art, family days out, socialising with friends and family and traveling around New Zealand.
more
Janet Walker Team leader of the Rimu classroom , Team Leader - Rimu classroom
Kia ora!
My passion for working with children, stems from my teenage years onwards… looking after children of various age groups and ethnicity - enjoying a wide range of fun learning experiences in exploring the world through their eyes.  
Later in life I had an opportunity to engage in the Early Childhood sector and swiftly found my forte. Over time I have gained an abundance of personal growth and professional knowledge in my different roles to support the children in my care.
On my arrival at Lollipops Patten Street a few years ago I truly found my niche and absolute passion for working with the "two year old children" in the Rimu room. I love the diversity of being and culture each whānau/family brings to the Lollipops Centre Community and in that each room is designed for the significant age and stage of the children's development….
My intentional teaching practice emphasis is on providing the two year old age group, with a fun thought provoking social learning environment that incites curiosity to learn through spontaneous play and kaiako/teacher intentional play and learning experiences, to support each child's identity and individual holistic development; highlighting communication, emotional and social skills and growth towards independence in this vibrant time of significant development.         
For me personally, the children are at the heart of my teaching and learning profession. I am privileged to work in a career that I love.
My interests include photography, nature, music and watching my boys play scintillating rugby, from the sidelines with a few thousand other passionate Canterbury-Crusader fans. 
more
Jaspreet Khubber, ECE Teacher
My name is Jaspreet Khubber. I am from India and migrated to NZ in 2015. I have a 6-year-old daughter and have been married for 7 years now.
Early childhood has changed me as a human being. The way I see things now as a person, I would never be able to if I had not been in this sector. And this ongoing learning keeps building my passion for working with children.
I have been with Evolve for the last approx. 5 years and worked in different centres around New Zealand. Currently, I am working with a 4-6 years age group and every day is unique with these tamariki.
I feel proud to be part of their learning journeys and able to contribute enough for them to be lifelong learners. I work closely with the centre philosophy and try my hardest to make difference in children's lives.
I believe in inclusiveness, dedication, and creativity and are commonly seen in my teaching practice.
more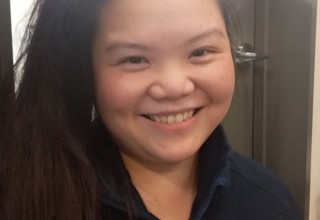 Teresa Tse , Nursery Teacher - Rata Room
Kia Ora! My name is Teresa Tse and I work in the Rata room, nice to meet you all!
Children are an inspiration, working alongside children inspired me to be more thoughtful, reflective, and to live outside of the box. They drive me to think widely and not to limit myself to what I am used to. It is a privilege to be in this profession in which I can work alongside different children to grow with them to become a better soul together. Being a teacher especially to younger children is day to day, heart to heart, soul to soul work and it is special for me to foster a safe, welcoming, and loving environment for them.
I am originally from Hong Kong and now living in Christchurch. I first came to New Zealand by myself when I was 15 years old as an international student and lived in Dunedin for 7 years with kiwi homestays, worked in India for 4 years teaching language in an NGO and setting up stores, traveled to different places when I could. My family lives in Hong Kong and I love them even if I am away for many years. I have completed my Bachelor of Arts from the University of Otago in 2012 and Graduate Diploma in Teaching ECE from New Zealand Tertiary College in 2020. I have been working as a student-teacher and reliever in the Avonside area since 2019, I have found my place working in this community and I am glad to be part of the Lollipops Patten street where I can be in an inclusive multicultural environment to work with the families and the experienced teaching team.
I am interested in knowing and understanding religions, cultures, and beliefs, spending time to meditate and enjoy a breeze with a cup of tea. I love to cook for friends, going to markets, doing yoga, swimming, and learning new things, I also love watching rugby, tennis, and badminton! My motto is " Be empty."
more
Karen Ede, Casual Teaching Team
I love working in Early Childhood Education because I am able to see each child grow in their greatest stage of development. I love to watch children reach their full potential at their own pace.
I really enjoy working at Patten Street, as I feel it's like a big family and not only do I love working with each child but also their parents and family members too. 
We have a great team of staff who work well together, for the very best for each and every child.
more
Sarah Southey, Administrator