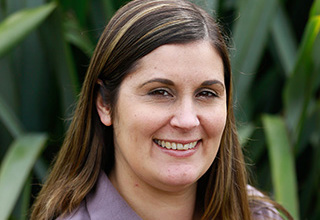 Peta Probert, Centre Manager
What inspired you to work in ECE?
I have always had a gift with children. I have older siblings and became an aunt at 5 years old. I have grown up around children and get excited watching them learn and grow. I have worked in ECE for 14 years and at Lollipops Ruapehu for nearly nine years.
What do you love most about what you do?
I love watching children grow and succeed. I love seeing the delight in a child's eyes when they achieve something for the first time. I love working and learning with other teachers and mentoring teachers to be all they can be.
What sets your centre apart?
Our awesome location; our respectful, in-tune practices; all the extra activities we offer; the wonderful relationships we have with our families and our community engagement.
What is your favourite time of the year at the centre?
Matariki. Our families love coming and celebrating and get involved. We celebrate new beginnings and share about the year that's gone. It is a lovely time
Where can we find you when you are not working?
I love spending time with my daughters, travelling, exploring and walking my dog.
Bachelor of Teaching in the Early Years 0-8
more
Sue McGlasson, Head Teacher
Diploma of Teaching in ECE, Workplace First Aid Qualified
Sue has been with Lollipops since February 2010. Sue has over seventeen years experience in early childhood education in both teaching and leadership roles. Sue loves to create and design learning experiences that are challenging and exciting for children while having a lot of fun.
Sue has a great sense of humour which shows in her relationships with children and whānau. Sue is passionate about nature an d being outdoors, she is the lead educator for our weekly nature bush walks. Interesting facts about Sue... she is Mrs Fix It, if anything needs fixing, Sue is our go to Handy Nanny. Sue is a Nanny and was born in Scotland.
* Sue made the top 5 nominees for the ASG National Excellence in Teaching Awards in NZ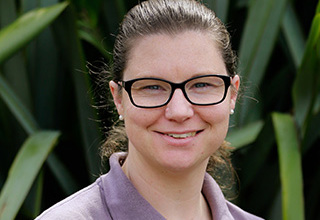 Tracy Fearon, Team Leader Kiwi Room
Bachelor of Teaching ECE, Workplace First Aid Qualified
Tracy has been the Kiwi Team leader at Lollipops Ruapehu Drive since February 2015. Tracy has over fifteen years experience in early childhood education in various leadership positions. Tracy is a calm, nurturing teacher who gives lots of hugs and shares stories with enthusiasm and passion.
Tracy has a strong passion for infants and toddlers being seen as strong, capable learners. Tracy has three children of her own and her family loves to be outdoors and enjoys being self sufficient (growing their own food) and caring for animals both big and small.
Tracy and her family relocated from Auckland to Feilding in 2014 which they now call home.  Interesting facts about Tracy... she can make great animal sounds and is full of life!