Our Story
At Lollipops Takanini, we believe each child is a unique individual, whom has the ability to grow into a happy, confident, competent and capable learner.
Our image of a child is a strong confident children that shows respect for others, enjoys building relations with their peers and teachers. They feel a sense of belonging and value within their environment and knows their voice is always heard.
Our Centre environment is a very natural learning environment, which develops open ended questionings, thinking and learning.
We have passionate, caring and nurturing teachers who work alongside the children to provoke thinking and questioning.
Our children are a unique part of a wonderful, family-oriented environment with a Reggio Emilia-inspired focus.
Our centre is a homely purpose built centre which is only a few years old. We are situated in the heart of the Conifer Grove community.  We are also located just over the fence from Conifer Grove School.
Our learning environments are beautifully designed and set up to feel like home, so creates a calm and nurturing feel.
We have a strong link with nature which is shown throughout our environments.
We believe in going outside no matter what the weather is like, rain or shine we will be outside exploring the environment and elements.
ERO Report
The Education Review Office (ERO) is the New Zealand government department that evaluates and reports on the education and care of students in schools and early childhood services. ERO's reports are used by parents, teachers, early childhood education managers, school principals and trustees, and by government policy makers.
Early childhood services are reviewed on average once every three years. Reviews will be more frequent where the performance of a school or centre is poor and there are risks to the education and safety of the students, or less frequent where a school has a stable reporting history and demonstrates good self-review processes and use of its assessment information.
You can read our centre's ERO review here.
Centre Information
Centre Hours:
Monday – Friday  - 7:00am – 6:00pm
We offer 6 hour sessions (school session) and full days
Saturday, Sunday & Public Holiday Closed
Ages Catered For:
3 Months – 5 Years which are catered for in four classrooms. Fantail Infants: 3 months to 12 Months, Tui Infants: 1 year to 2years, Kiwi Toddler's: 2 – 3.5 years and Kakapo Young Childrens: 3.5 to 5 years.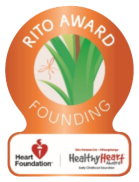 Our son (now 3.5) started with team at Lollipops Takanini when he was 7 months old.  After looking at local daycares for months leading up to this, we were beginning to think I wasn't going to be able to return to work as we simply weren't happy with what we had seen that other centres had to offer, this was until we were luckily enough to come across Lollipops Takanini.

From the minute we set foot in the centre we felt great ease with the quality of the staff  as well as the centres resources and their philosophy.

Nothing has ever been too much trouble for Emma and her team, we have always been well informed of anything going on around the centre, as well as our sons development .

He has learnt so much from his time here, and every day comes home with new stories and learnings from the day. He has made great friendships, including all of the staff, whom he just adores.

We will forever be grateful to Lollipops for allowing us to leave our son somewhere  he thrives and loves attending, and somewhere we are fully confident with the quality of care he is receiving from the staff, who feel like an extension of our family.

I'm so pleased with all the great things that the day-care has achieved this year.

Kakapo room, the team is amazing, we love all the teachers and we can see how well they work as a team.

You have an amazing chef, Kasey, she is amazing, we love her.

I just want to congratulate you Emma and your team for your hard work, passion and dedication. You and your team have achieved great goals, and I'm sure lots of parents have noticed them.

You all play a very important part in our children lives and I cannot Thank You enough for your hard work and dedication.

Thanks so much