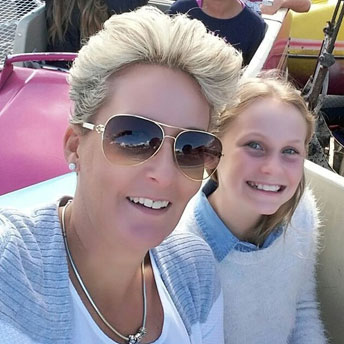 Emma Clifford
Centre Manager
Hello, my name is Emma and I have the pleasure of being the Centre Manager at Lollipops Takanini.
I have been in the Early Childhood sector for over 20 years, where I have been in many different roles from a teacher on the floor to an area manager overseeing several centres.  Each role even though they are very different is about the education and care of children.
I have always had a passion for children, even from when I was a little girl.  I always knew I was going to be a pre-school teacher.  My passion has continued to grow over the years making me a better teacher and mother.
I have two beautiful girls Toria and Amy, whom are the light of my life.
I look forward to meeting you and your family and having them as part of our centre family.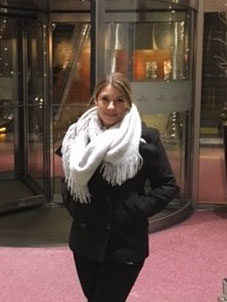 Clare Prinsloo
Assistant Centre Manager / Team Leader Infant Rooms (0 – 2 yrs)
Kia Ora, my name is Clare Prinsloo and I am the Assistant Centre Manager and Team Leader of the Tui / Fantail rooms
I have been in Early Childhood for the last 11 years and have been a fully qualified teacher since 2008.
My passion is working with Infant and Toddlers. I believe this age group is incredibly special as so much learning and development happens that is unparalleled at any other time during a child's life.  I feel privileged to be part of their lives and watch them grow and develop into capable competent people.
I look forward to getting to know you and your family.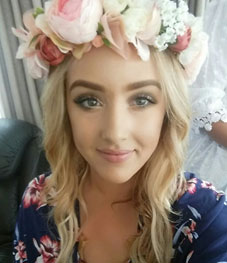 Jessica Chawner
Team Leader Kakapo Young Children's (3.5 – 5yrs)
Kia Ora, my name is Jessica Chawner and I am the Team Leader in the Kakapo Young Children's room. 
I have been in the Early Childhood sector for over 8 years now, qualified for 5 years. I hold a Bachelor of Education in Early Childhood Teaching.
I have always loved children but my passion for teaching started with my 3 young nieces. 
I recognise the importance of the early years for children learning and development.  I believe that children are confident, competent learners who influence their own learning as well as my own teaching practice.
I value the importance of play and children being able to determine and lead their own learning.  Overall, I believe that relationships are paramount for our children to be able to develop and grow into successful members of our community.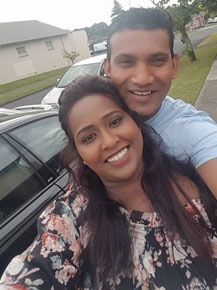 Rose Naidu
Team Leader Kiwi Toddlers (2 – 3.5yrs)
Hi my name is Roshila Naidu also known as Rose Rao. I am originally from Fiji. I am married and have 2 beautiful children.
I am currently the Team Leader of the Kiwi Toddlers room.
I have been in the ECE sector for over 10 years.  My loves in life are my church, my family and working with children.
I have a passion for children and have a caring heart, I would go the extra mile to ensure that every child in my care has their needs met.
I love to have team work.  I am excited to be part of the Lollipops Takanini team and open to learn more to improve my teaching career to benefit the children around me.
As a saying goes "Every child, every person, adds unique value to our world"