Lizee Harris, Centre Manager
What inspired you to work in ECE?
When I was a child, I had such amazing kindy teachers that I aspired to be just like them (I still remember them, so they must have made an impact on me). I have always had a passion for working with children, and when I was younger, I used to do babysitting then nannying. This led to studying in the sector. I wanted to bring a fun creative disposition to teaching, and for children to feel a great sense of love and security when away from their own home.
What do you love most about what you do?
Honestly, meeting the many different personalities of the children and all the different things they teach me. The many relationships and friendships you build along the way. The amazing families that become a part of your family and the small moments in the day that are priceless. The hugs and never ending feeling of love.
What makes Lollipops Takanini special?
The great sense of unity within the centre, the beautifully designed rooms, and the love and passion my team has for what they do.
What do you do with yourself when you are not working?
I enjoy downtime away from fast-paced Auckland (I live in Thames). The beach is my place of pure peace and unwinding. I love a good laugh and catching up with friends.
Bachelor of Teaching – Early Childhood, Full Registration.
more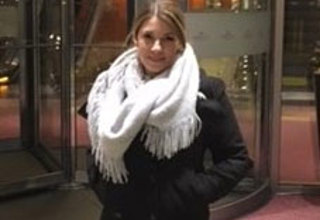 Clare Prinsloo (on maternity leave), Assistant Centre Manager / Team Leader Infant Rooms (0 – 2 yrs)
Kia Ora, my name is Clare Prinsloo and I am the Assistant Centre Manager and Team Leader of the Tui / Fantail rooms
I have been in Early Childhood for the last 11 years and have been a fully qualified teacher since 2008.
My passion is working with Infant and Toddlers. I believe this age group is incredibly special as so much learning and development happens that is unparalleled at any other time during a child's life.  I feel privileged to be part of their lives and watch them grow and develop into capable competent people.
I look forward to getting to know you and your family.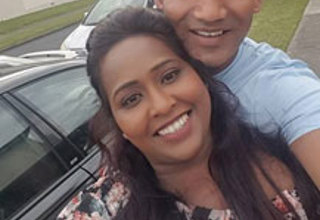 Rose Naidu , Team Leader Kiwi Toddlers (2 – 3.5yrs)
Hi my name is Roshila Naidu also known as Rose Rao. I am originally from Fiji. I am married and have 2 beautiful children.
I am currently the Team Leader of the Kiwi Toddlers room.
I have been in the ECE sector for over 10 years.  My loves in life are my church, my family and working with children.
I have a passion for children and have a caring heart, I would go the extra mile to ensure that every child in my care has their needs met.
I love to have team work.  I am excited to be part of the Lollipops Takanini team and open to learn more to improve my teaching career to benefit the children around me.
As a saying goes "Every child, every person, adds unique value to our world"