Shared Kai Welcomes in Maori New Year
Last week the Rising 5 junior and senior teams at Lollipops Napier Port learnt a lot about soup - and even more about Matariki.
Using vegetables donated by whanau, children whipped up four mouth-watering soups to share with their families in celebration of Maori New Year.
Held on June 26, the event saw children, staff and whanau feasting on buns with pumpkin, noodle, vegetable and mushroom soup. Toasting marshmallows over a fire in the sandpit was the perfect end to a wonderful gathering.
"We had a great turn out with 61 parents and siblings and everyone loved the opportunity to share kai together at this special time of year," says centre manager Erica Hawkins.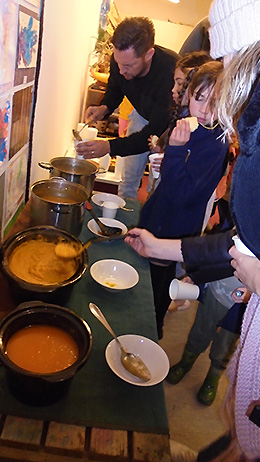 )