What's Cooking at Lollipops Pegasus?
Weekly baking and cooking classes are proving to be a big hit with the kids at Lollipops Pegasus.
Launched last week, and scheduled to run on Wednesday mornings, the classes are a fun, interactive  way to encourage the children's interest in the preschool garden, which is abundant with seasonal vegetables. It's also a great way to teach kids more about healthy eating, and foster an enjoyment of cooking from an early age.
Lollipops Pegasus holds a Healthy Heart bronze award, and prides itself on encouraging the growing and eating of nutritious food. Last week the centre's very own chef Jess helped the children to pick lettuces from the preschool garden for their lunch. They also whipped up some mouth-watering rice bubble slice for their afternoon tea – using dates and coconut oil to make it healthy of course!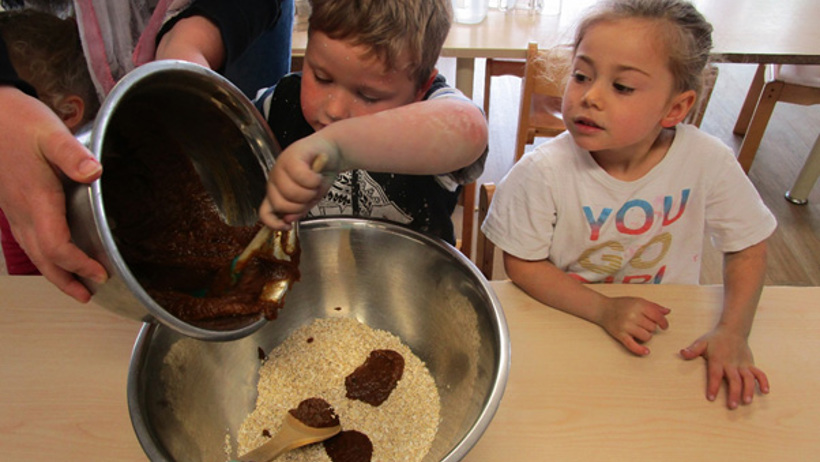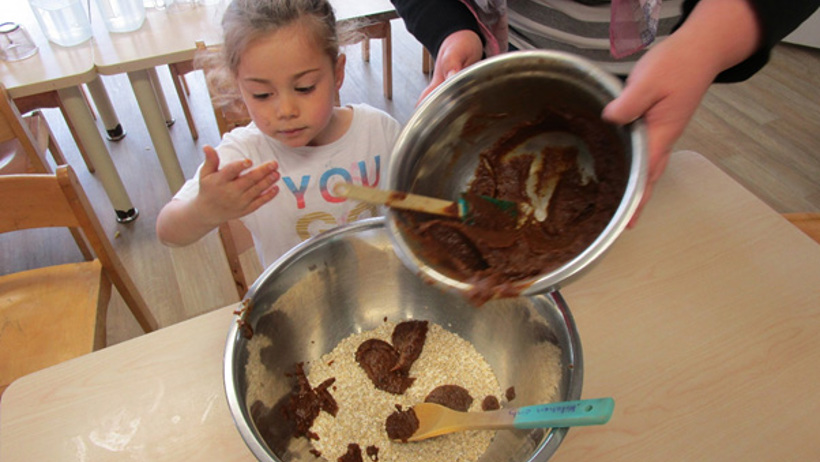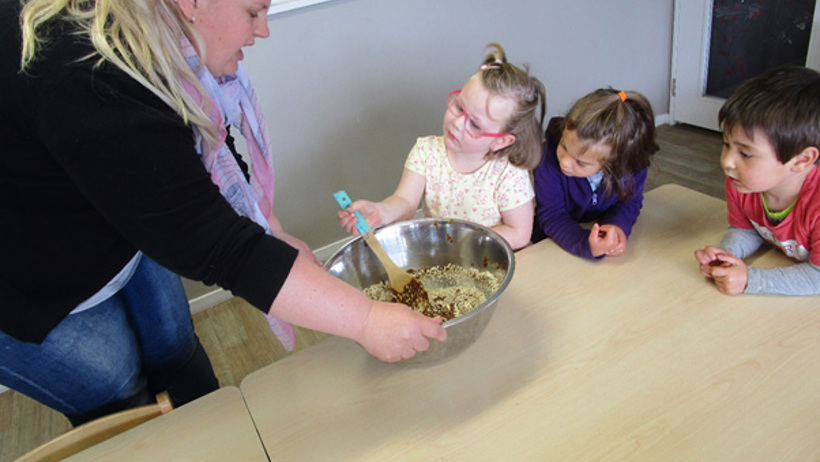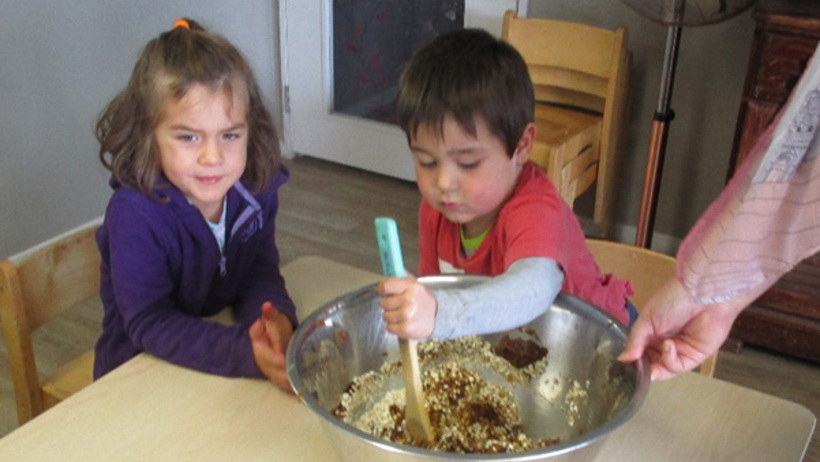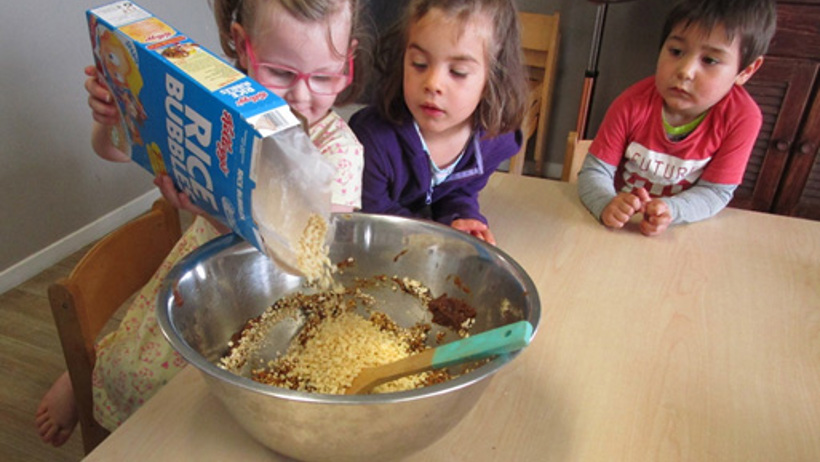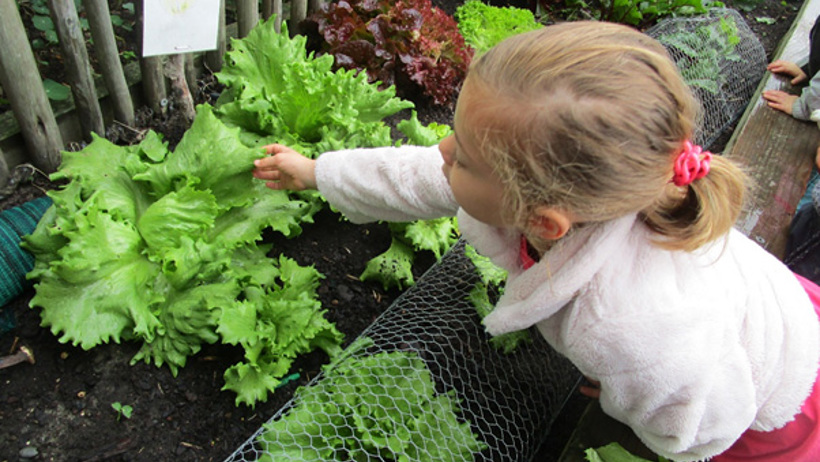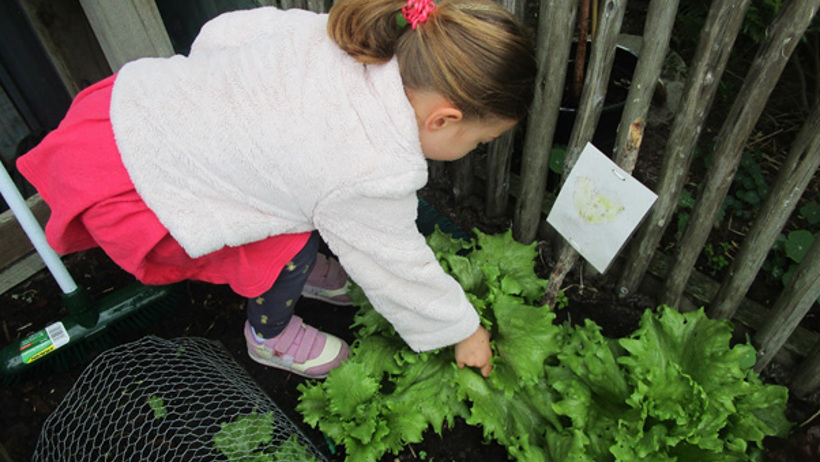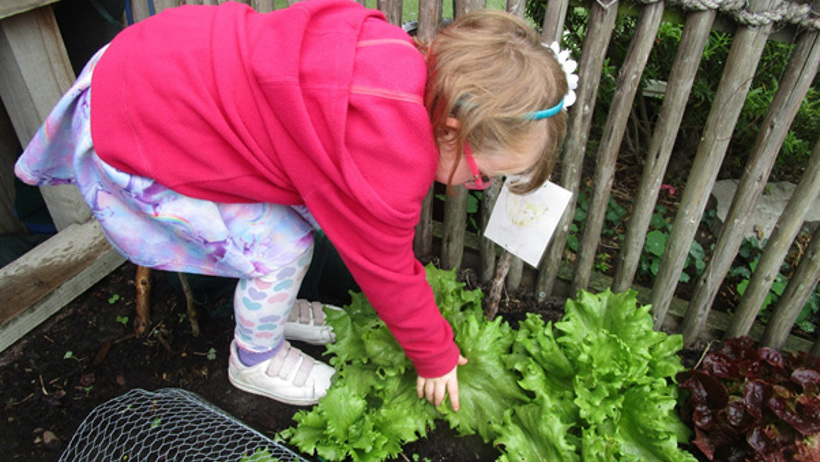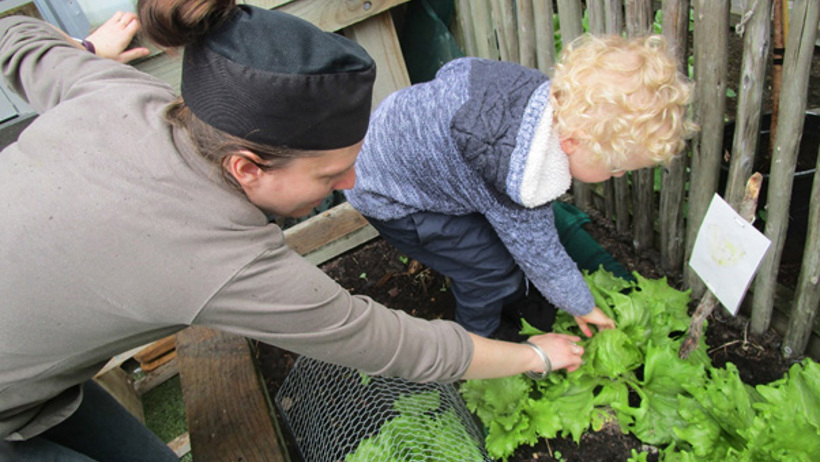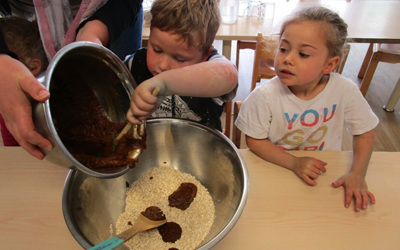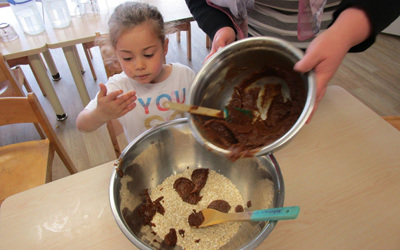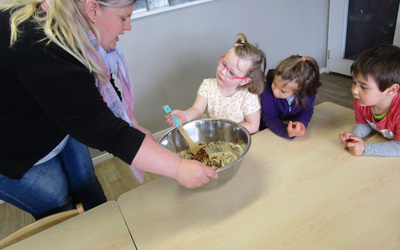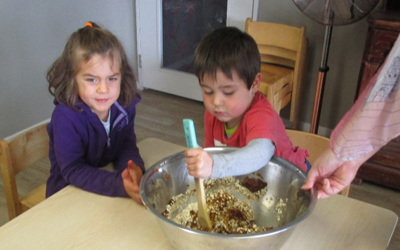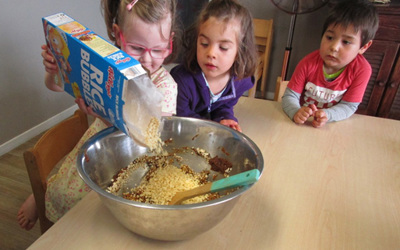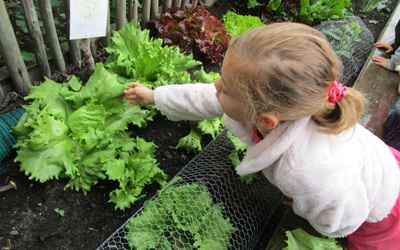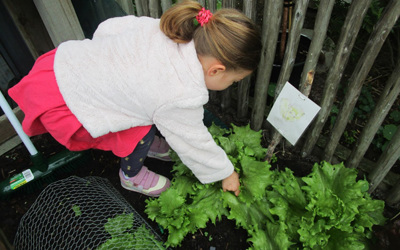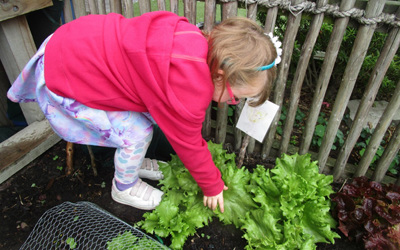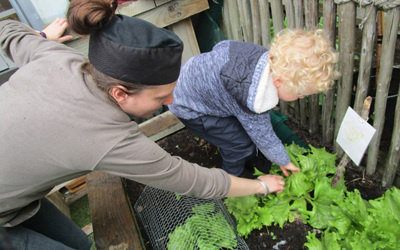 )