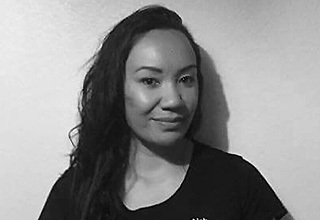 Ajah Peterson, Centre Manager
Kia Ora, ko Ajah taku ingoa, he uri ahau no Ngapuhi, I tipu ake ai ki Rotorua. Kei Tamaki ahau e noho ana, a e mahi ana ahau ki Lollipops Oteha Valley.
My name is Ajah, I am a descendant from Ngapuhi and grew up in Rotorua. I now live in Auckand and work at Lollipops Browns Bay.
What inspired you to work in ECE?
I've worked in the sector for close to seven years now. I discovered my passion for ECE whilst raising my own children, now teenagers. Having dreamed aloud many times with my Whanau of the perfect place for children, it was a highlight in my career when the opportunity for me to manage the centre arose. This has led to an intense time of creation, learning and growing and I consider myself very privileged indeed to be a part of the lives of the children here at Lollipops Browns Bay
Rosemary Hua , Team Leader for 2 year olds
Rosemary has a NZ ECE teaching degree, and has a masters in business from China.  She first started with Lollipops in 2009 and has a passion for the under 2's, you will see her daily providing the children with love and care
Wendy Deng , Team Leader for 3 year olds
Wendy has worked with Lollipops for the past four years, and holds a bachelor in business studies and ECE degree.  She has a passion for the arts and music and encouraging our children to learn through expressing their creativity and their individual interests.

Abbie, Team Leader for Tuis