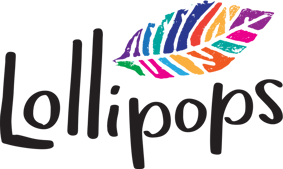 Conveniently located in the heart of Ellerslie's business district, Lollipops Millennium offers high quality care and education for Under Fives. Our culturally diverse and highly experienced teaching team will nurture and inspire your child, unlocking their passion for learning, exploration and discovery.
Safe, caring and welcoming, our centre features different rooms for each age and stage, and a fantastic outdoor area where children can build physical skills and even grow their own vegetables. Our rich, well thought out curriculum lays the foundations for a lifelong love of learning, setting kids up for a bright and happy future.
Seeking the best possible start for your child?  Contact us at Lollipops Millennium.
Centre Hours:
Monday to Friday:  7:30 am – 6:00 pm
Closed Saturday, Sunday & public holidays
Ages Catered For:
3 months – 5 years
To all the teachers- A quick note to say Thank you for everything you have done for Roman over the last couple of years. Roman is going to miss the centre very much! I cannot thank you enough for what an amazing centre Roman has been blessed to be a part of. You are all always so friendly, approachable and caring to all the kids. I have always felt safe leaving Roman in your care. Thank you once again for the important role you played in my little learner and the boy he is!
To be a Lollipops Teacher is not just a skill but it's a gift. Gift to love kids to life. You are all God's blessings to us. You gave us peace in leaving our little angels in your hands. And we are so grateful to have you as daily interim mother to our kids especially to our Ezekiel. God bless and more power to all of YOU!
Thank you for all the care and affection you have shown Spencer over the years. It takes great patience and love to do the job you do and the nurturing you have given him these last few years is very much appreciated. Spencer has loved coming to day care and will miss seeing you all very much (as will I!)
To all the teachers at Lollipops- we are happy that DeAndre got a chance to spend time in the best preschool we have ever seen! Your school is top class and the teachers provide excellent care for our children! Deandre will leave your school with only happy memories and we will never forget the amazing experience we had at your centre! You centre is a parents dream come true! Thank you for giving Deandre the best learning, fun and care! We will miss all of you dearly! Keep up your amazing work, we wish you all the best!
To all amazing teachers at Lollipops- I would like to thank you all for looking after Natalya since she was 7 months old. You guys did such a great job guiding and teaching her over the years. She achieved a lot already and started school this week and I truly believe that you helped her build confidence and passion for learning and people and life. I could not imagine her spending the last four years in another place. This centre is by far one of the best ones. Thank you once again
To all teachers at Lollipops- My daughter Ashley has been attending Lollipops since she was 14 months old and she will be 5 years old soon. As a parent of Ashley, we'd like to take this opportunity to thank you for the excellent achievements and learning you have imparted to my daughters progress. Thank you so much for being there for Ashley, teaching her and loving her. You help and guide my daughter every single day in building the foundation of her knowledge. It is nice to feel so confident and safe knowing she is in your care and you are the reasons behind these wonderful achievements. We will miss you more than you know. Thanks for everything