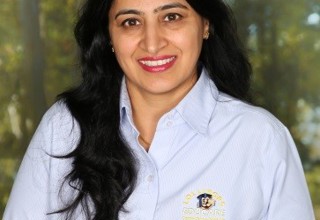 Anita Vohra , Centre Manager
What inspired you to become an early childhood teacher?
I have always loved children and when I came to New Zealand I relieved in a few centres and decided to study early childhood. I've been working in early childhood for over 15 years now. I think it is such a rewarding profession - the smile on a child's face says it all.
What do you love most about what you do?
I love working with children and now that I am in a centre manager role, I also get to run the operations side of it.
What sets your centre apart?
The top thing that sets my centre apart is the staff. They are a group of very dedicated individuals who work as a team for the best outcomes for children. The planning and assessment of children is also high on the list and each team strives to portray the interests of the children. Our centre is also very multicultural which allows us to celebrate cultural diversity to its fullest.
What is your personal ECE philosophy?
I believe that each child is unique with their own strengths and abilities. I believe that children learn through hands on experience and our job as teachers is to facilitate children's learning to reach their maximum potential. I believe in having a strong relationship with parents and whanau and building connections with them. I also support a bicultural approach to learning as well as believe in celebrating cultural diversity.
What do you like to do in your spare time?
I like to go on long walks, play with my dog and read books.
Bachelor of Education – ECE (New Zealand)
Bachelor of Home Science, Bachelor of Education, Masters in English Literature (India)
more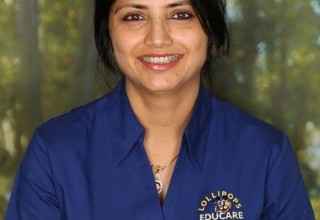 Karishma Handa, Head teacher - Toddlers room
My name is Karishma Handa. I am happily married with one daughter. I have been in ECE since the last 7+ years after completing my Graduate Diploma in ECE. I have been working with Lollipops since 2013 and have recently undertaken the team leader positin. My utmost priority is to maximise and maintain collaborative relationships with parents, whanau and caregivers. I also like to provide opportunities where children can feel safe, happy and enjoy the learning experiences.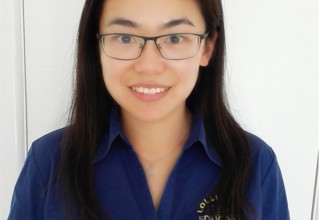 Caroline Yu , Head Teacher - Preschool Room
Kia ora, my name is Caroline Yu and I am the Head Teacher in the Preschool at Lollipops Millennium. I hold a Bachelor of Education (ECE) and have over 11 years' experience in the Early Childhood field. I believe the environment of childcare centre acts as a third teacher.
It can be safe, challenging and nurturing. I treat all children with respect and appreciate them as a gifted, worthy people. I like to collaborate with parents, teachers and children in the process of learning. I believe in respecting individual children's feelings and interests and building enduring relationships with their families/whanau. My passion includes thinking and exploration through the curriculum.
more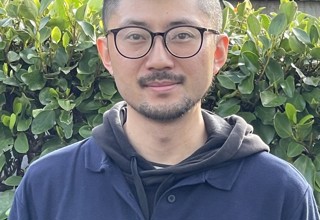 Jun Xue, ECE Certified Teacher
Kia ora, my name is Jun Xue. I hold a B.S. in Biotechnology, an M.S. in Engineering and a G.D. in Teaching (ECE).
I believe the professional nature of ECE as a career determines that the core component of its work ethics is the maintenance of conscience and professionalism in all aspects of daily work.
With this in mind, I am committed to applying professional knowledge and adhering to professional standards to achieve positive learning outcomes for children, families and communities, and engaging in critical reflections on my teaching practice while remaining open and responsive to the changing influences in the environment to ensure new knowledge is continually incorporated into my existing repertoire.
I am intrigued by Mathematics, Science, and Language, so I value incorporating these essential subject areas into my curriculum to promote the holistic development of our children.
more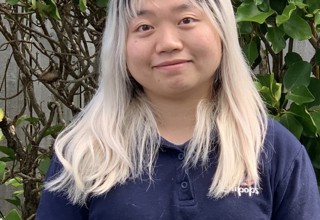 Xenia Xiong, Teacher
Kia Ora, my name is Xenia. I am studying for graduate diploma of teaching in early childhood with New Zealand Tertiary College and I will graduate in 2022.
 I am a caring and responsible person and enjoy working with children. I feel blessed to become a teacher and be part of children's learning journey.
My patience and affection allow me to quickly build a strong relationship with my learners. I believe that every child is special. I also believe all children are like little seeds just waiting to be loved and nurtured so that they can grow and develop. I am eager to create a sense of belonging in my learners and support them to become competent and confident. I shall endeavour to build trustful, responsive, and reciprocal relationships with the children, parents and whānau.
more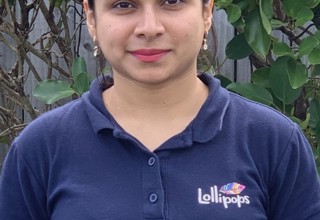 Sharvani Dhond, Teacher
I am Sharvani Dhond, currently working in the Fantails room. I started working at Lollipops Millennium as a volunteer in June 2020, then as a Reliever since July 2020 and am working as a permanent teacher now. I hold a Bachelor of Education degree from India and have an international teaching experience of 2 years. I will be starting my studies in New Zealand in ECE from August 2021.
As an early childhood educator, I feel that children must be given endless opportunities to express themselves. I believe that family, educators, and environment play a significant role in the growth and development of children. My aim is to provide a safe and secure environment for the children so that they can develop the tools and confidence to be lifelong learners.
more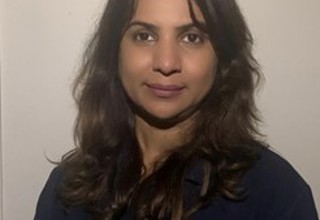 Shahirose, Teacher
Tēnā koe e hoa, my name is Shahirose, and I love to be part of pre-school team. I hold an AMI diploma in Montessori. I have been working as an ECE teacher over fifteen years now. Being a teacher is such an important and rewarding job. For me, it is all about recognising each child's individual needs and strengths and giving them the support, they need to build on it. I also realise the importance of a strong foundation, so I want to provide them with important tools to develop their skill sets which will result in confident and compassionate individuals in the future.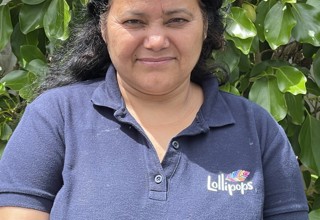 Sarita Dangwal, ECE Certified Teacher for babies
Namaste! Hello everyone! Tena koutou katoa!
I am Sarita Dangwal. I am a registered teacher and have an experience of more than 16 years, proudly associated with under 2's. Being a mother of two.
I understand that each child learns and grows at his own pace and in his own individual way I love and respect their uniqueness and strongly believe in building meaningful relationships with children and their families. I particularly enjoy working with infants, supporting, and seeing them achieve their important developmental milestones
Now it's time for change and I am excited and looking forward to becoming a part of Lollipops Millennium and your children's precious learning journey and seeing them learn and grow with each passing day!
more
Meet our Infant and Toddlers teachers here.