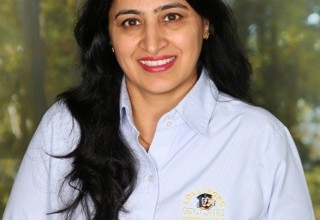 Anita Vohra , Centre Manager
What inspired you to become an early childhood teacher?
I have always loved children and when I came to New Zealand I relieved in a few centres and decided to study early childhood. I've been working in early childhood for over 15 years now. I think it is such a rewarding profession - the smile on a child's face says it all.
What do you love most about what you do?
I love working with children and now that I am in a centre manager role, I also get to run the operations side of it.
What sets your centre apart?
The top thing that sets my centre apart is the staff. They are a group of very dedicated individuals who work as a team for the best outcomes for children. The planning and assessment of children is also high on the list and each team strives to portray the interests of the children. Our centre is also very multicultural which allows us to celebrate cultural diversity to its fullest.
What is your personal ECE philosophy?
I believe that each child is unique with their own strengths and abilities. I believe that children learn through hands on experience and our job as teachers is to facilitate children's learning to reach their maximum potential. I believe in having a strong relationship with parents and whanau and building connections with them. I also support a bicultural approach to learning as well as believe in celebrating cultural diversity.
What do you like to do in your spare time?
I like to go on long walks, play with my dog and read books.
Bachelor of Education – ECE (New Zealand)
Bachelor of Home Science, Bachelor of Education, Masters in English Literature (India)
more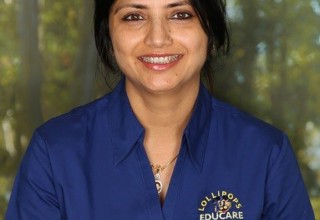 Karishma Handa, Head teacher - Toddlers room
My name is Karishma Handa. I am happily married with one daughter. I have been in ECE since the last 7+ years after completing my Graduate Diploma in ECE. I have been working with Lollipops since 2013 and have recently undertaken the team leader positin. My utmost priority is to maximise and maintain collaborative relationships with parents, whanau and caregivers. I also like to provide opportunities where children can feel safe, happy and enjoy the learning experiences.