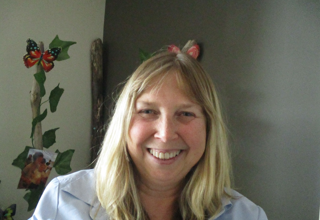 Erica Hawkins , Centre Manager
What inspired you to work in ECE? 
I have always enjoyed working with children.  I worked in primary school and found that I was very passionate about early childhood so I decided to retrain in ECE.
How long have you been working in this sector?
I have worked with children for 30 years.  Firstly as a teacher aide and then I received my primary degree in 1999.  I worked in primary school for a few years and then I worked in the library as the children and young adult librarian for six years.  I then decided that ECE was my passion and completed a Graduate Diploma in 2006.
What do you love most about what you do?
I am passionate about relationships and I love forming these with children and whanau. I love hooking children into reading and find that if they form a love for reading early this continues through life.
What is your favourite time of the year at the centre?
Summer.  There is something very special about our summers in Hawkes Bay and seeing the children enjoy the outdoor environment - especially the water play - is magic.
What do you do with yourself when you are not working?
I love spending time with my family, and my four beautiful grandchildren (two girls and twin boys) are very important to me. My whole family enjoys surf casting and there is something very relaxing about sitting on the beach enjoying each other's company and of course eating what we catch. I also love reading.
Primary Degree, Graduate Diploma in ECE
more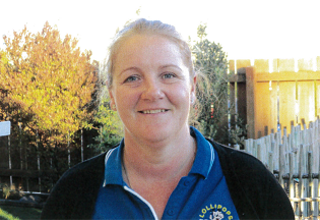 Stacey Skilton, Team Leader of the Infant Room
Kia ora, My name is Stacey Skilton and I am Team Leader of the Infant room. My partner Greg, and I together have 4 children. In my spare time, when not being a taxi service to four, I love to step out on the tennis court.
Infants are my passion and I feel very honoured and fortunate to be part of such a special time in a child's life, capturing milestones and sharing in many specials moments with both the child and their family .
The Infant Room supports children 0-15 months, with transitions depending on individual physical an emotional readiness.
Respectful responsive relationships are at the heart of our teaching practices and key to providing quality care. Primary Care Teachers learn individual infant routines and these set the pace of the day. We pride ourselves on providing a peaceful, unhurried environment, where infants are encouraged to learn through exploration and play, achieving milestones in their own time and pace.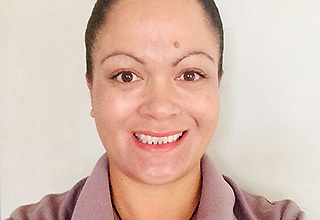 Trelean (Tre) Robinson, Team Leader Mini Tods and Toddlers
Kia ora my name is Tre and I have made early learning my life's work.  I have gained a wealth of knowledge from raising five bubbly tamariki with the support of my husband.  I believe all tamariki are taonga and deserve to have a nurturing and safe educational environment to learn and grow in.
I work alongside an enthusiastic team who all have a great passion for the individual child.  We enjoy every aspect of teaching and have realised over the years that children teach us as much as we teach them. Our toddlers enjoy a room where aroha, respect and social skills are fostered through role modelling and tuakana teina.  We strive every day to develop a child's love for learning that they will carry with them through their years. We look forward to learning and growing with your child.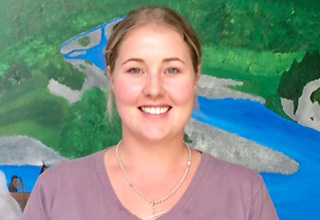 Britney Kenyon, Team Leader Rising 5s
Kia ora my name is Britney and I am team leader of the Rising 5 Room. My partner Niki and I have a beautiful daughter together named Kiana.  I come from a big whanau and value whakawhanaungatanga.  I am originally from Palmerston North but moved to Napier six years ago to find the sunshine.  I have been at Lollipops for six years and have a strong passion for teaching young tamariki.  In my spare time I enjoy getting outdoors going for walks and spending time with my whanau.
Bachelor of Teaching ECE