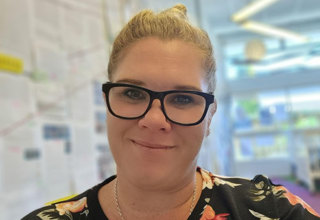 Jessica Ross, Centre Manager
Kia ora I'm Jess and am the centre manager of Lollipops Napier Port. I have been working in early childhood education since 2005 in various roles.
I chose to work in early childhood education because I believe that the initial stages of children's lives can mould their pathway for the future. By providing them with nothing short of excellence in care and education we can play an active role in setting them up for what ever their future holds.
I choose to work at Lollipops Napier port because I believe in the team, and I see they share the same passion as me for what we do. We have a beautiful centre, in a prime location with a beautiful unique, boutique community: Ahuriri.
more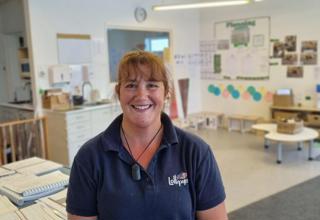 Rhondda Sweatman, Team Leader
Kia ora, my name is Rhondda, and I am the team leader at Lollipops Napier port.  I have been working within the Early childhood industry for over 20 years and am absolutely love watching our little people learn and grow.  I have 3 children who are all involved within sport and dancing.
Out of work I love the beach, exploring our community and connecting with my family.  I volunteer for a baking charity and Bellyful which I really enjoy being able to contribute back into our community.  Love getting to know our families and children so feel free to say hi if you see me out and about 😊 
more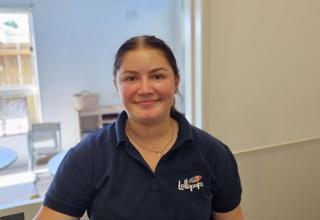 Riria Parsons, Teacher - Tuakana Room
Why did you choose early childhood education? I chose early childhood education, because I really wanted to learn more about children's learning and development. When my nephew was born, this solidified my love and passion for working with children.
Why did you choose Lollipops? I chose Lollipops because the centre philosophy was similar to my personal philosophy. I also chose Lollipops because the environment and staff were very warm, welcoming, and inviting. 
more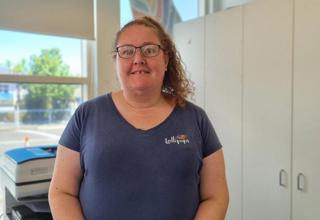 Halie Graham, Teacher - Teina Room
Kia ora, I'm Halie Graham, and I am a qualified teacher at Lollipops Napier Port. I have been teaching for seven years after obtaining my Bachelor of Teaching from the University of Waikato. I choose to work at Lollipops Napier Port because I love our community, our tamariki, and truly believe they and our whanau deserve the best. I enjoy working together with not only my colleagues, but our tamariki and whanau as well.
Lollipops Napier Port is not my workplace, it is my second home, and I take pride in our environment and all our, and the children's achievements. I have had many different jobs on my journey, including retail and broadcasting, however I genuinely love children and learning, this led me to teaching. I have the most fulfilling and rewarding job in the world, and it's a privilege to be part of a beautiful, dedicated team, and amazing community.
more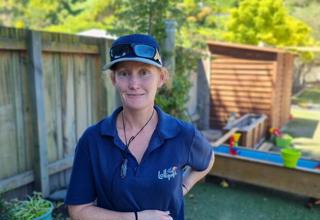 Samara Smith, Teacher - Tuakana Room
Hi, my name is samara I come from a large family have been a nanny in my previous career. In the weekends we quite often spend our time on the racetrack around working with some of the best super car drives around nz. I love to push myself outside comfort zone weather that's swimming with the sharks or skydiving.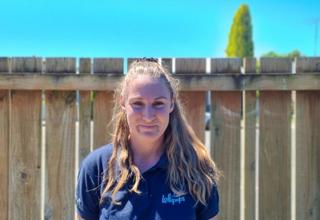 Annel Sutcliffe, Teacher - Teina Room
Hello, my name is Annel, and I have been working in early childhood education for a few years. I chose Early Childhood education as I enjoy working with young children and it really fits in with who I am and my personality. I'm with Lollipops Napier Port, as it was where I first began my Early childhood education journey – I started out relieving and was lucky enough to secure a full-time permanent position where I could work alongside my son.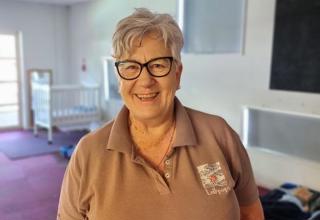 Marilyn McKeating, Teacher - Tuakana Room
My name is Marilyn McKeating (known as Lyn).  I am a dedicated and a reflective teacher.  I gained my Diploma in 2004 through E.I.T. I have taught in different centres which gives me a lot of experience with different character settings.  I have also taught all age groups and enjoy them all for lots of different reasons. 
I always wanted to be a Kindy teacher as a 16-year-old when leaving school, however it was easier to go into office work. It wasn't until much later when working in admin role in an early childhood centre when the opportunity arose for me to train, and I grabbed it with both hands and have never regretted my decision.
I have an adult son who is married with two children who live and work in Adelaide, Australia.  I am a very proud Nan and love my video chats with my grandsons.
I enjoy my time at Lollipops Port Napier where we have a formidable team who are dedicated, and all love their job working with children.  
more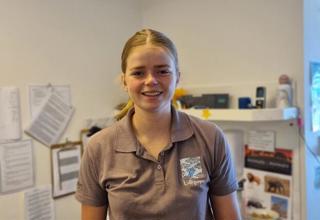 Millie Hannam, Teacher - Tuakana room
My passion for working with younger children steamed right from when I was in primary school where I would help my neighbours with their babies. It has followed me throughout my school years where I have had many opportunities to work with a range of age groups. I think it is exciting that I can have a positive impact on children while enjoying a wide range of fun learning experiences and exploring the world through their eyes.
I really enjoyed working at Lollipops because it is a great environment surrounded by amazing children and whanau. It is filled with a passionate team of Kaiako who support and encourage one another to be the best they can be, I am proud of the growth that we achieve when we work together.
In my spare time I enjoy playing a range of sports including Canoe polo and Netball.
more