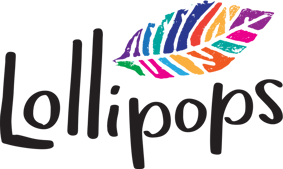 A stone's throw from the beautiful Basque Road Reserve, Lollipops Newton Road is a modern, purpose built centre delivering top quality care and education for under 5s. Our dedicated and professional team are focussed on nurturing and educating and have a genuine love of working with children. Your child will thrive in our happy, relaxed environment which offers a rich learning programme, and plentiful opportunities for exploration and adventure.
Every parent wants the best for their little one. You will find it here at Lollipops Newton Road.
Contact us today.
Centre Hours:
Monday to Friday:  7:30 am – 6:00 pm
Saturday, Sunday & Public Holidays: Closed
Ages Catered For:
3 months – 5 years
My daughter Leah started at Lollipops Newton Road in May this year and has been so happy ever since. All her initial visits went without a hitch and she was ready to say goodbye well before the time agreed upon.

Her social and communication skills have improved greatly and she comes home every day happy, contented and is always excited to talk about what she did that day. I believe this is down to the dedication of Supriya and her team who put great effort into the planning of activities and tools needed for the toddlers' learning. Each week there is something new introduced and the centre often embarks on excursions which are hugely beneficial.

We have full faith Leah will continue to thrive at Lollipops Newton Road and commend the team for creating such a lovely environment for children to grow and develop.
We are happy to formally recognize the teachers' support through the transition process and let them know how much we appreciate all they have done, and continue to do, for Hugo at Lollipops Newton Road.

Overall, the transition process worked really well for us. I liked how it was explained during our initial visit to the center and how thorough it was in practice.

In week one, Hugo was excited to come in for his short visits. I think the biggest benefit for him was the positive experiences he had in the new environment, knowing myself or his dad were there experiencing it with him and the way he was welcomed so warmly by Nav. It was lovely, as a parent, to see him interact with his new space, friends and teachers but also to observe how the teachers worked with the other children and how they managed various situations. It was nice to see the teachers dealing one on one with children who were upset as this is something I still really want for Hugo should he ever be unhappy
In the first week I think the length of time for each visit was ideal and coming in the morning meant majority of children were awake so it provided an accurate reflection for us (and Hugo) as to how busy and interactive the room would be throughout the day.
I really appreciated the way Nav showed so much interest in Hugo's personality, his routines, likes and dislikes. I loved the attention she paid to getting to know Hugo as an individual and the respect she showed for the way we do things at home. It was also lovely to see his genealogy requested and the way Te Reo was incorporated in this.

During the second week, Hugo seemed really comfortable at Lollipops and enjoyed his longer stays without us there the whole time. He didn't seem to mind when we left as he was busy exploring the new environment. The teachers made sure he was integrated in the activities they were facilitating.