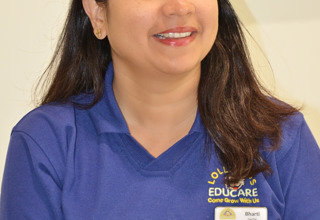 Phool Bharti Gautam, Toddlers Team Leader
Namaste!! My name is Phool Bharti Gautam, I am the Head teacher of Toddlers room here at Lollipops, Newton. I have been teaching in Early childhood since 2012 and have a long term association with Lollipops . I am a fully registered teacher. I am originally from India, married and have a creative and enthusiastic son who keeps me at my toes.
As an educator, I strongly believe in diversity and holistic development, and that every child has the capability to reach to their full potential. Teaching provides an opportunity for continual learning and progression and that children learn best in a fun and interactive environment where there is plenty of opportunities to investigate and discover. I value parent partnerships and developing a trusting relationship with the children in my care.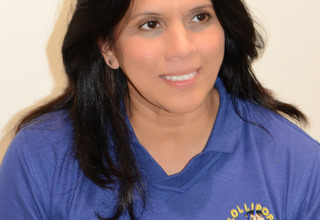 Mihiri Abeysundara, Preschool Team Leader
My name is Mihiri. I am fully qualified teacher and have been with Lollipop since 2013. I am passionate about working with pre-schoolers and was also privileged to teach in Dubai for 9 years and teaching in NZ since 2004. I feel very fortunate to be able to shape the future generations, helping them learn and grow and help prepare them with their next journey in life as they are getting ready for primary school. I look forward to being a  part of yours and your child's journey within ECE.