Lollipops Orewa is a loving and homely early learning centre in a spectacular coastal location.
Purpose built, with separate rooms for under 2s and over 2s, we nurture children's social, emotional and physical wellbeing, equipping them with a love of learning that sets them up for life.
Our team of dedicated teachers provide the  highest quality care and education,  delivering rich and inspiring learning experiences and environments that bring out the best in every child.
Unlock your child's unique potential. Enrol now at Lollipops Orewa.
Centre Hours:
Monday to Friday: 7:00 am – 6:00 pm
Short Days: 8.30 am - 3.30 pm
AM & PM sessions (free for 3 years 20 hours)
Closed Saturday, Sunday & public holidays
Ages Catered For:
0 – 6 years
My little girl has been going to Lollipops in Orewa for 2 years now, and she absolutely loves it. She comes home covered in sand, paint, glitter and smiles. Since being there we've noticed a huge 360 change in the centre, and couldn't be more happy with it. They've put so much effort into making it an amazing little environment to be in, to learn, discover and play! The teachers are wonderful. They are kind and respectful, encouraging and engaging. They are also a little bit younger which I love - they are fresh with ideas and energy, always thinking of fun new things to keep the kids busy!! I would recommend this centre to anyone in a heartbeat.
My two children love attending Lollipops Orewa and my eldest would go every day if he could. In both the nursery and preschool my children have fantastic relationships with their caring teachers, who will always go the extra mile. My children have excelled with their learning since attending Lollipops Orewa. They have made wonderful friendships and I couldn't be happier about the loving, caring and educational atmosphere that they experience each day. I highly recommend Lollipops Orewa to any parent wanting a joyful and positive experience for their children.
What's New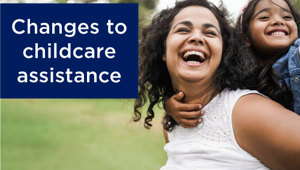 Effective 1 April 2023, more people will be eligible for subsidy and the hourly subsidy rates will increase.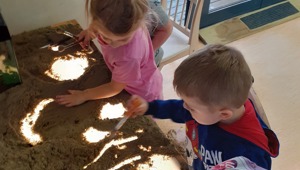 The children in preschool at Lollipops Orewa had a great time exploring sand on the light box today.