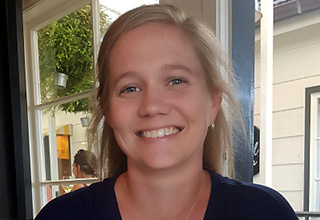 Janine Sinclair, Head Teacher
Kia ora
My name is Janine and I have been a teacher in the Nursery at Lollipops Orewa since 2017. I was born and raised in Auckland and then went to Waikato University and gained a Bachelor of Teaching in ECE. I began working with preschoolers for a few years until I fell into an under 2s role and absolutely loved it. I am still blown away with the developmental milestones that infants and toddlers constantly achieve and I love being a part of their journey as they discover their world. I am a proud mother of two boys and my husband and I just love being coasties!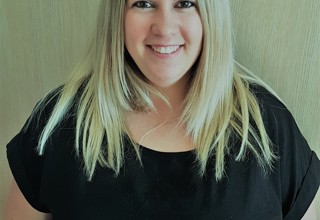 Tia Duffy, Centre Manager
What do you love most about what you do?
Watching children reach their milestones developmentally, emotionally and academically. There is no better moment than the look on a child's face when they have achieved a milestone that they have been persevering to achieve! I love being able to get to know our families and support parents through these first few years of their children's lives too.
What makes Lollipops Orewa special?
The relationships we have with each other, the children and our families. The experiences we provide through our programme with all curriculum areas available each day. I love the close family based community that we are a part of and the events that we provide to support the growth of this.
What is your favourite time of the year at the centre?
Summer, the children are always keen to get outside and make the most of our Kiwi lifestyle. I also love the big events we run annually for our families including Matariki celebrations, Winter disco, and our end of year Christmas celebration.
What is your personal ECE philosophy?
I believe that every child is unique, and we are here to support them individually to gain the foundations to meet their full potential. Relationships and respect are at the centre of everything we do, and every decision made is for the children's best interests. We are bringing up the future generation and so it is crucial for us to provide them with everything they need to succeed in this ever changing world, and to adapt themselves to every situation they encounter.
Where can we find you when you're not at work?
In my free time I am with my family enjoying every moment I get with my young son and partner. We like to travel, spend time at the beach and socialise with family and friends. I also love music concerts and festivals.
Bachelor of Teaching (ECE), full teacher registration.
more
Nikita Skinner, Nursery teacher
I am born and raised in Aotearoa, New Zealand and live in the beautiful Hibiscus Coast. I come from a family of five and have always desired to work with children. I followed my dreams of becoming a teacher and completed my Bachelor of Education. I have always adored children and endeavour to love, support and guide them to become competent and confident learners. I am glad I am able to work with our future generation and inspire them to learn and grow through an enriching learning environment.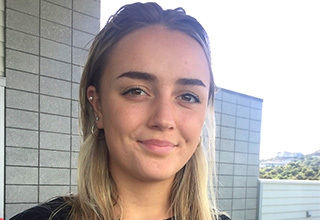 Alex Dews, Preschool teacher
Hi, my name is Alex! I have been a teacher for Evolve Education for almost a year and have enjoyed every minute of it. I enjoy bringing some fun and laughter into the classroom, if there isn't enough already. I plan to start studying and gain my Bachelor of early childhood education in the near future. I have attended personal development courses to enhance my skills in the classroom. I am a keen athlete and enjoy the outdoors, I also love to read. Children's books are my speciality! I am a hard working, energetic girl who prioritises the care of a child over anything else. I will always have the child's best interests at heart and you can rely on me to make sure your child is well looked after during their time with us at Lollipops Orewa!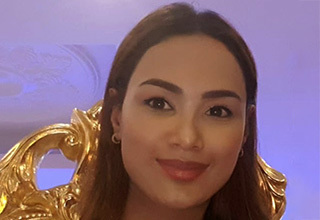 Merishka Singh, Administrator/Teacher
I'm Merishka, I have been working for Evolve Education Group for the past three years. Teaching and working with children brings me great joy. 
I endeavour to model respect, patience and care for all children and adults I come in contact with. 
When I'm not working, I enjoy yoga, cooking, dancing and spending time with my family.
I believe all children are unique and must have a stimulating environment where they can grow, play, learn and flourish . 
Thank you for sharing your precious children with us!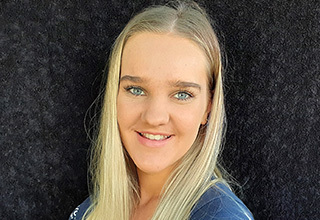 Grace Bayes, Preschool teacher
Kia ora, I'm Grace. I love being an Early Childhood Teacher because I get to create a fun, creative environment that promotes learning as well as social, cognitive and emotional development. I love being outdoors, nothing beats a good day out on the boat water skiing! I love working in ECE but would later like to work my way into the police force.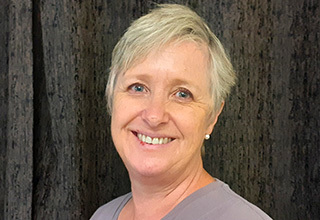 Christine Lamb, Centre Cook
I create delicious and nutritious meals on site and enjoy interacting with the children thanks to our open plan spaces. I have a four-week menu that is well balanced and I cater for all dietary requirements in consultation with whanau. Once a month I do a lunchbox day where the children bring in an empty lunchbox and I help them pack it. This helps the children practice their independence in preparation for school.